Post by kura on Feb 2, 2016 2:52:23 GMT 8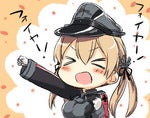 Hehe thank you very much! I know what you mean by not planning ahead... I waste a lot of time fiddling around with a totally blank canvas and throwing away warm up sketches before I decide on something I'm actually going to draw haha.
,I've been learning drawing as well but is still a noob when it comes to constructing human figures.Do you have any tips on constructing a figure from scratch from imagination with the posture you have in mind?
Thank you so much, I'm really glad you do!! Hm, when it comes to drawing human figures I think understanding how the human form is put together is really important. When you know the proper and relative proportions between limbs and how they function and the limits of their movement, you can draw a lot of different poses from imagination and even alter the way the body looks so that it becomes extremely stylized without looking unhuman (ie, CLAMP's extremely long noodly figures, the ridiculous muscle proportions in bulked up DBZ figures, etc.) Using posing references is always helpful too, and even after you're familiar with how the human body is drawn it's always great to double check! (Just if references aren't quite possible, your knowledge can help make up for that gap. ; )
If you're interested in studying, drawing from life is always the best way to study the human form but there are some really good books out there too that help break it down. All the artbooks by
George Bridgeman
are highly recommended by art schools and used by all sorts of professionals! (Personally I think his
Book of a Hundred Hands
is the single most useful artbook on how to draw hands that I've ever seen and used personally.
After that it's just practice practice practice!
(This is highly impossible, but well, it could happen lol)
Wow, thank you!! I used Clip Studio Paint to paint these, and then did some color adjustments in Photoshop afterwards!