Post by luxlumina on Jan 30, 2016 17:59:48 GMT 8
Hi guys,I'm not that old on this forum yet,and I am an iROB player from 2012 - 2016.As some of you guys know there are many characters that came from ROB,and I want to share the artworks and provide the lore of these characters.Since I am familiar with ROB I thought I would post them here and let others who aren't really familiar with characters from ROB,to know more about them.
I will slowly update the thread with new artworks,but the lore of newer characters probably won't be updated since the iROB wikia probably won't be updated anymore with the closure of iROB,well unless someone likes to translate it.All translations are taken from iROB wikia,and pictures from the Japanese wiki.
Link will be provided according to the fractions these characters are from(for example Cerberus and Orchis from demons),also for anyone who wants to have a look at the massive amount of artworks from JP ROB.Any inspiring artists out there can have a look at it :DD,oh and also I will post the twitters of the illustrators of the known characters if anyone is interested to follow them.I will post the artworks according to their fractions as well.
- Pictures with no lore means that the english translation isn't available.

- Pictures are not placed in a chronological order.

- Man and god realm artworks in progress
13/03/2016 - I'm finally done,there seems to be much lesser god realm characters in GBF from ROB.From here on,updates will be much slower and done without any consistency,and mostly will be consisting of new artworks of various characters and any characters I missed out.I will also add in a small section of my favourite characters from ROB as well,whether by their design or by their lores,or both
I will also try to add in the background story of some characters.Also since the iROB wikia would also be closing soon since iROB is now offically closed,I might not be able to update the background story of some of the characters if it closed down.
Link to the Demon Realm(Cerberus,Olivia,Vampy/Vania)

seesaawiki.jp/mnga_bahamut/d/%cb%e2%c2%b0%c0%ad%20%b2%e8%c1%fc%b0%ec%cd%f7#LG
Link to Man Realm(Jeanne,Albert,Lucius)

seesaawiki.jp/mnga_bahamut/d/%bf%cd%c2%b0%c0%ad%20%b2%e8%c1%fc%b0%ec%cd%f7#LG
Link to God Realm (Zeus,Odin,Yggdrasil)

seesaawiki.jp/mnga_bahamut/d/%bf%c0%c2%b0%c0%ad%20%b2%e8%c1%fc%b0%ec%cd%f7
Twitter of illustrators of various characters
(In progress)

Artist of Cerberus,Olivia,
twitter.com/mushimaro8?lang=en
Artist of Jeanne
twitter.com/Hisakatas
Updates

30/01/2016 - Added artworks and lore for Demon Realm
- Added twitter link for artist of
Cerberus
and
Olivia
31/01/2016 - Added artworks and lore for Man Realm
- Minor changes to spelling
-Added twitter link for artist of
Jeanne
02/02/2016
-Added related characters and some background of
Orchis,Vania

-Added some artworks to
Orchis,
and missing stage 1 - 3 artworks of
Cerberus
13/03/2016 - Added artworks and lore for God Realm
-Added new artworks of
Liam
,
Dark angel Olivia and Fenrir
-
Added artworks and lore of
Noah and Rosaria,
characters related to
Liam
16/03/2016 - Added artworks and lore of
Avenger of EbonFlame
into
My favourite artworks section
18/03/2016 - Added artworks and lore of
Belial
,
Sariel
and
Legendary Muse
into
My favourite artworks section- Increased the Font Size (In progress)
- God Artworks and lore (In progress) ->getting it done on next tuesday
- Artworks and lore of characters not in GBF,related to some characters (Consider this always in progress)
- My favourite artworks,always will be in progress

Demon RealmLifeless Orchis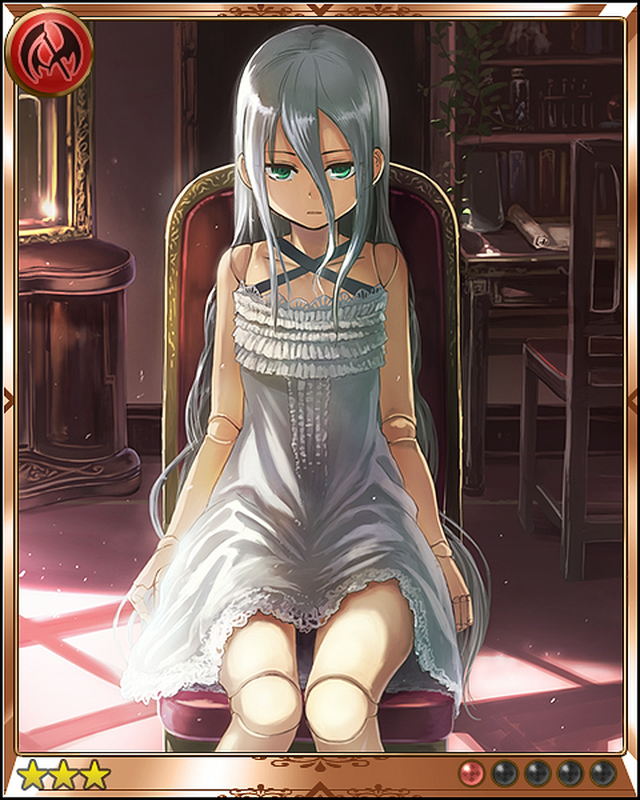 Lore: 'Orchis... yes, your name is Orchis. It's the flower that she loved so much.' I awakened. My first memories consist of when I heard a voice, giving me my name.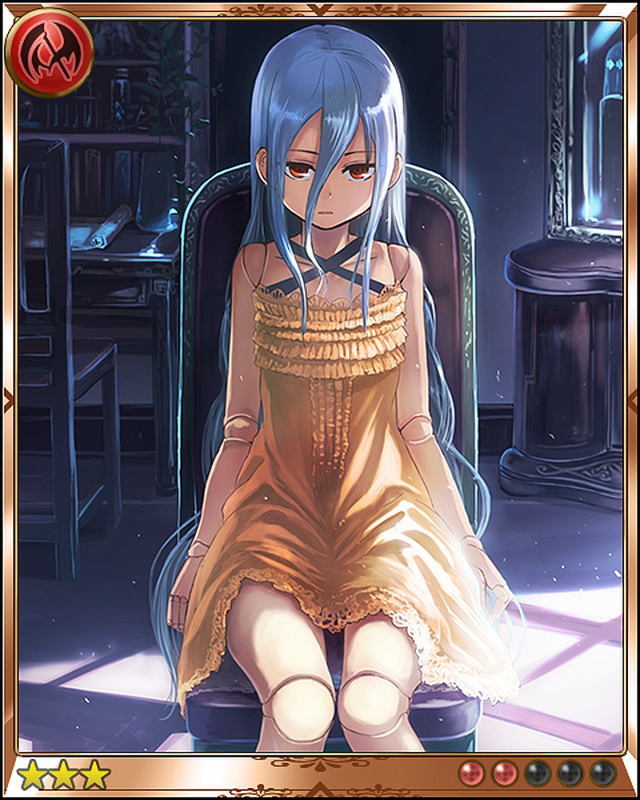 Lore: 'Orchis, a doll with no soul. I have granted you a transient intelligence', Master proclaimed. With my slight understanding, I tried to process the meaning of his statement.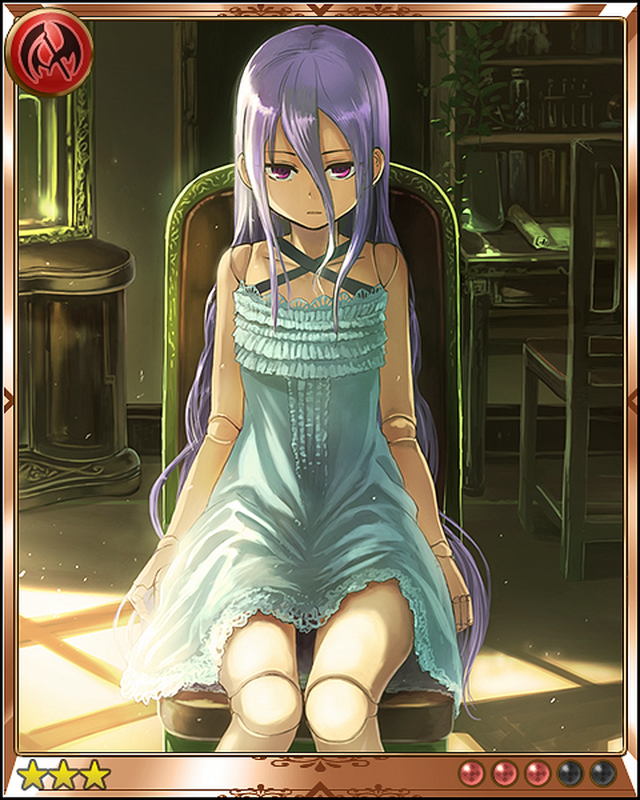 Lore: 'Dolls... dolls are... perfect. Unlike Golems, there is no need to breathe temporary life into them', Master said, talking to himself. Sadness filled his eyes. The tone of his voice was filled with long and loneliness.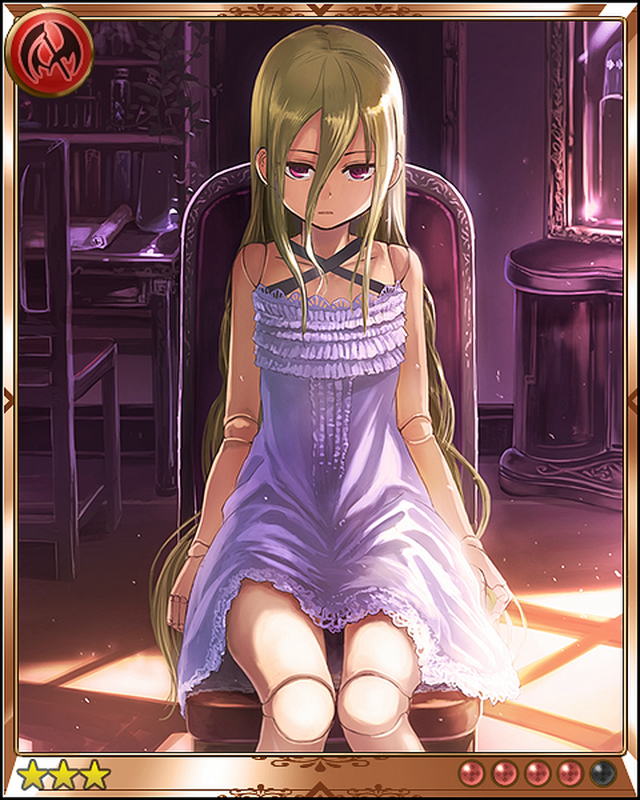 Lore: 'I am a genius. Everyone knows it as well. But does that mean I can create a soul? Perhaps',exclaimed Master, challenging the limits of his existence. A challenge against himself, using forbidden technology and the black arts.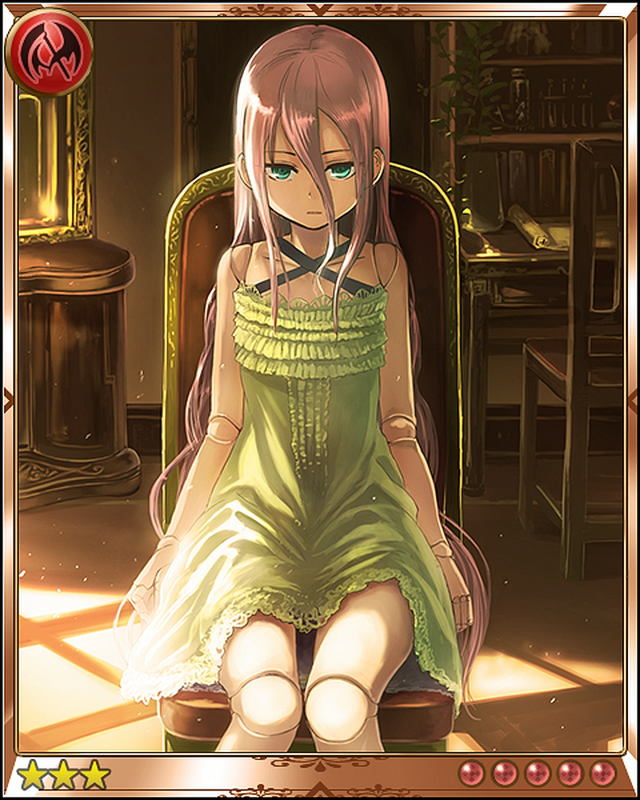 Lore: 'She looks just like her when she was young, blossoming in the flower of her youth' laughed Master, with a haunting tone of sadness, loneliness, and longing in his voice.
Silent Orchis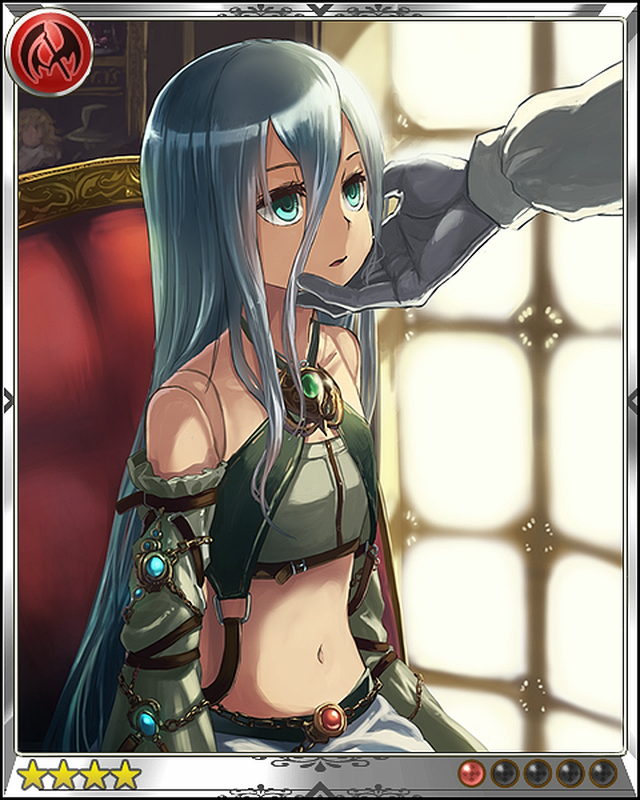 Lore: 'Orchis. Is your soul true or false? I do not have the answer to this question, but I know you are yourself. There is no other', smiled Master, brushing my hair rhile beaming with the love of a father.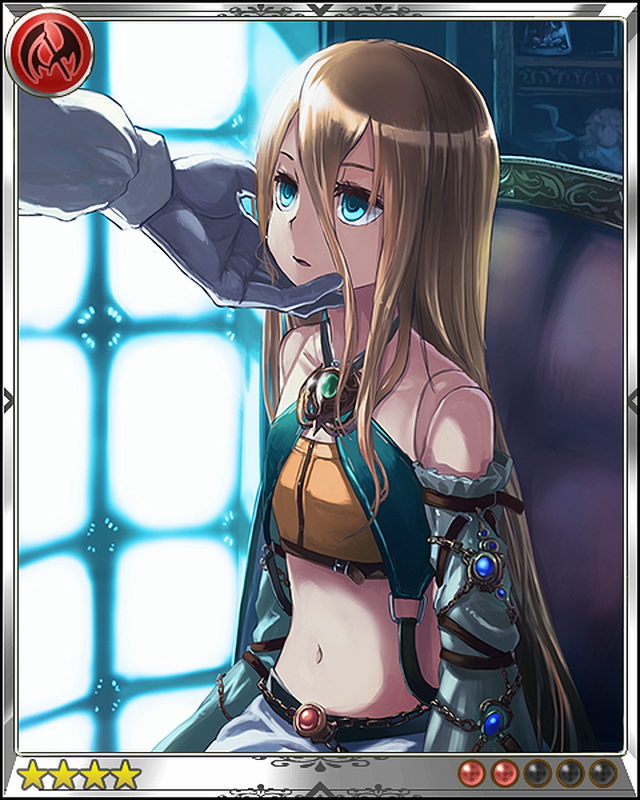 Lore: 'The King! Damn him! Why did he make you into a weapon!?' Master wailed, trashing about in anger. I could do nothing but watch.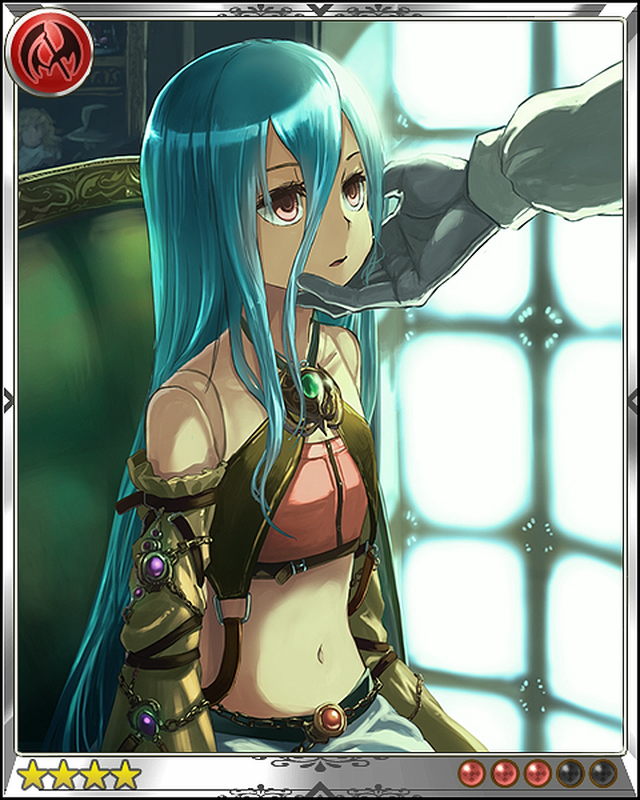 Lore: 'I never imagined that something I created would bring misfortune upon others', lamented Master. He shook his head with regret, searching for answers when there were none to be found.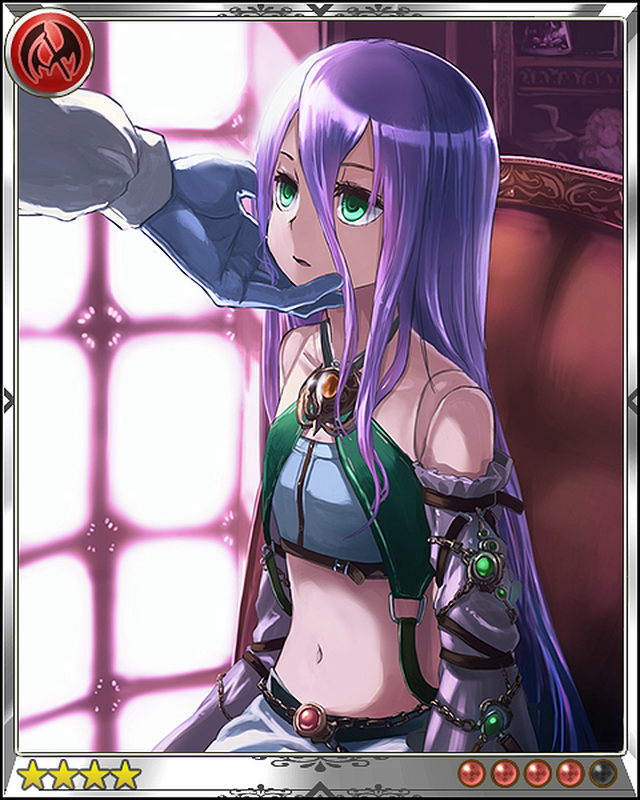 Lore: 'I must take responsibility for my actions. There is no other way to redeem myself', decided Master. From that day forth, Master immersed himself in his research.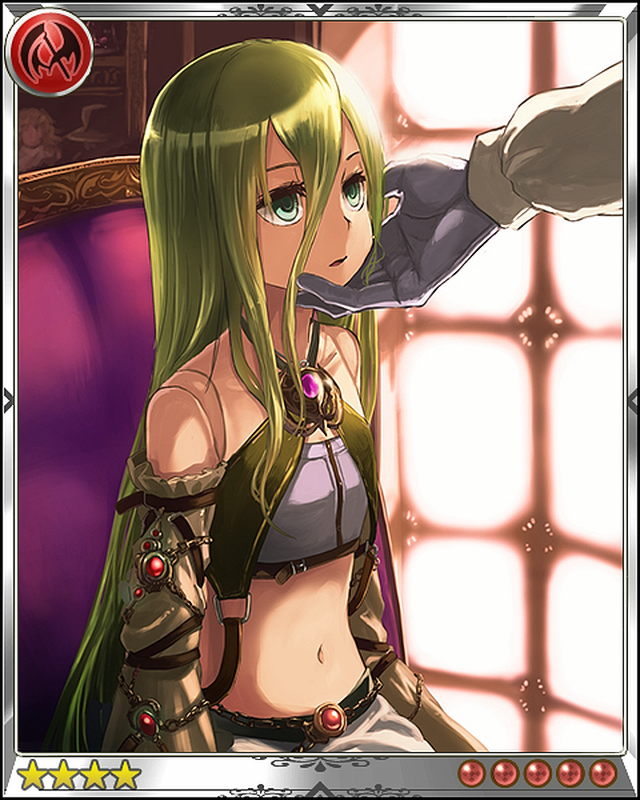 Lore: 'If possible, I never want to see you cry. I wish you could live happily forever' said Master, as he gently caressed my cheek. The research had started to slow, becoming less and less busy.
Haunting Orchis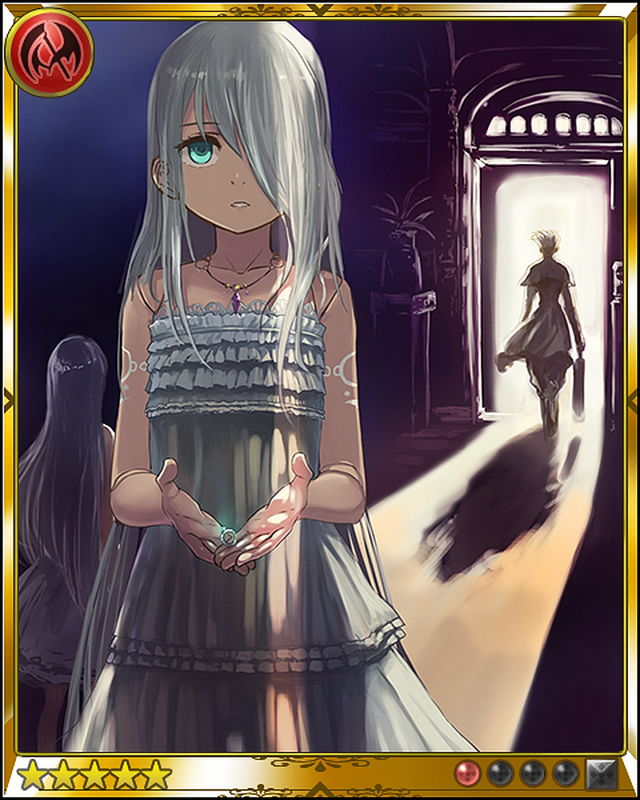 Lore: 'Orchis. I must go. If this is my fate, so be it' confessed Master, as he was packing his belongings. His research was complete, his mission over.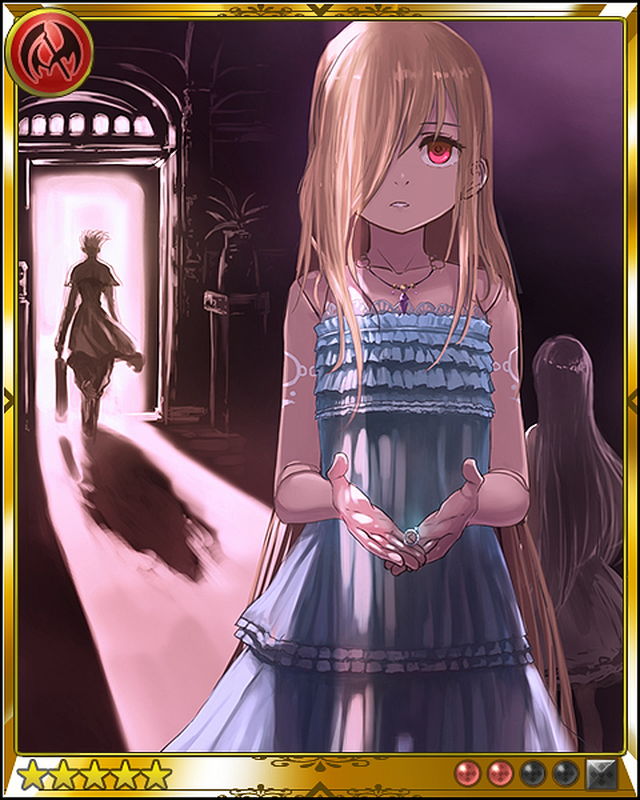 Lore: 'Orchis. I will likely never see you again. I will never return to this place. I--I'm sorry.' Master apologized, turning away while accepting his impending doom.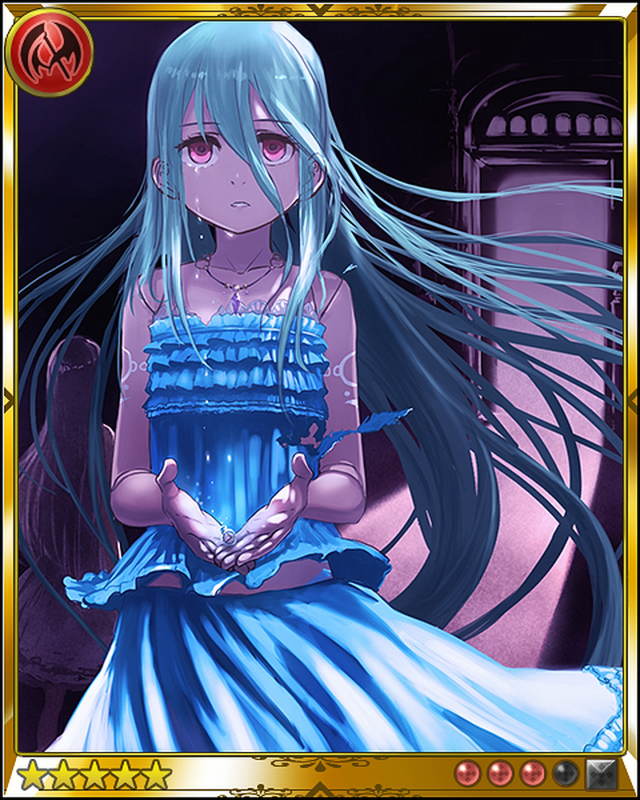 Lore: Master left me this ring, a memento of his past. He was going to give this to her, so he always held onto it. Master told me this story before he left, with tears in his eyes.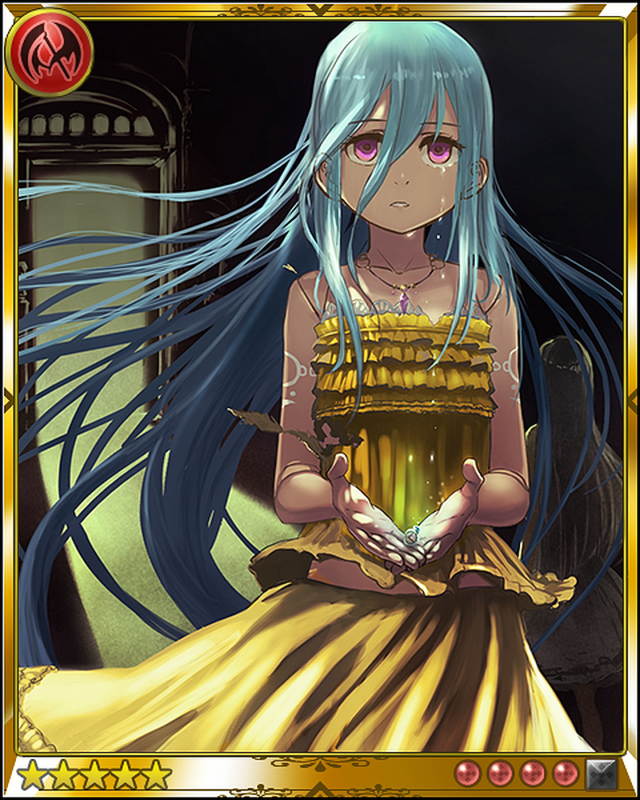 Lore: Entrusting the ring that he was unable to give her to me, Master left. I hold out no hope that he will ever return. Unknown feelings welled within me, threatening to burst out of my chest. Tears overflowed from my eyes, dribbling down my cheeks.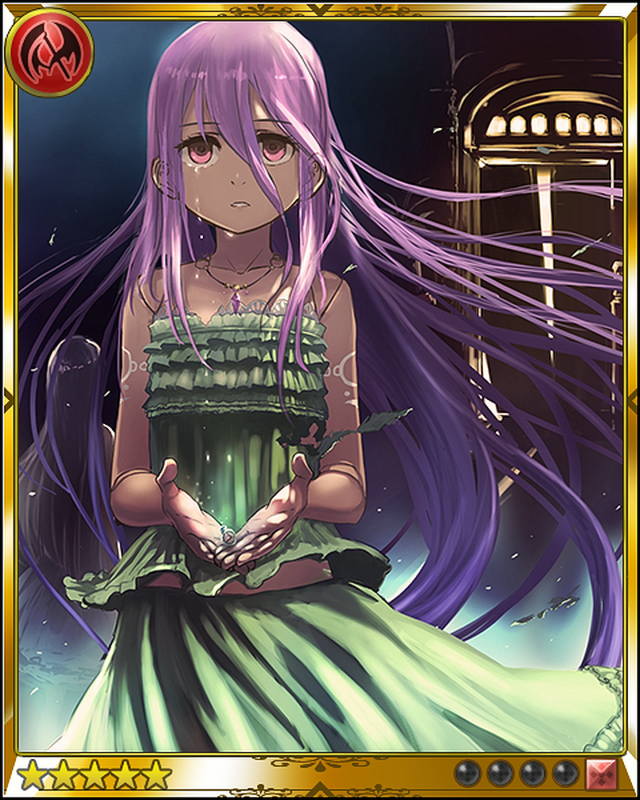 Lore: Time passed, feeling unbearably long and unknowingly fast. In this time, there was only one truth. The bond that I had shared with Master had been irrevocably cut, never to be mended again.
Automaton Orchis (Referral)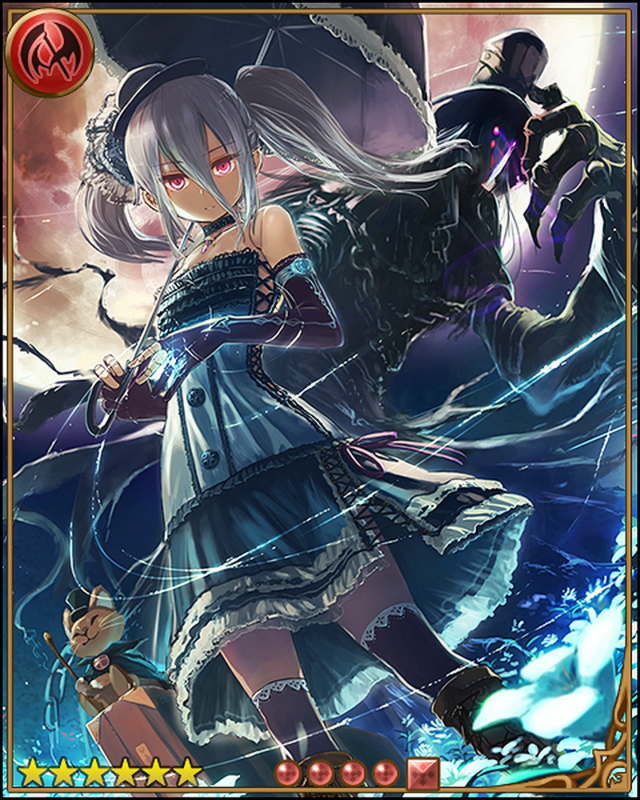 Lore: Master granted me, an automaton, with sentient life and a soul. I want to discover, learn, and love. In this world where Master has long faded from, I will search out the reason for my own existence. The world awaits, an expanding horizon of unlimited possibilities before me.
Automaton Orchis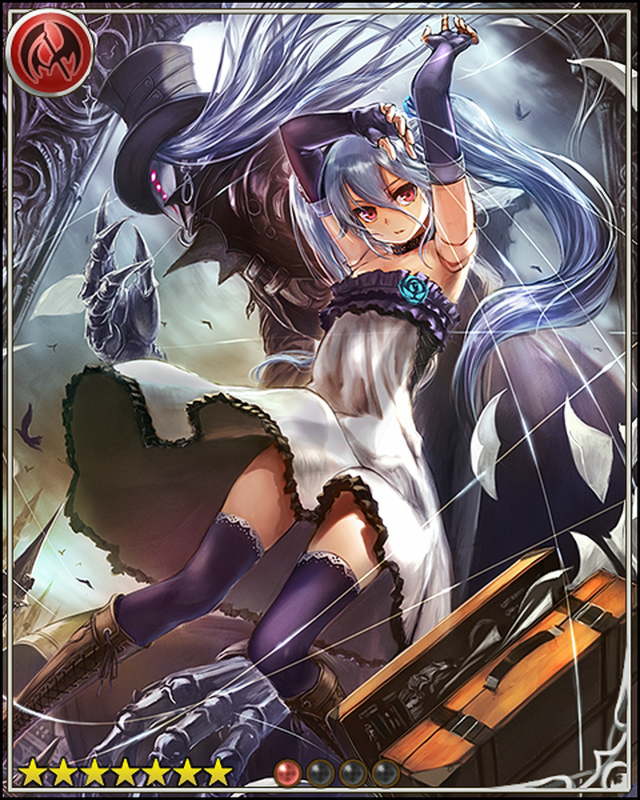 Lore: I was born and raised by my master to walk this world. His wishes and hopes... I will be the one to fulfill them.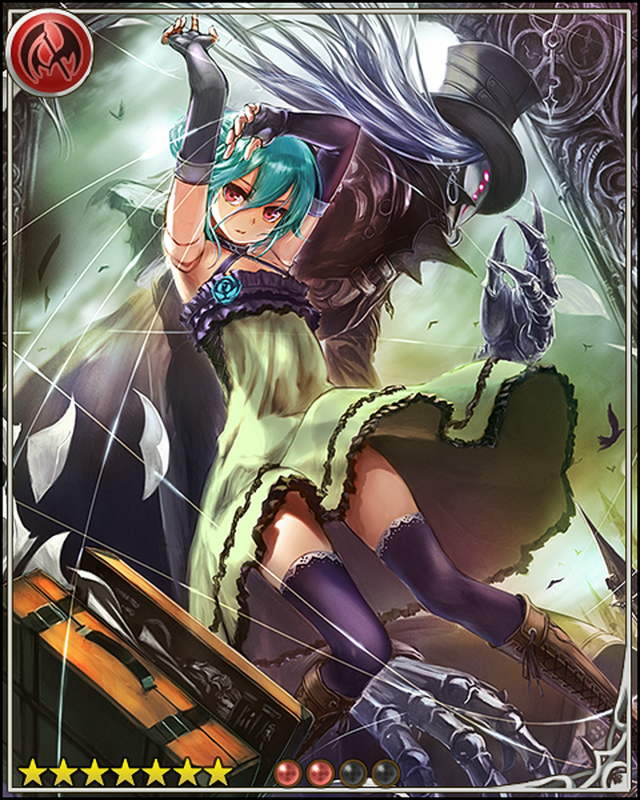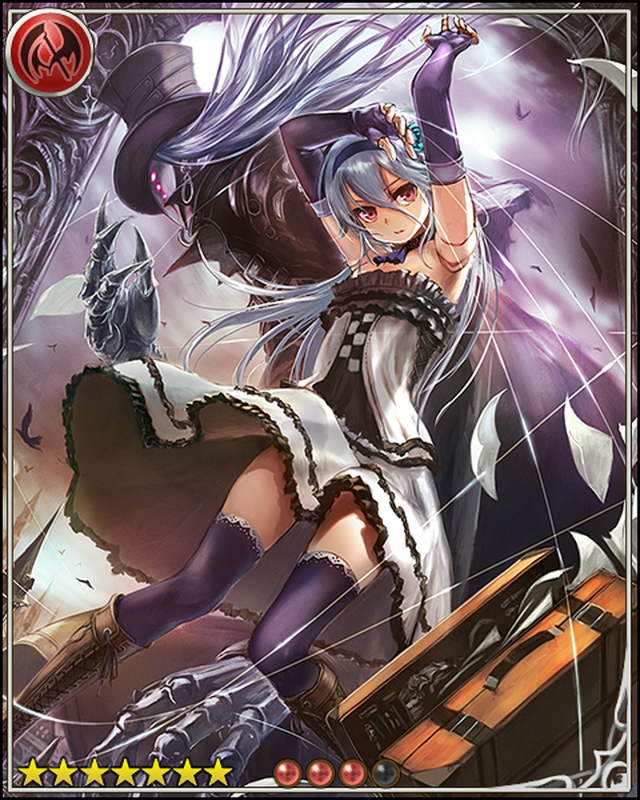 [Mechanical Soul] Automaton Orchis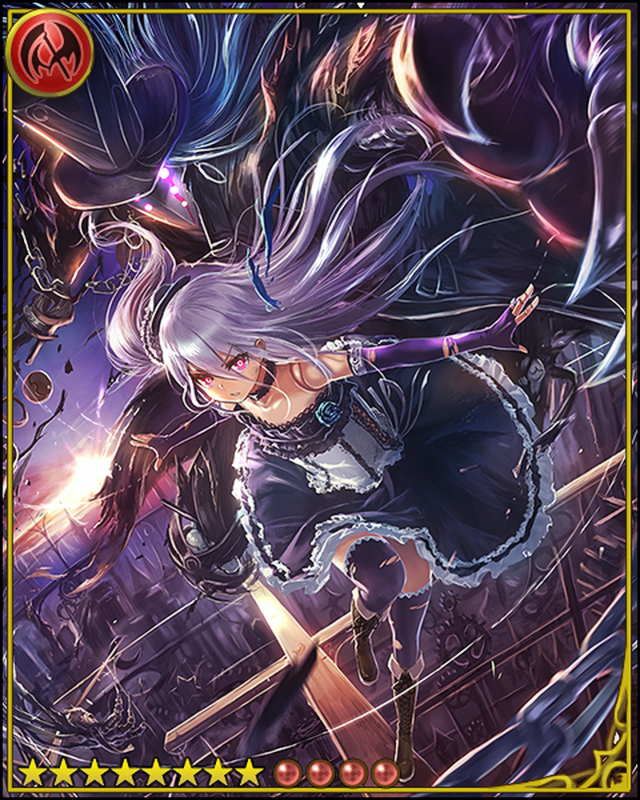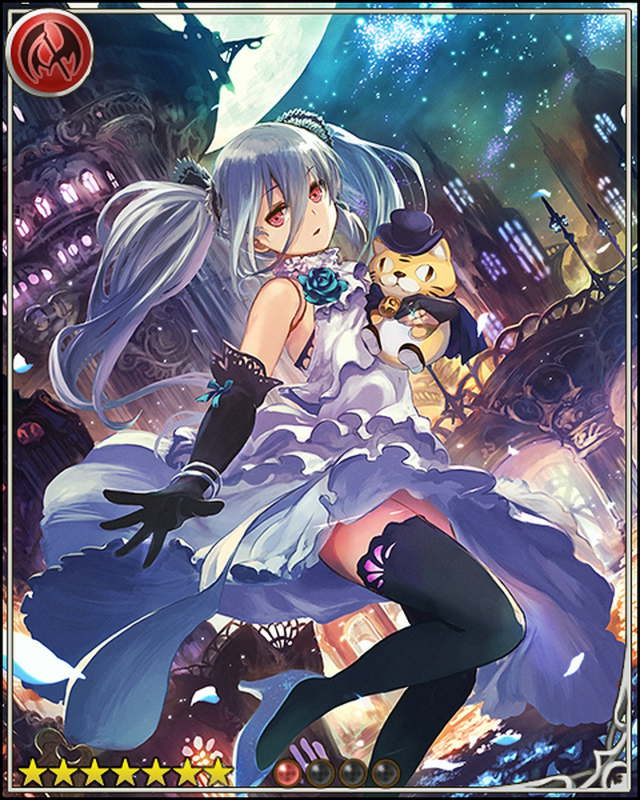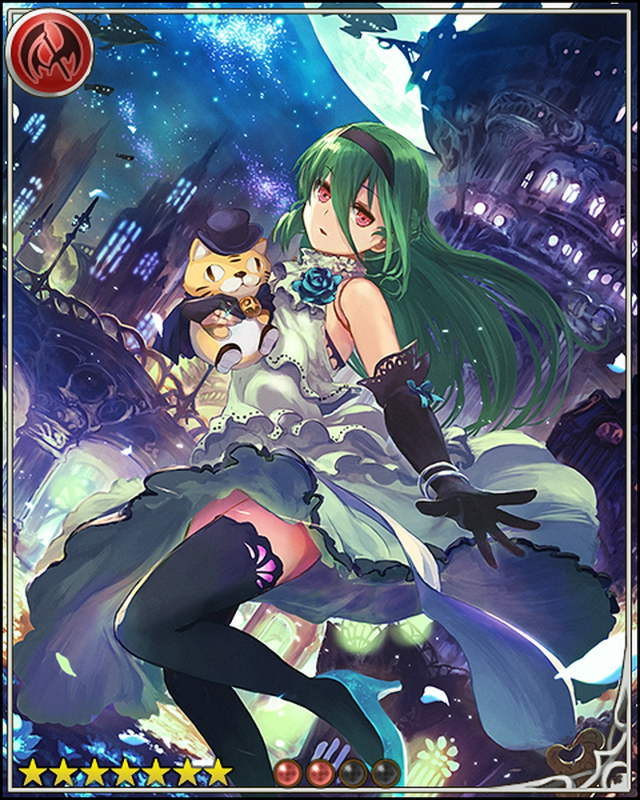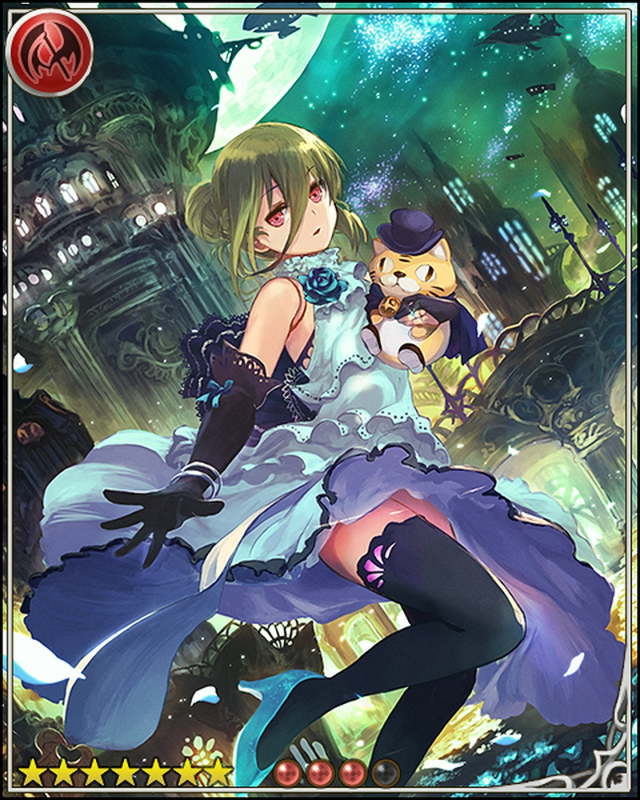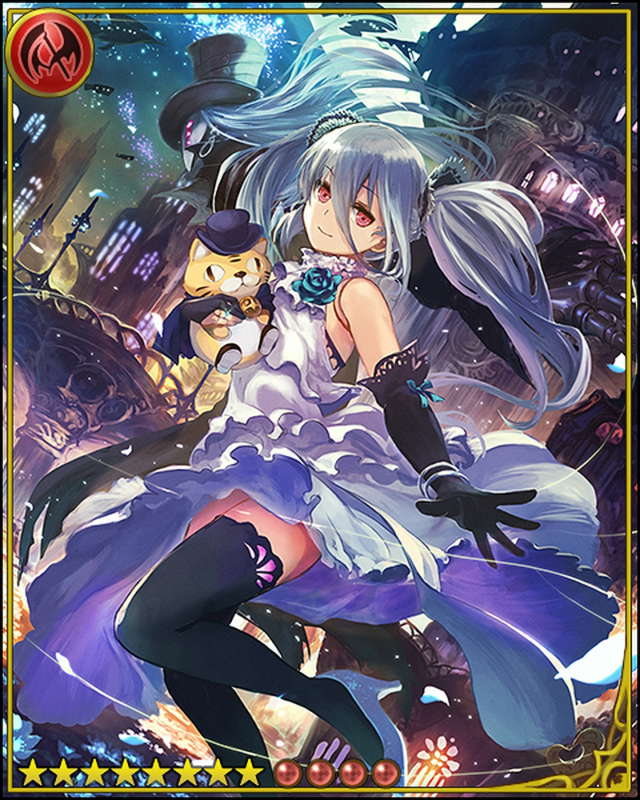 Orchis,Phantom Pain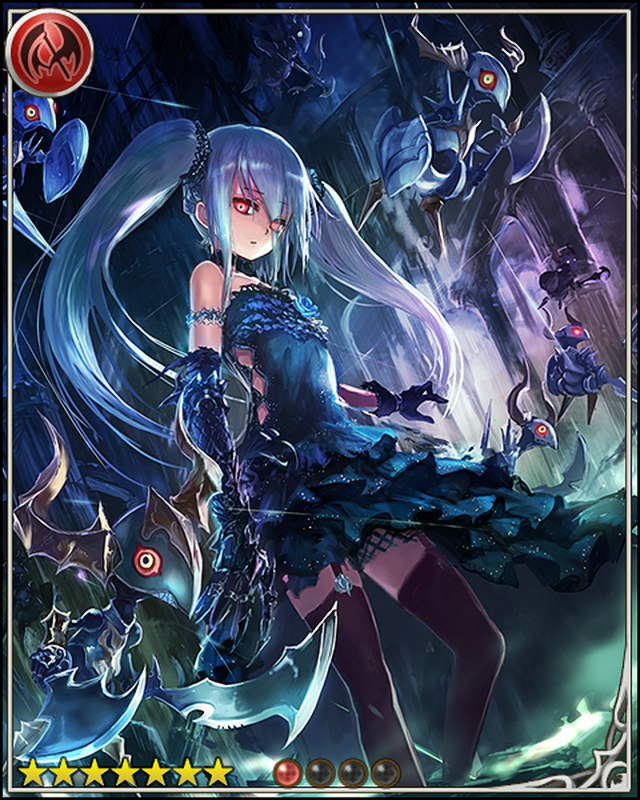 Lore: I thought I was ready for the heart my Master gave me - for sorrow and joy. But I was not ready for one emotion it brought - murderous hate.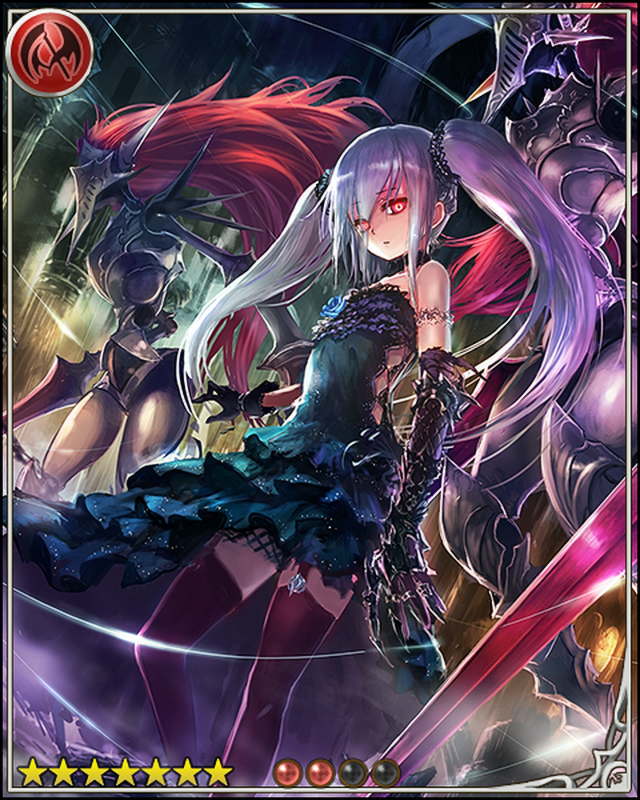 Lore: There is hatred in my heart, but also a fondness for you. The two are at war within me. you stole my master. That alone I cannot forgive!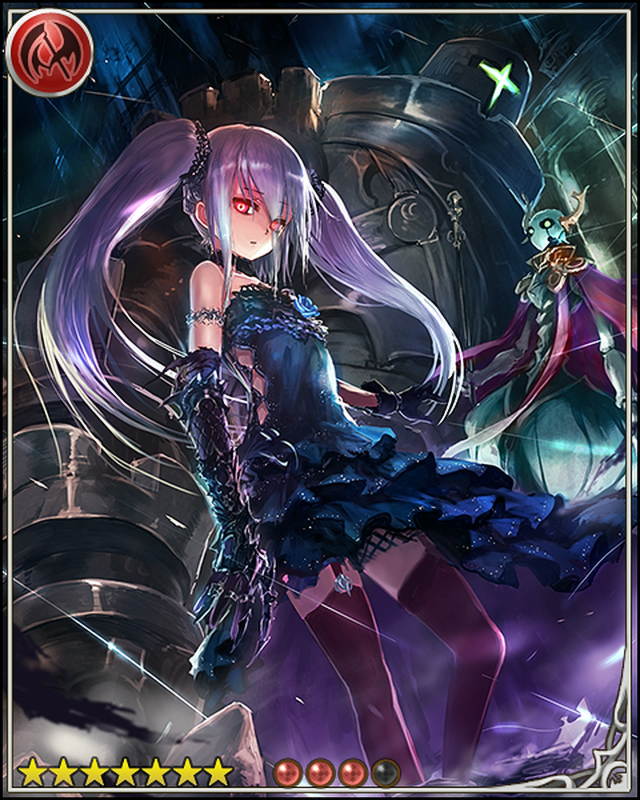 Lore: I have forsaken whatever love or trust I had for you, hero. Now, I must loathe you. For that loathing is proof of my gratitude for Master.
[Lost Soul] Orchis, Phantom Pain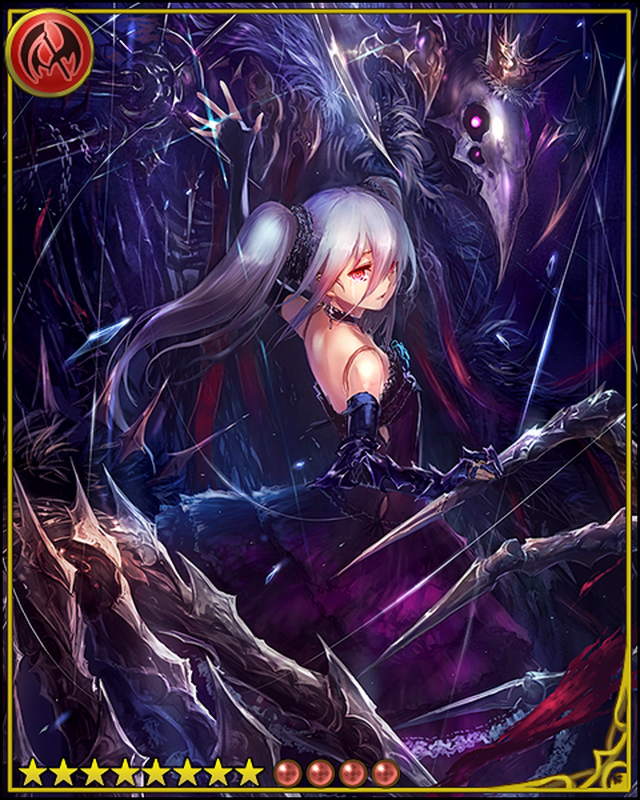 Lore: I know not whether to love or hate you. A puppet cannot answer such questions. I must simply forget you to escape this pain. I will not ask your forgiveness.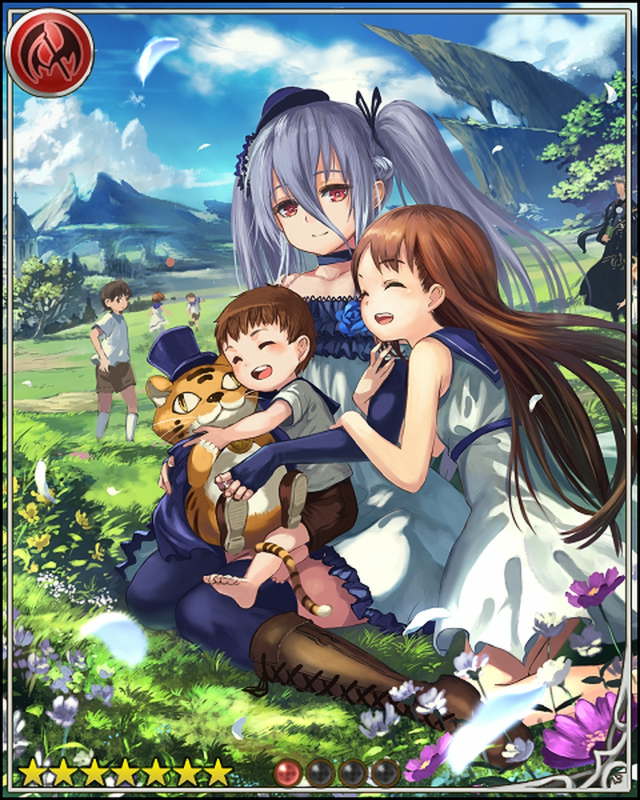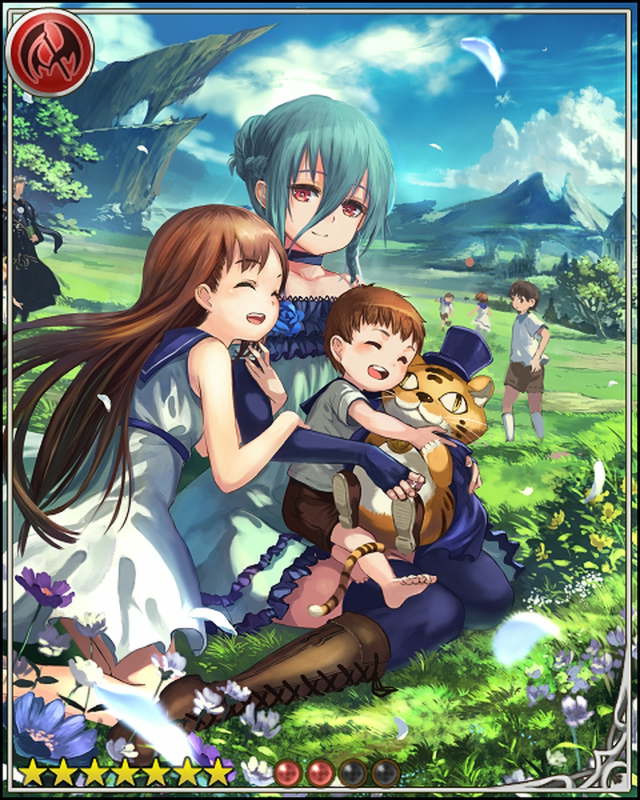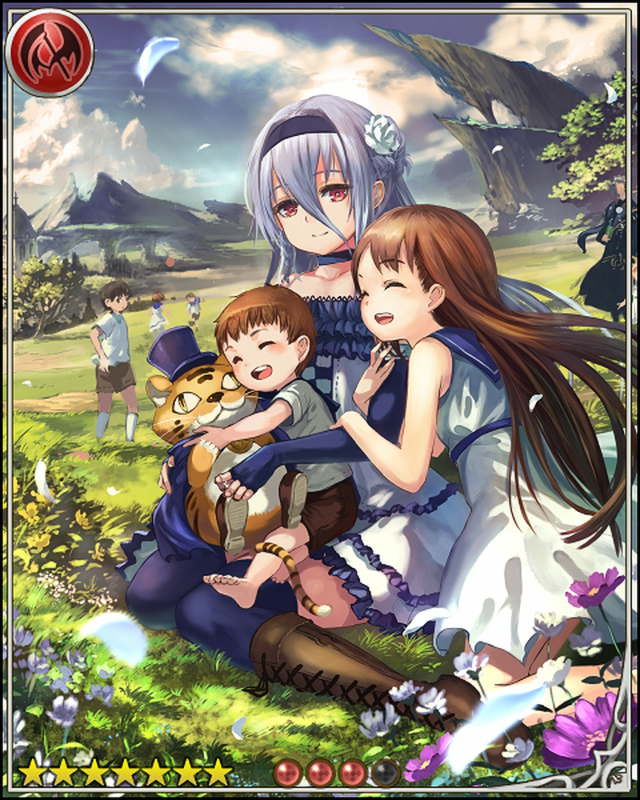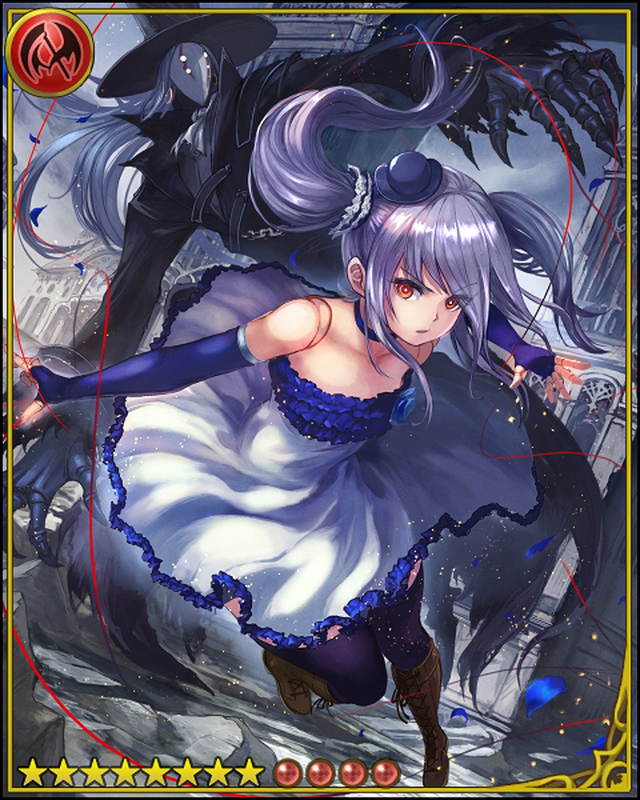 First encounter with Orchis :
Half-goblin, half-beast hybrids known only as



duskspawn are assailing the city-state of Belleterra.





The storied city would be defenseless without you and



the brigade of outsiders at your command.





If this spire of civilization is to survive, you'll have to



fight like you've never fought before.





The greyspawn's onslaught is growing fiercer by the day...
Warfellow Orchis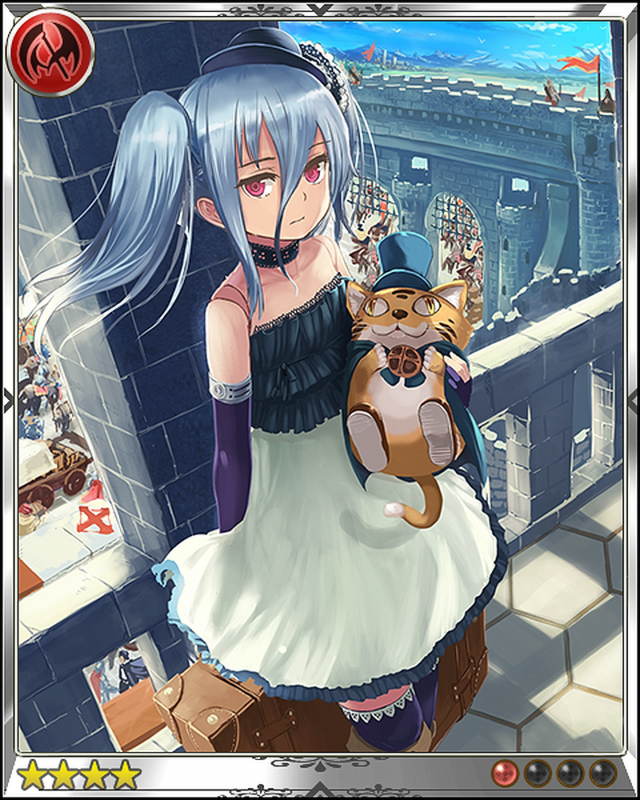 Lore: I embarked on an endless journey to see Master's world through my own eyes. But all I see is inexplicable warfare and what it does to the brittle hearts of mankind.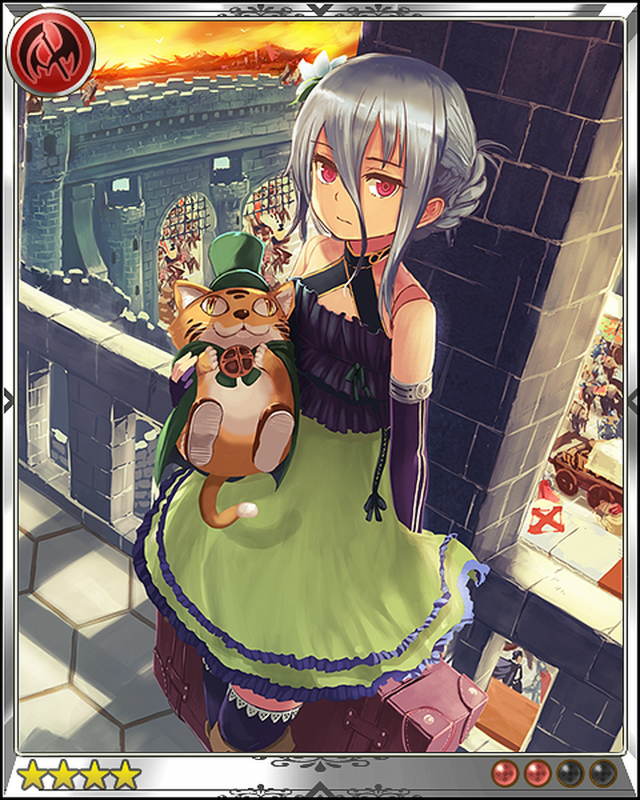 Lore: Warfare steals your lives away, but it is also the machine that spins the thread of life. Through it all you endure. Perhaps that is what it means to be human.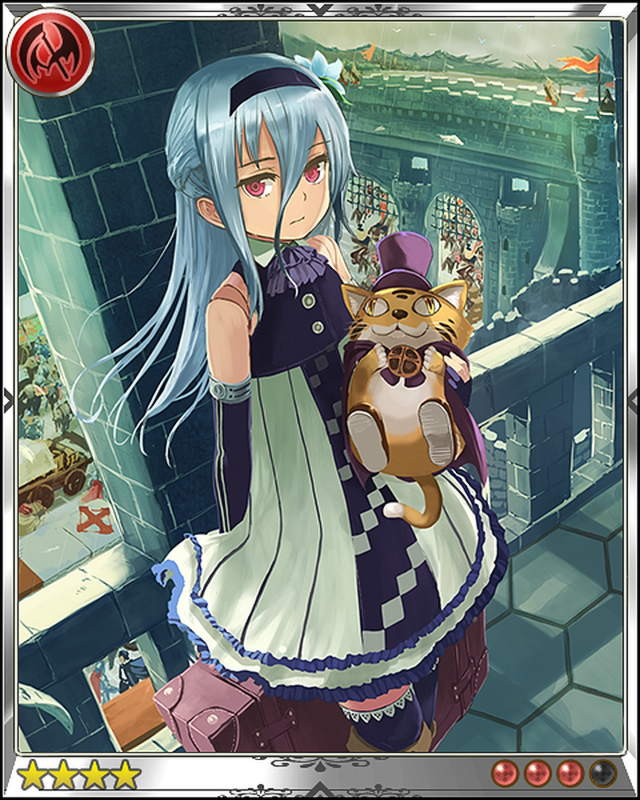 Lore: No man is an island... Humans are nothing without their connections. But where is my place in this world of yours?

[Now I Know] Warfellow Orchis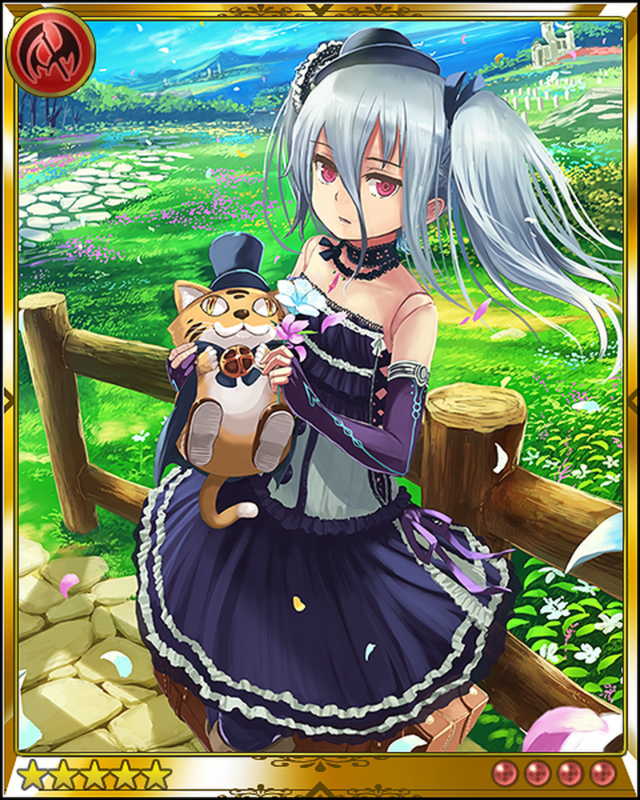 Lore: Through my new friendships, I think I am starting to understand the true purpose of my journey. I hope Master can hear me, as I whisper my realizations to this unmarked grave...

Encounter with Orchis's master:

Story:

There was once a pure-hearted boy known throughout his town as a genius. Unfortunately the other townspeople, fearing his talents, bullied him and made him into an outcast.... Possessing the uncanny ability to create life out of nothing, the boy set out on a long journey to practice his trade as a puppeteer.... Many years passed, and the town almost forgot about him.... One day, the former puppet master returned from his long journey.... without a single remnant of the tenderhearted boy he once was. Hideous golems are now ravaging the town--the instruments of this rage-filled Golem Master's revenge.... Can you stop them??Golem Master,master of Orchis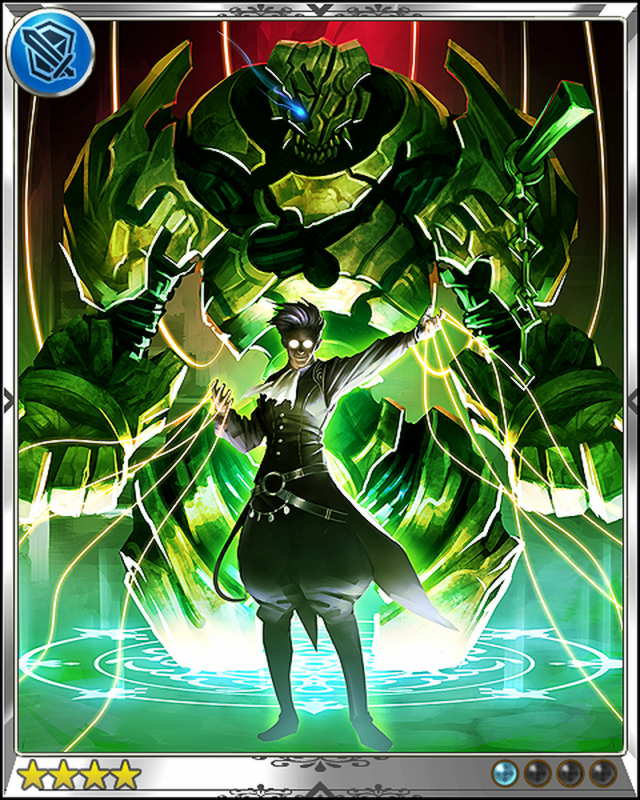 Lore: I'm going to destroy everything with the bulking arms of this colossus that I've built and that I control! Well?! How does it feel to have everything you hold dear crushed to bits by a mere lump of clay?!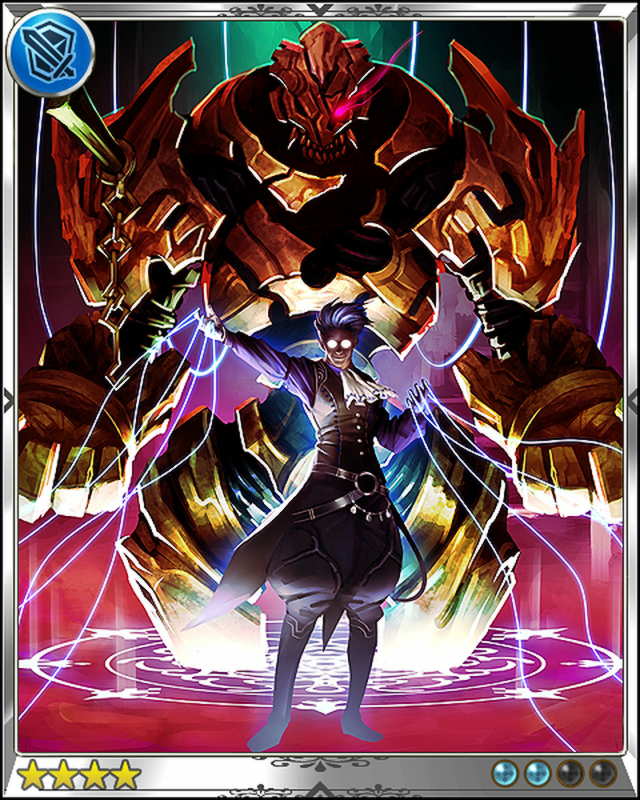 Lore: Miserable? Despondent? You're the very ones who turned me into this monster - you have no right to play the victim! My mysterious alchemy is far superior to the likes of you!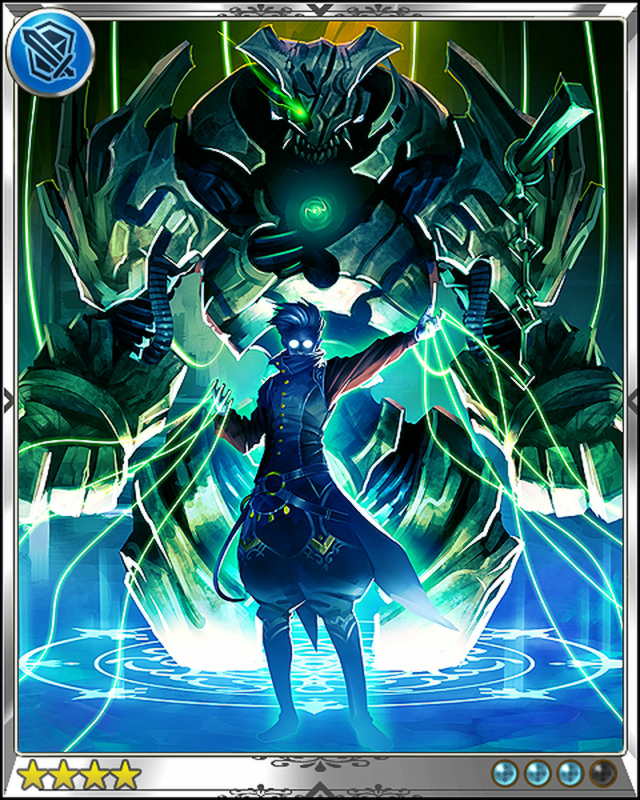 Lore: You are the fools that didn't recognize my abilities and just used and exploited me! I built this colossus to fight in your pointless war, and now that it's over you want nothing to do with me!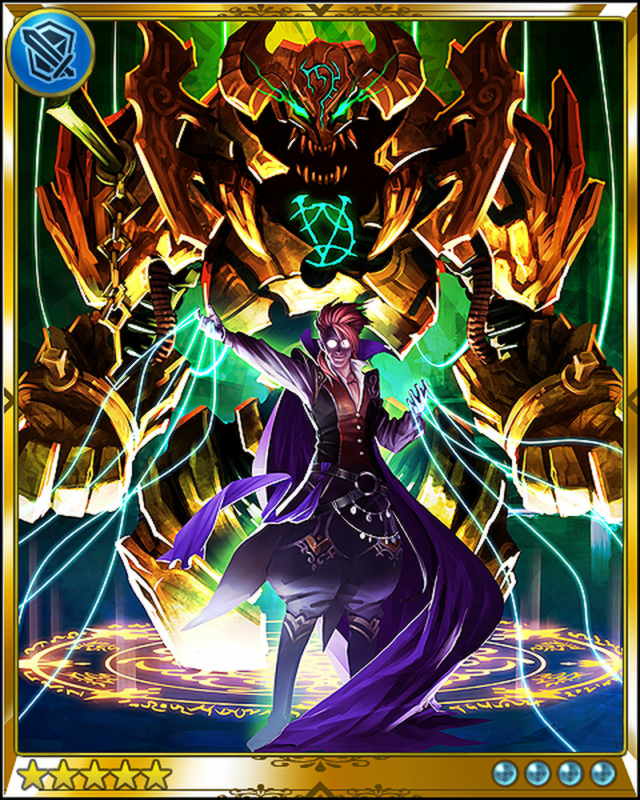 Lore: Revenge at last! You, who've cast me aside and grown complacent, taking your peace for granted--Now gaze upon the scene of your destruction at the hands of my supreme masterpiece, the Effigy of Calamity!

Liam, Marionette Master


Master of Zwei which is Orchis's "sister",he attempted to replicate a doll of Orchis which results in Zwei,but is "inferior" as Zwei lacks emotions and a heart,but was slowly acquired as the story progresses.Unfortunately,I forgotten his relationship regarding to Orchis's master,I believe he is sort of jealous of the creation of a living puppet which is Orchis,thus he tried to create Zwei.Unlike Orchis's master,he merely treats Zwei as his tool.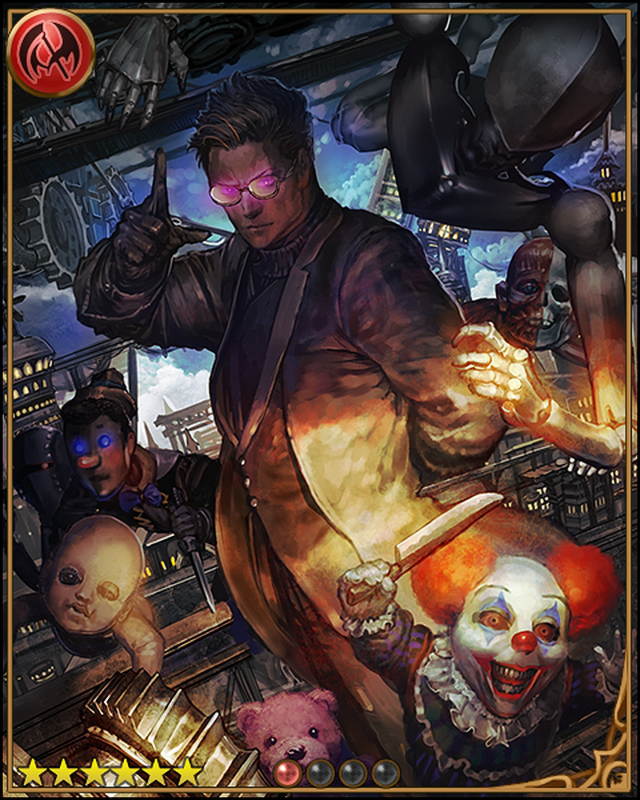 Lore: Behold, a puppet in the hands of a master! Beautiful, is it not? Never does it question my command -- it kills whosoever I name.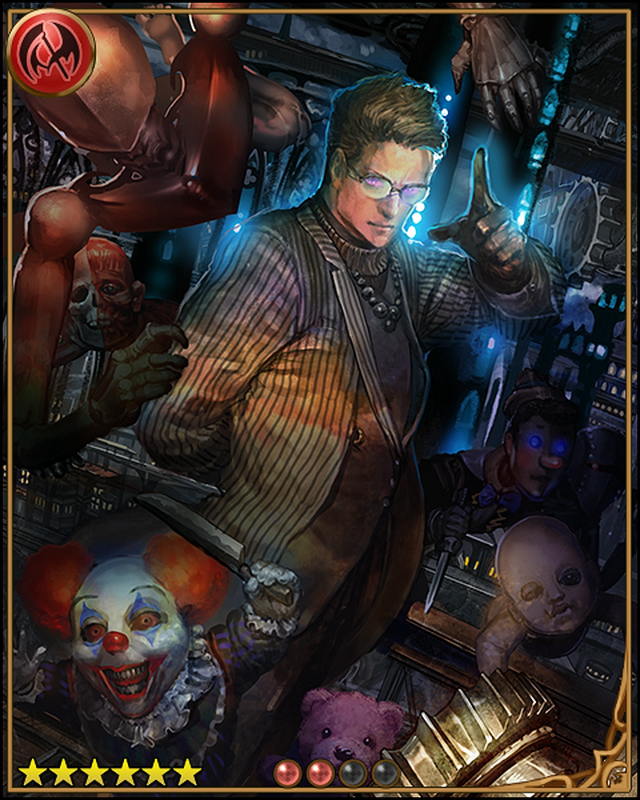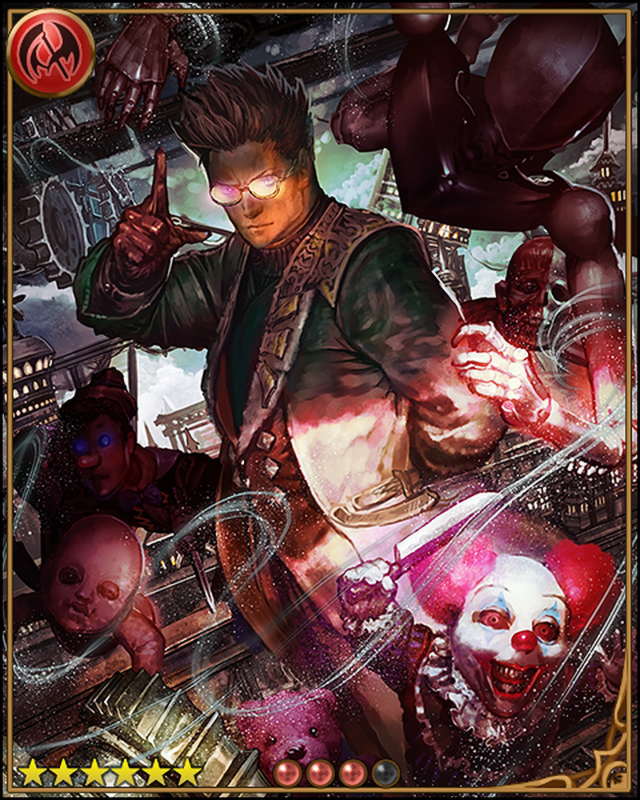 [Maker] Liam, Marionette Master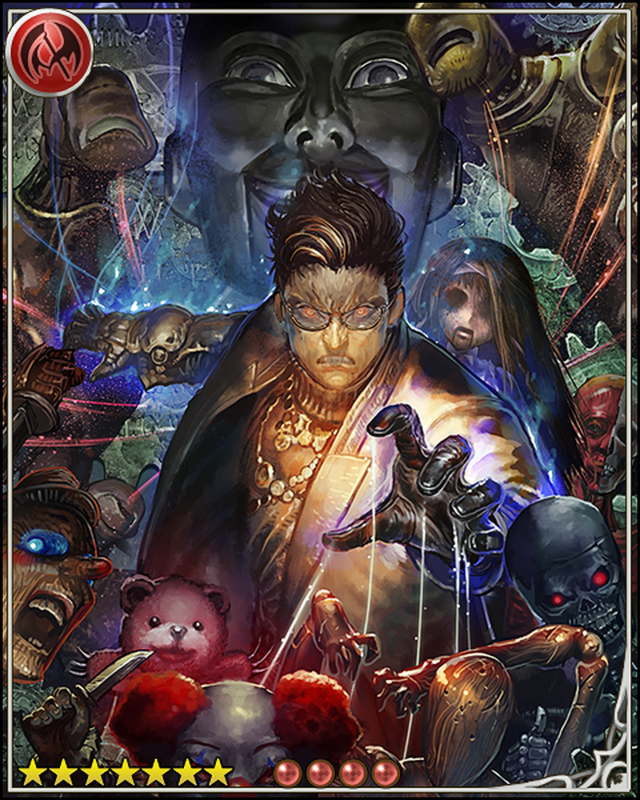 Liam, Godwing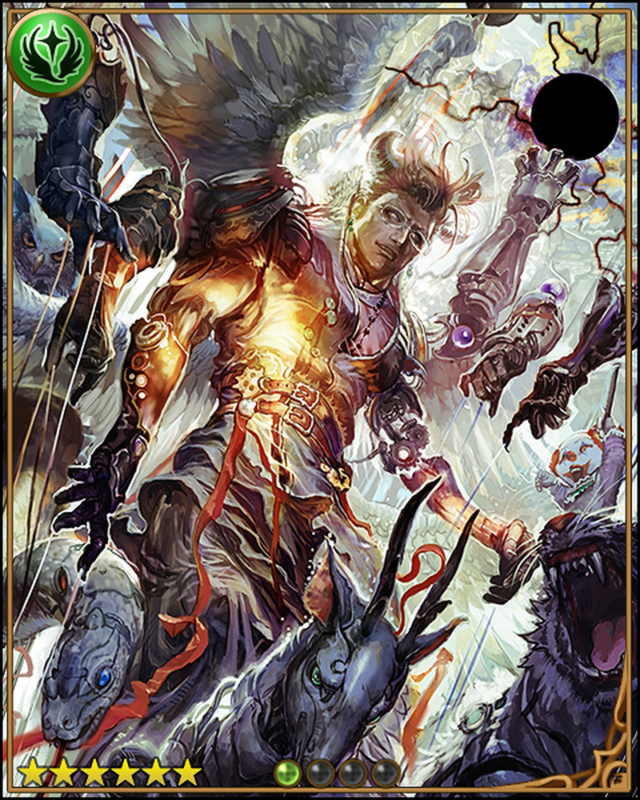 Lore: We meet again. Aye, I'm back. I'd not let you forget me, hero. I took a nasty fall from the skies a while ago. Thought I was a goner for sure.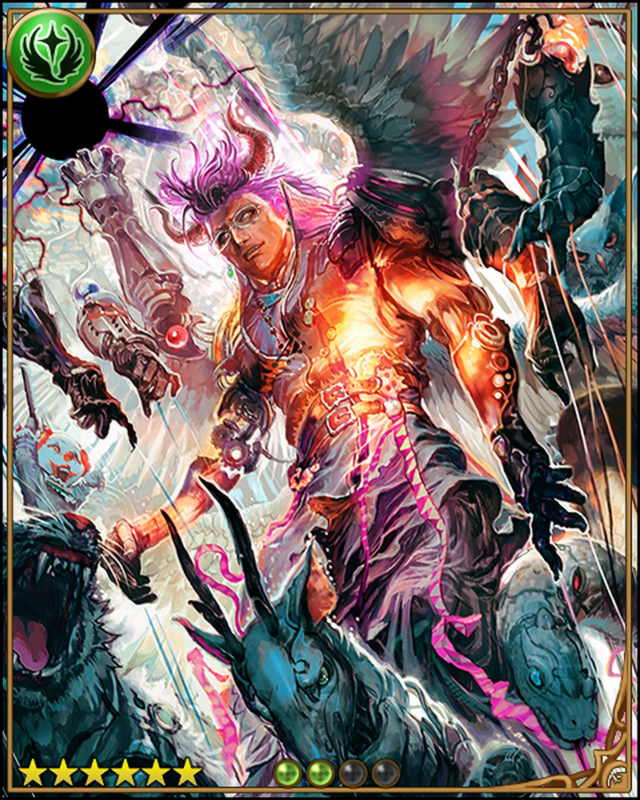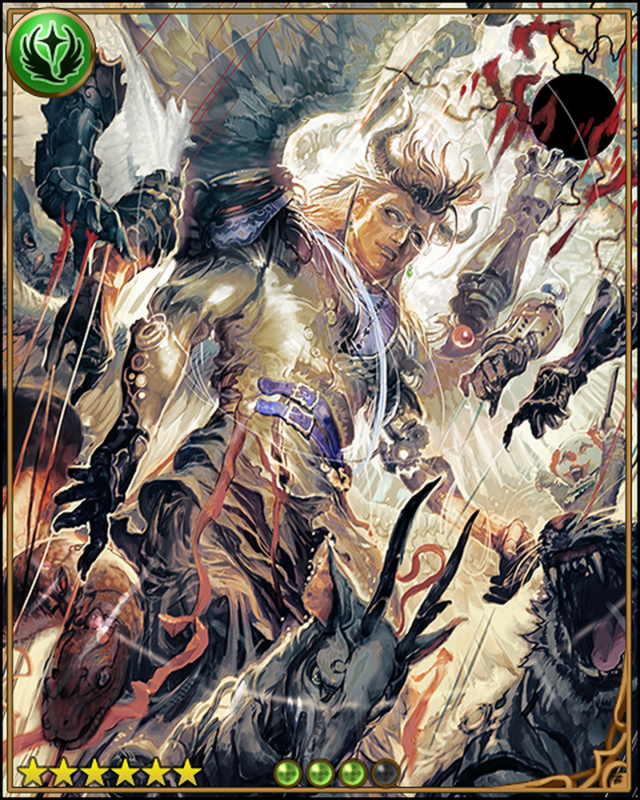 [Repuppeteer] Liam, Godwing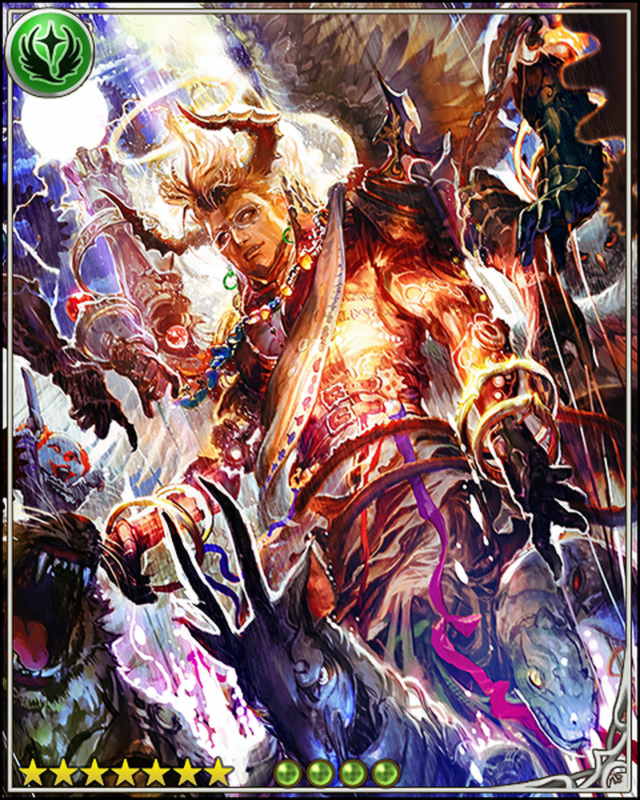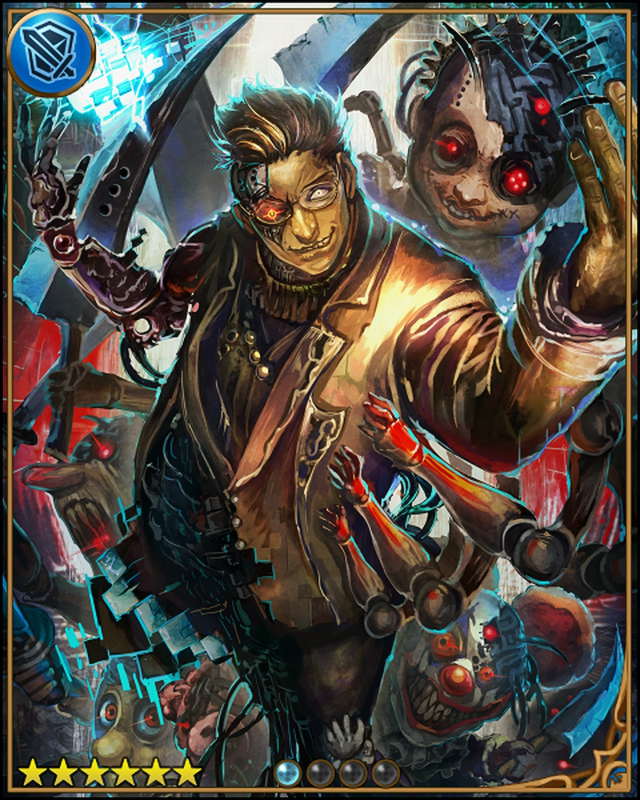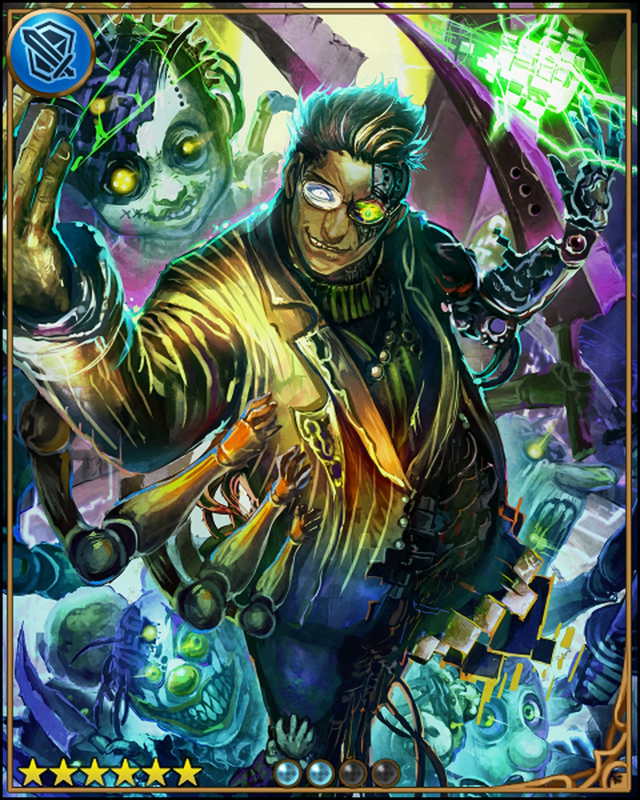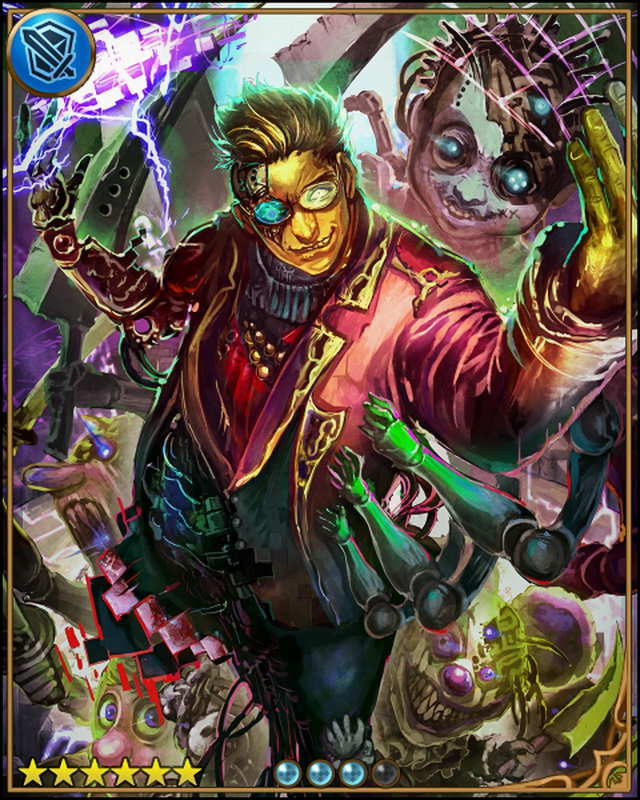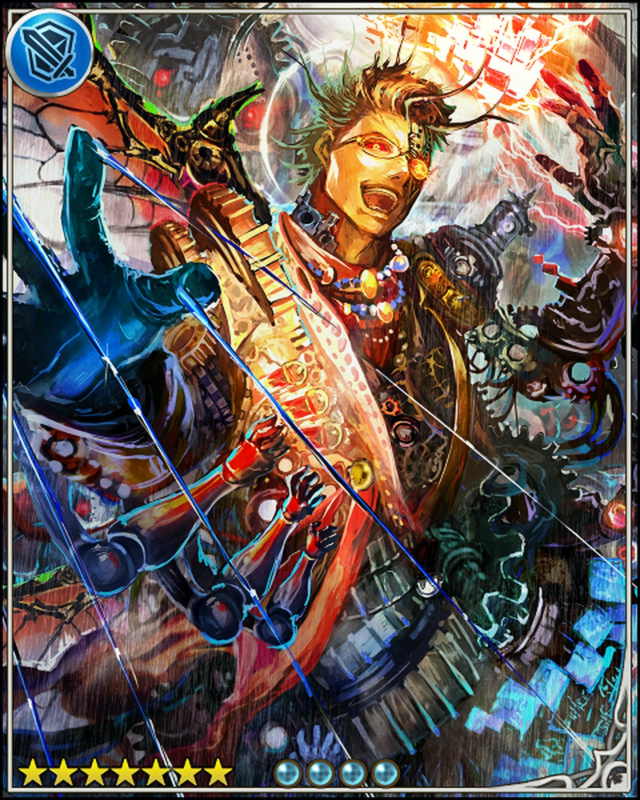 Zwei,Orchis's sister

"Sister" of Orchis,she resented Orchis initially for being more "complete",but changed for the better.Now she hunts down her former master.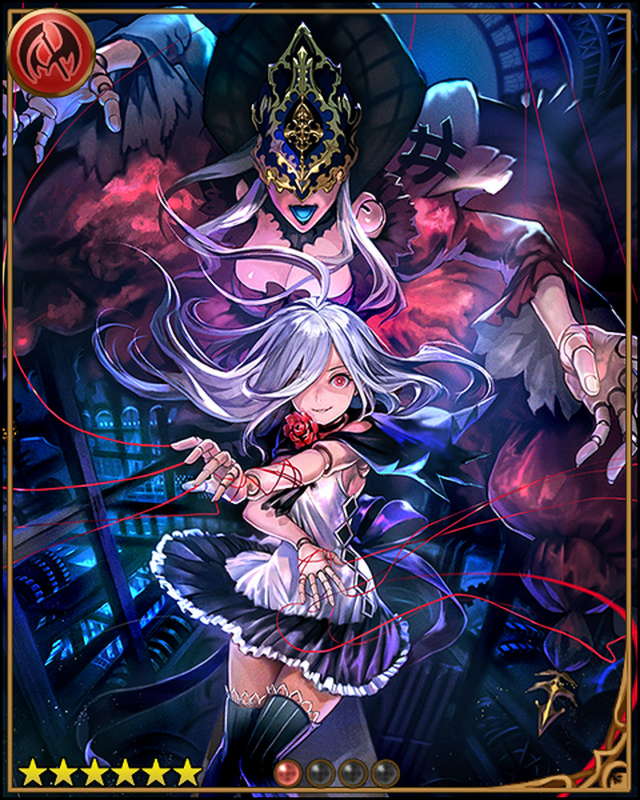 Lore: I am the perfect creation. A puppet with a beating heart. Amazing, isn't it? My master is a genius! Ahahaha!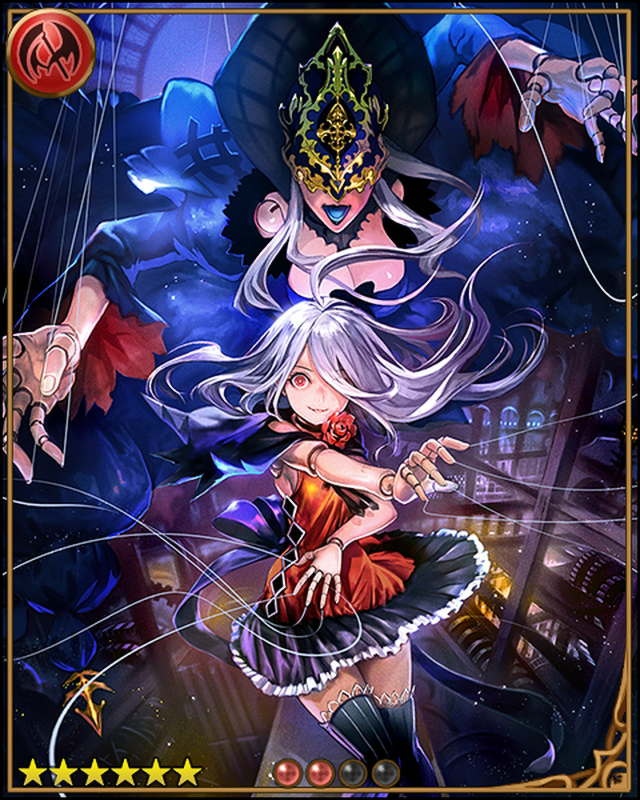 Lore: You stand against Master? Humph, then allow me to introduce you to Victoria. The master made a present of her to me. Adorable, isn't she?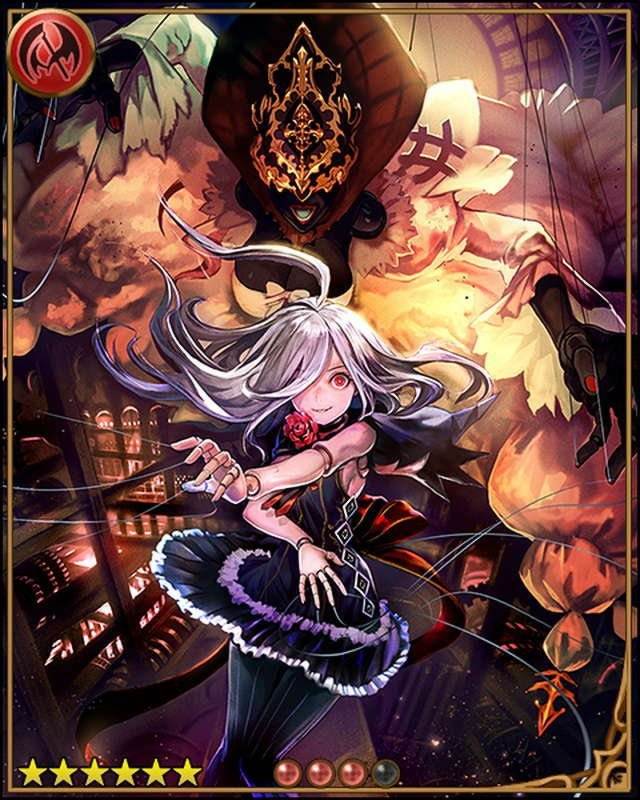 Lore: I'm... a replica? A failed facsimile? No... No, that cannot be. I am me. I am the perfect puppet, created by Master's own hand. I am perfect!

[Crazed Puppet] Zwei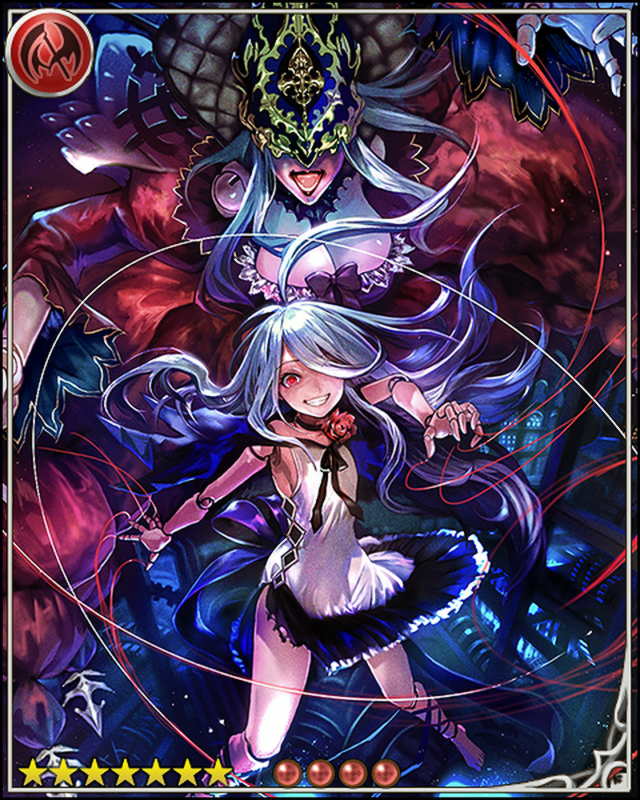 Lore: Inferior to the original? Master said that of me? Then this world and all in it had no meaning. Kill them, Victoria. Kill them all!Noah, Avenging Soul

Disciple of Liam,until when Liam conduct experiments on his wife and cause her to turn into a puppet.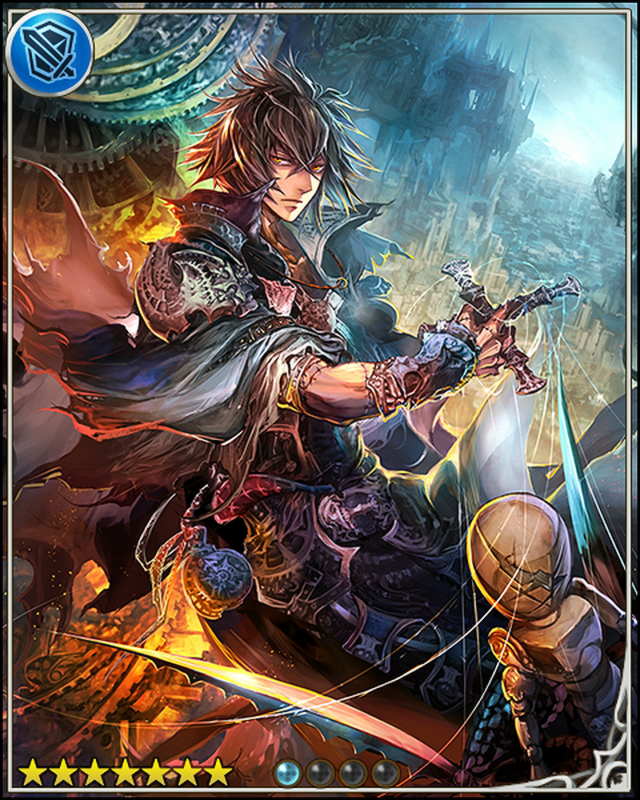 Lore: I no longer feel joy nor sadness -- only agony. The agony of having lost everything. Now, I will bury all my pain -- past and future both.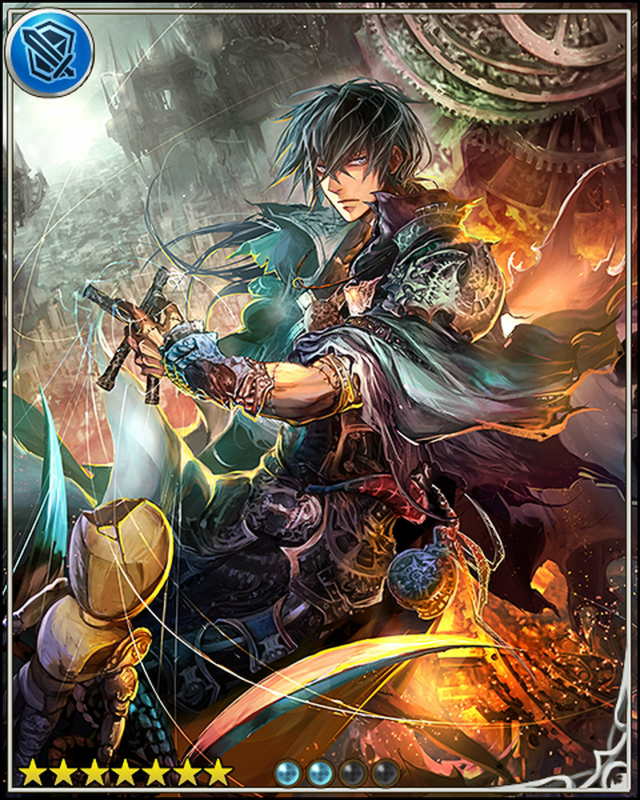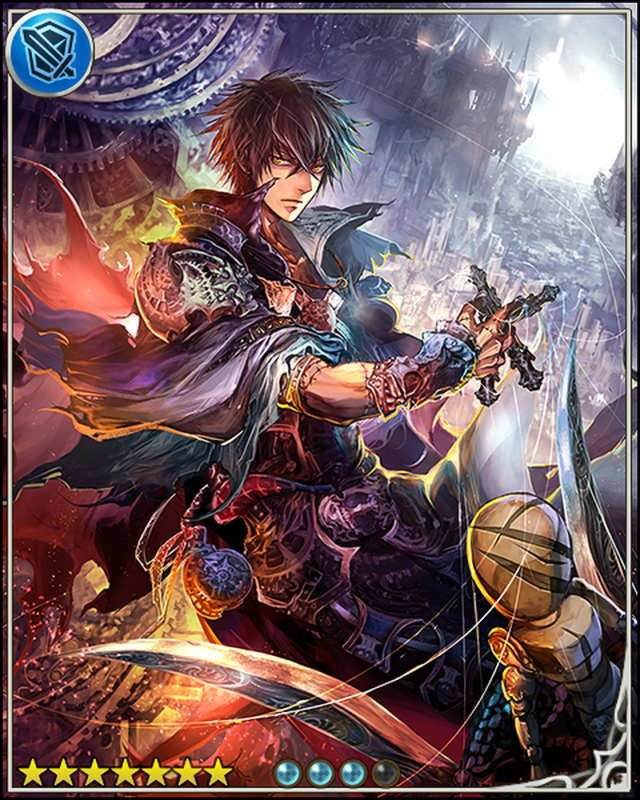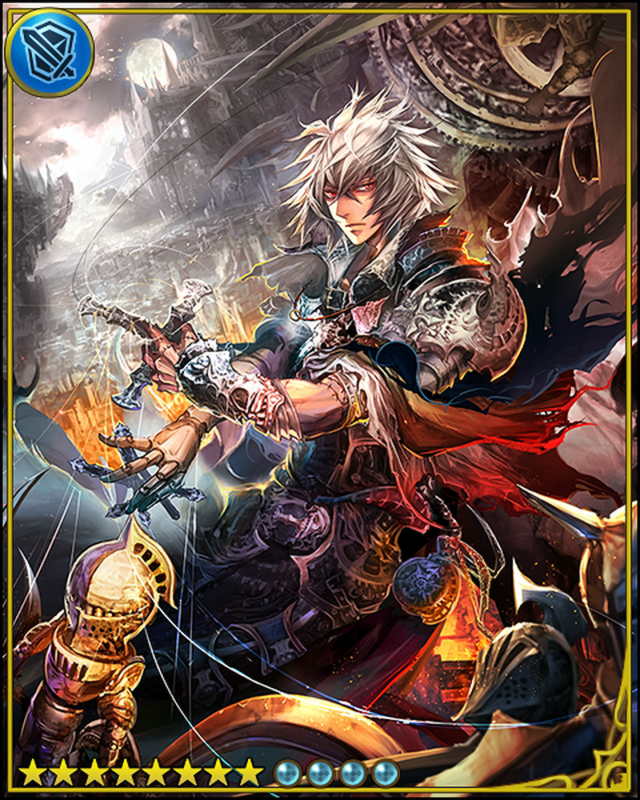 Rosaria, Stitch Witch



The wife of Noah,she works as a tailor.Noah met her in her shop,embarrassed when asking her to tailor an outfit for his doll as he thought she won't understand his passion for making dolls/puppets.However,she did not negatively judge him and instead felt that the doll is cute and nice.


Noah was pleasantly surprised,and from there feelings developed between the both.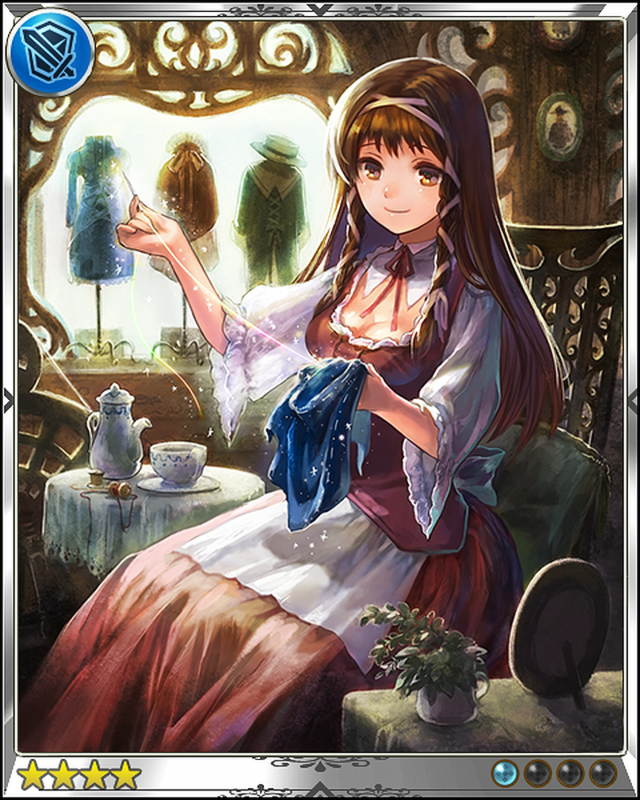 Lore: I became a stitch witch so my clothes would bring smiles to all. Here, let me make you an outfit with my magic threads-cut to fit!

Lore: I've never made clothes for a puppet, but I'm sure I can. This little dear will be bringing a smile to her maker's face in no time.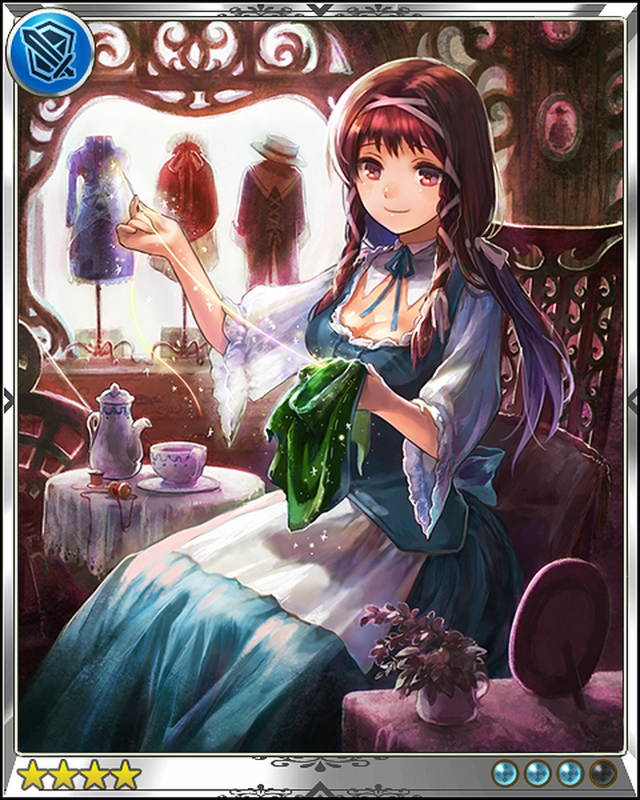 Lore: The puppet maker showed me his theater. It was such fun, and he was so kind. I must return the favor the only way I know-by my craft
[Soul Stitcher] Rosaria, Stitch Witch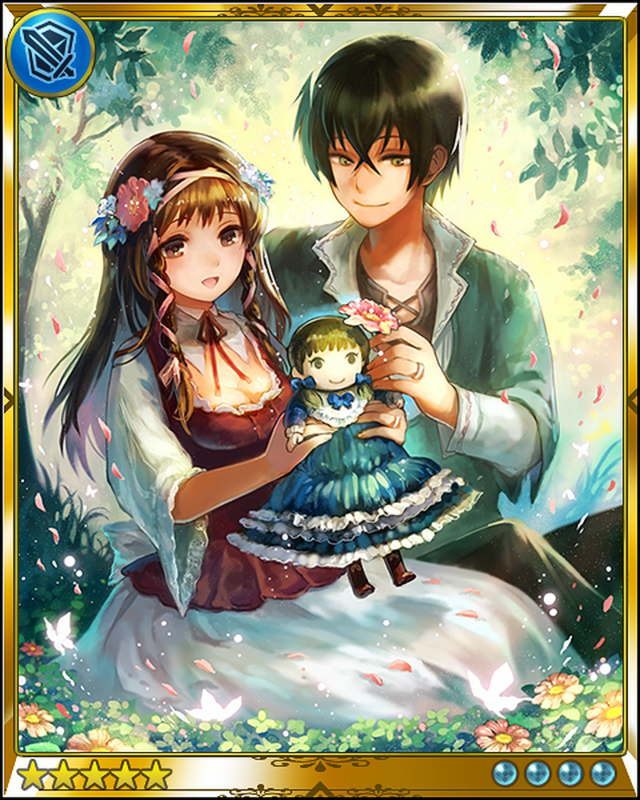 Lore: He smiled so shyly when I first dressed his puppet. I sought to bring smiles to others, but Noah, thanks for the smiles you've brought me.
Rosetta/Rose Queen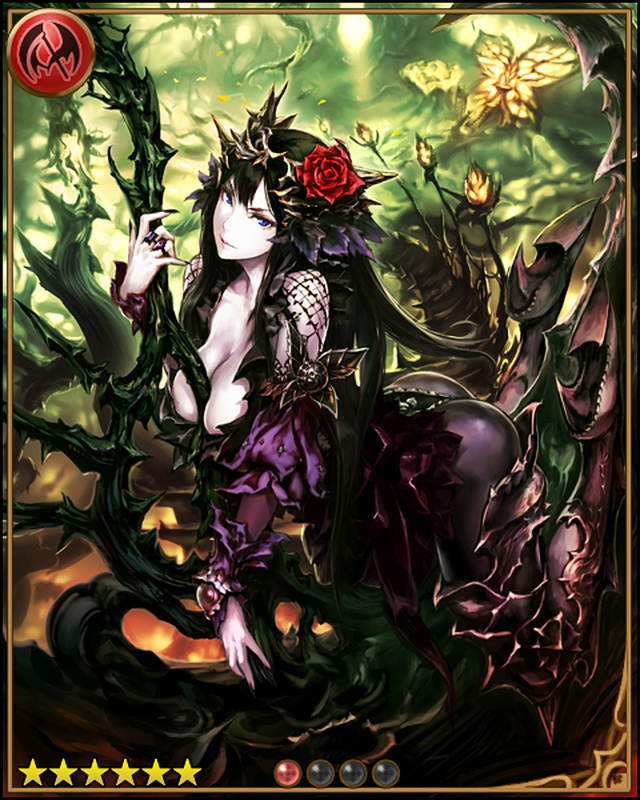 Lore: The rose blooms, and its crimson petals call out so alluringly. Can the crimson flowing in your own veins resist the seductive call?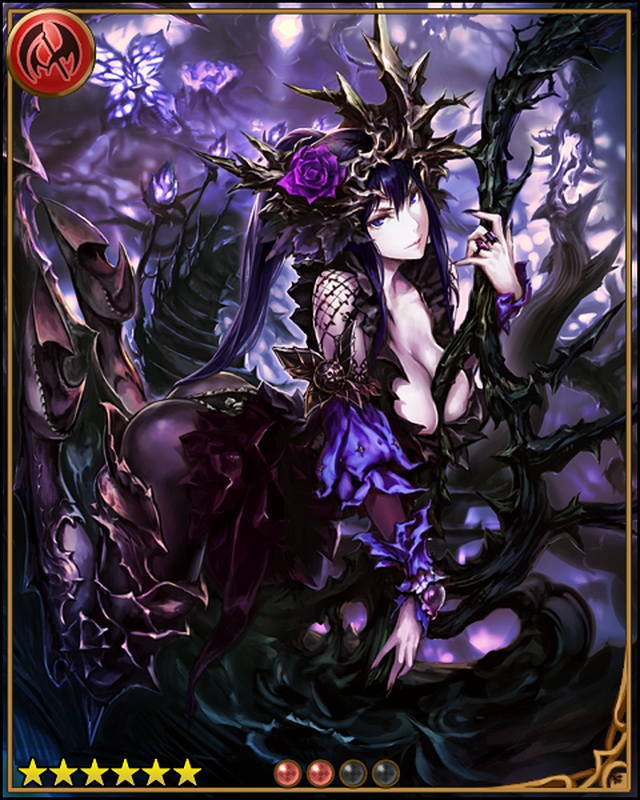 Lore: Mortals know of the rose's spiky thorns, yet still they reach for the flower. This is your sad fate... to long for what will harm you.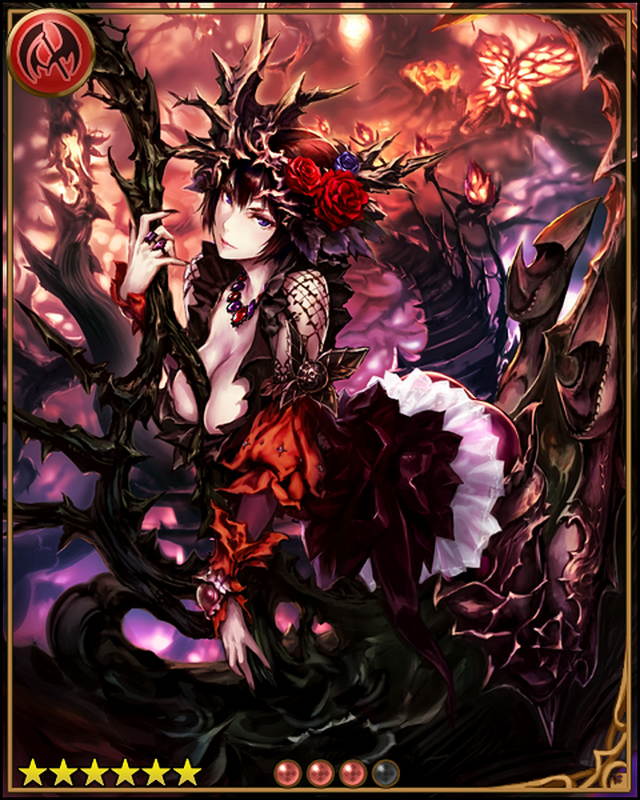 Lore: The rose blooms simply because it can. Because it exists. Because it wants to exist. What right do you have to defile the rose by possessing it?[Thorn Crown] Rose Queen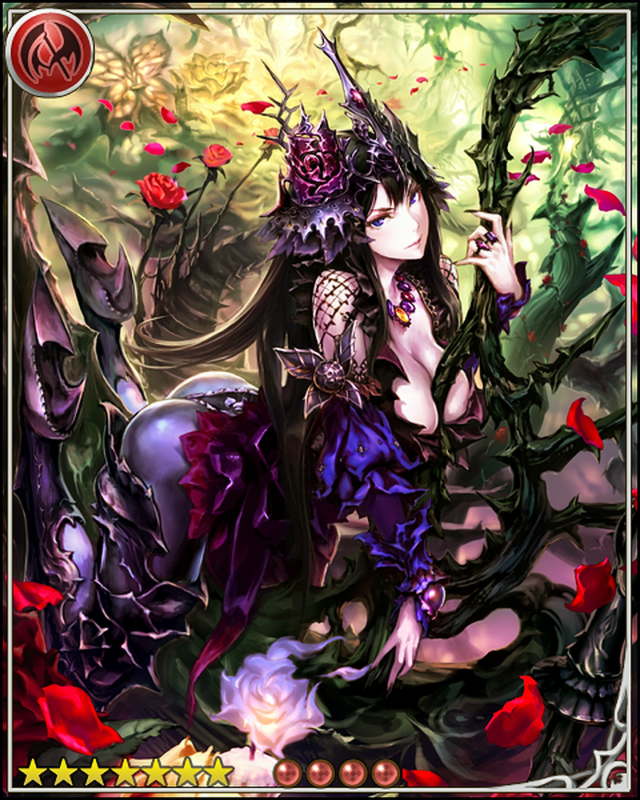 Lore: The flower of the rose is the epitome of beautiful, unfettered solitude. All I desire is to be beautiful. Stain me with your filth and there shall will no respite from my wrath.Glassthorn Rose Queen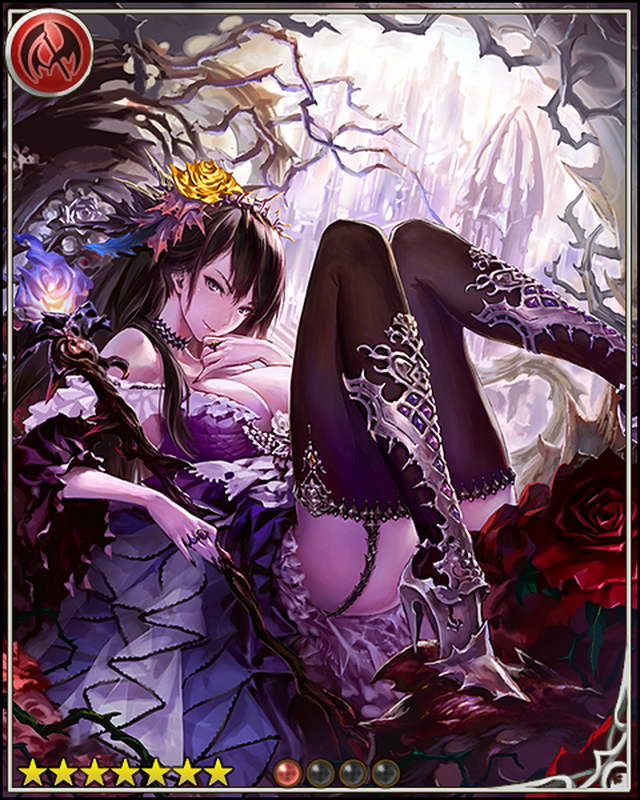 Lore: Has the sweet aroma lured you here to paradise? It's no wonder. The castle of glass roses is about to be born.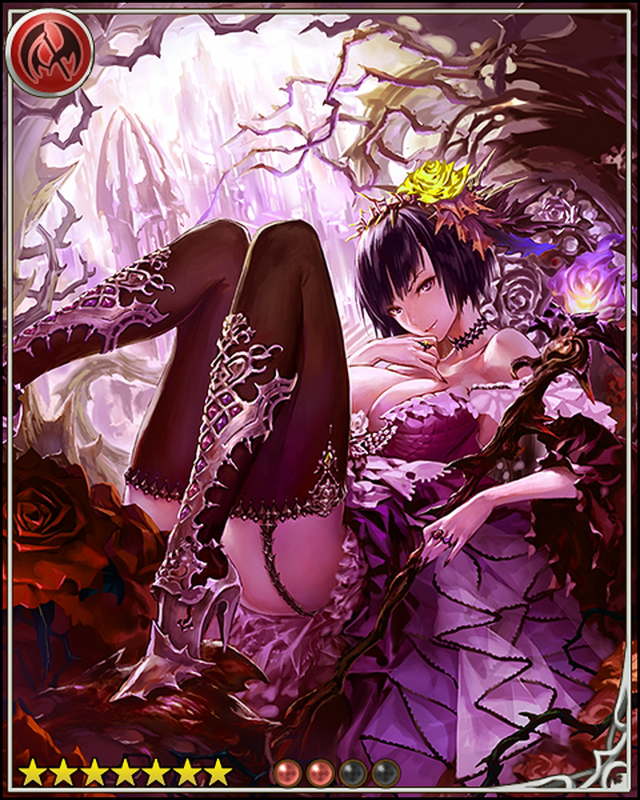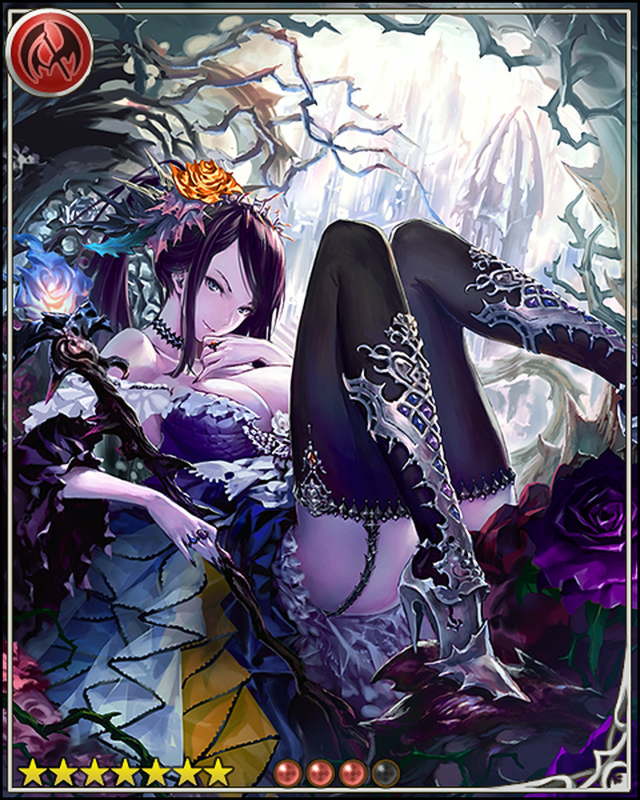 [Castlehedge] Glassthorn Rose Queen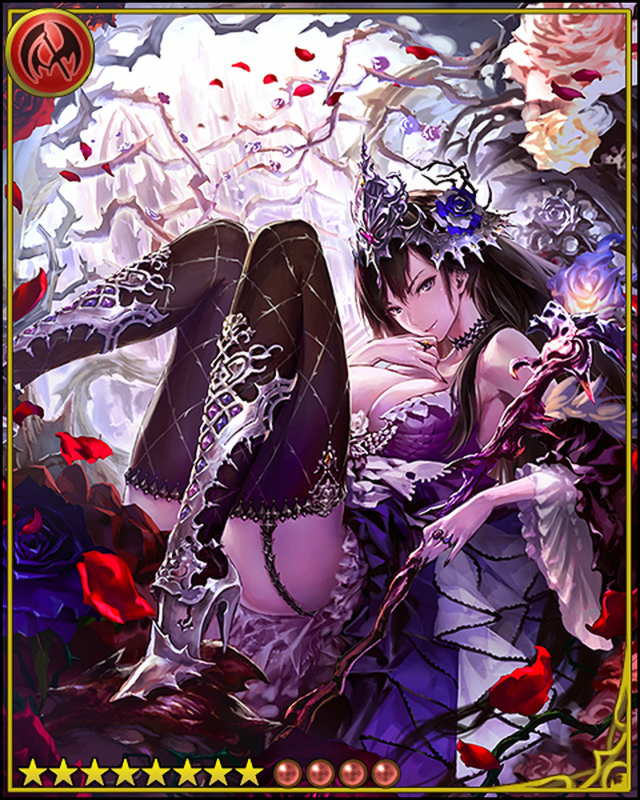 Holiday Rose Queen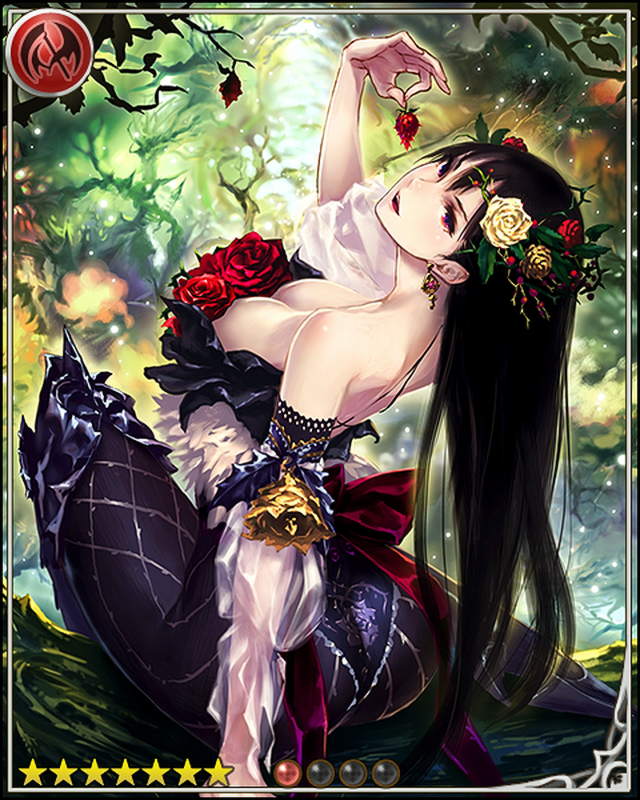 Lore: Let us decorate the first snow with a dash of red. Don't worry--it'll hurt just a stab.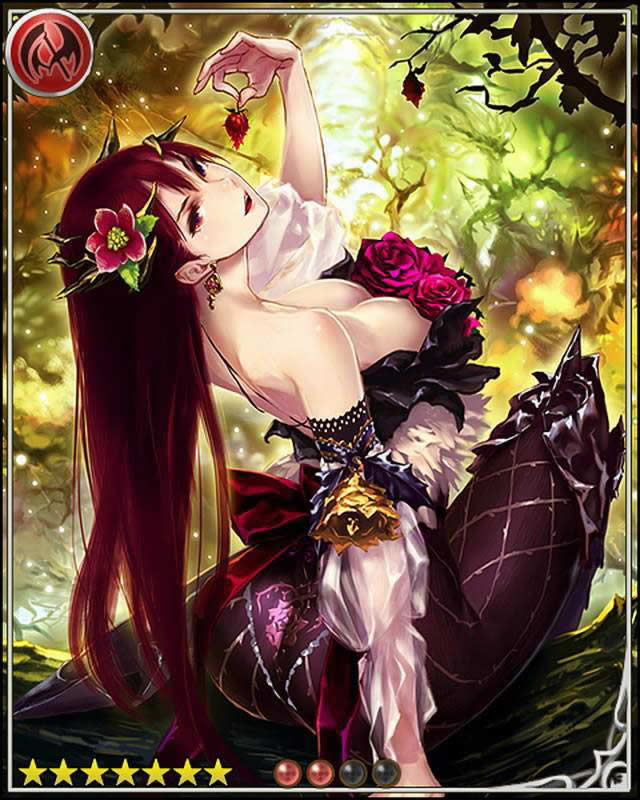 Lore: The powder falls, dotting our skins with a pure foundation. But is it enough to protect you from the passion of a crimson rose?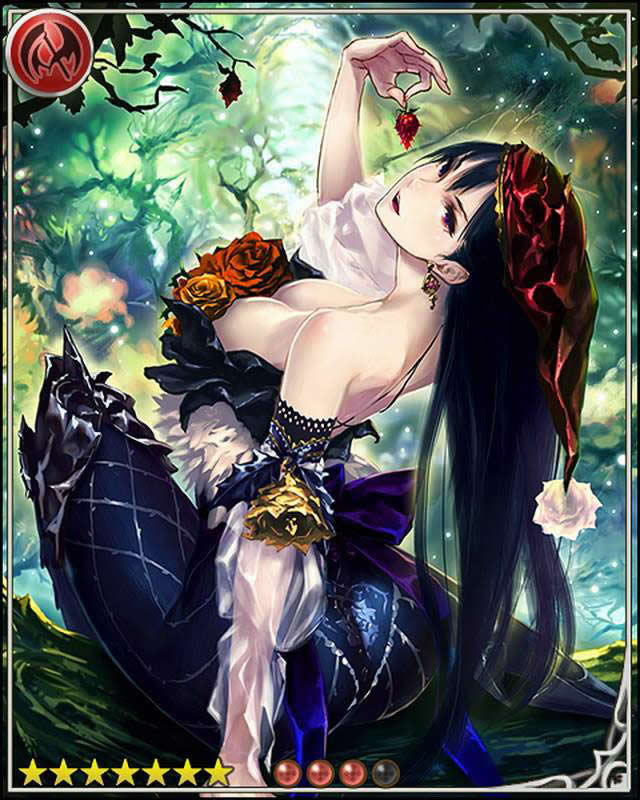 Lore: Be flattered that you can be embraced in emerald and scarlet. You may bleed a little—but don't let it affect your holiday cheer.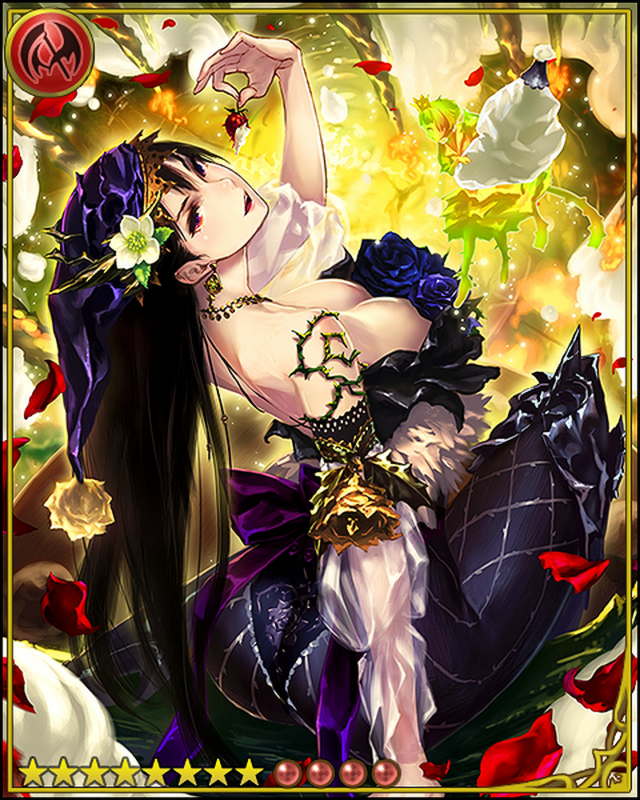 Lore: Relax. This is all a dream... Lay yourself on my scarlet petals and close your eyes. The holidays are right around the vine...

First encounter with vania
Story
:
In the keep

of the Castle in the Sky

is a chamber long hidden

from human eyes.


At last you open

its heavy wood doors.

Therein rests a blue dragon.

Therein wakes a vampiress.


When calamity befalls

the cursed Castle in the Sky,

the dragon will wake and take flight.Vampy/Vania

She was brought to the castle a friend and she slept(scroll down to know),she awoke with no memories along with her dragons.There she met and fought along with the hero.




Story:

Evil permeates the air

The demonic castle awaits

Filled with vampires in wait.

The nearby village lies empty,

Sucked dry by demonic fiends.

Vampire hunters descend.

Purifying in His name.

A knight and vampireling

Approach the crossroad of memories.


Vampire hunters came in,the hero and Vania fought them.During the events,it was revealed by the Vampire queen that(if I remembered correctly)some vampires gone rogue disobeyed her.Their actions attracted the attention of the vampire slayers which you helped the queen to fend them off.

After the events,the queen revealed that Vania is to succeed her as the next queen.Vania then got sick(which I don't remember why)and she was taken back to the floating castle.




Story:

Returning with the sick Vania to the Castle in the Sky the Hero meets a mysterious girl called Spinaria

She knows more than she lets on.



The secrets of Vania's lost memories are enclosed within her hands...



As the party approaches the heart of the Castle, things become murkier...



Vania's origin is not the only obscured truth. Within the castle lurks a secret that could shatter the entire world...

Vania met Spinaria and Safira,which carries the blood of the creators of the castle.There the hero also met Albert,which came into the castle to destroy what known is an egg which is dangerous to the world.Albert is also accompanied by one of his friends,Yurius.




Story:

With the help of an eclectic group, Vania and the Hero finally learned the truth of her multi-millennium sleep and memory loss.



The perpetrator was none other than her best friend Spinaria, though it was a well-intentioned attempt to bind the two forever.



Yet just as Vania had forgiven her friend and was ready to show her the wonders of the outside world, the party was interrupted by an unexpected betrayal from one of their travel companions.



Having narrowly escaped to the bottom of the Castle, Vania and the Hero must rescue her friend before it is too late...
Yurius followed the party to obtain the power of the egg.He uses the egg and make Spinaria fuse with it,and he begins to combine with the egg thus gaining huge amount of power.


Story:

Back at the floating castle, Yurius the bad guy stole a really strong egg and put my friend Spinaria inside it.



But then Vania and the hero beat him up and saved the day!



Except Vania's so strong, she broke the castle into pieces and we all fell into the ocean!



Hope I can find my friends soon - they've gotta be around here somewhere!
The antagonist of this episode,Akim,wants to gain the power of the sky fiends and wants to combine the altar and the castle
.

Story:

The Castle in the Sky and the Submerged Altar have fused into one colossal structure.



You, Vania and Iris explore its reaches to find Spinaria and rescue her from the Egg of Destruction. Safira hunts for the Sky Fiend prowling the castle.



Alright...the story here gets a bit confusing,I don't remember much from this.Vera,the last remaining sky fiend appears during the end of this episode and took over the castle.Yurius,the bad guy of the previous episode although lost the possession of the egg,still hold some of its power.Albert who considers Yurius a close friend ask him once more for his assistance,which Yurius agrees,stating that he does not have interest in fighting against him.

The final confrontation is at hand. the fate of Rivenbrandt falls upon your shoulders. Vera has taken over the castle and dyed it a pitch black. Despair is thick in the air, yet the party remains unaffected.



Safira leads you to Lucille, who has awakened to take Spinaria's place. Veight has arrived, commanded to watch over Vania by the empress.
There are no ifs or buts. To bring back peace to the land, you will have to combine your powers with your comrades to rid the taint of the Sky Fiends once and for all.
After killing Vera,Albert and Vania thank the hero for help and Albert left.Now Spinaria and Safira decides to venture to the world with Vania,though Vania still wants to go with the hero in the end,the hero already left,with her pouting how the hero did not wait for her and states she is going to find the hero.
Alas,it ends here...at least for iROB.Below you will find various artworks of Vania like halloween and christmas versions,which are from events when she met with the hero again.Though that won't happen in iROB since it is closing.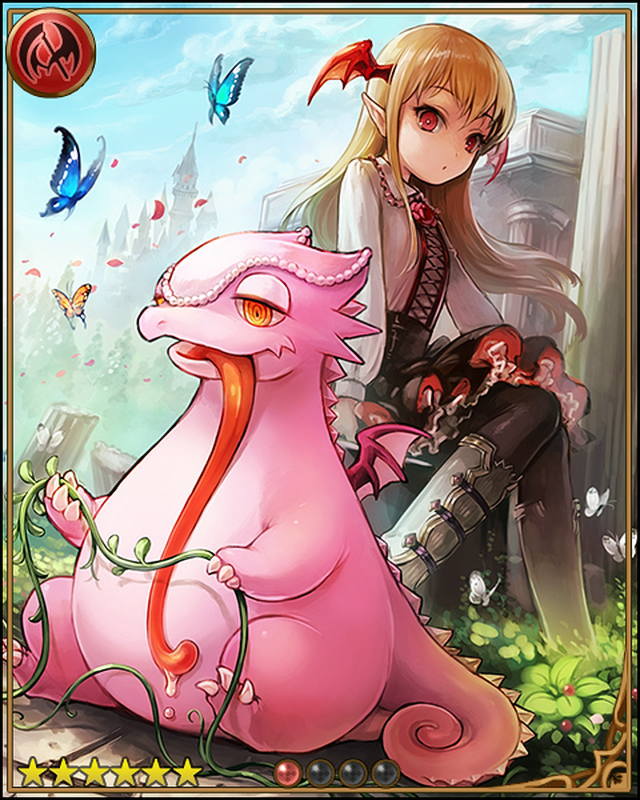 Lore: Hey, what's your name? Are you ignoring me, whelp? Wait, you have no name? Let's see... From today on your name will be Malinda! Sounds perfect!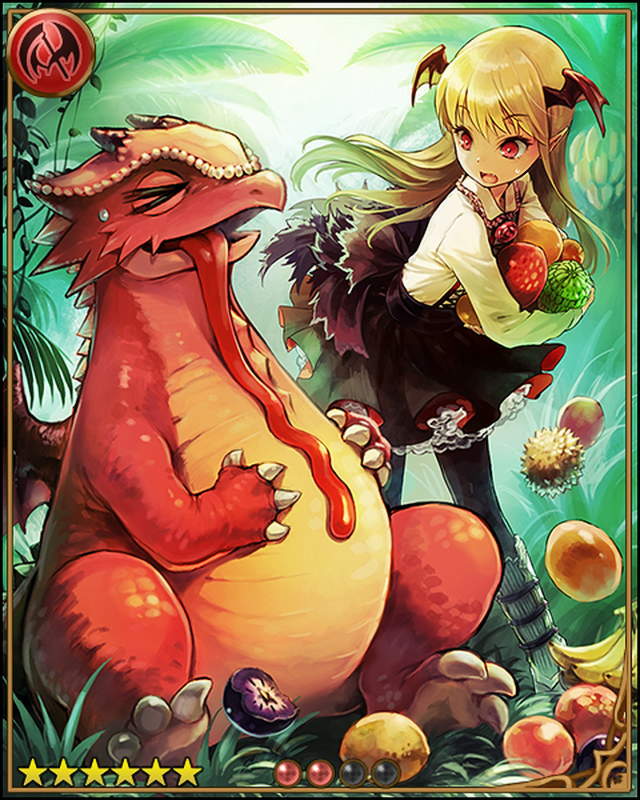 Lore: Malinda, I brought you dinner! Hey wait, learn some manners! You can't just start eating right away. Slow down! Are you choking? Where's the water, where's the water?!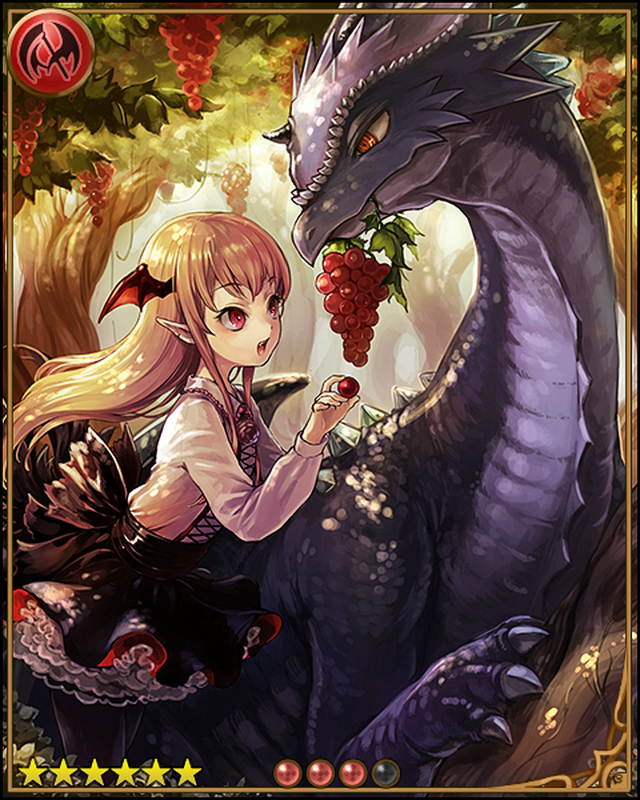 Lore: Did you get these red berries for me? Thank you... Before, I used to be the one who always fed you. Now it's the other way around, huh?
[Princess of Wyrms] Vania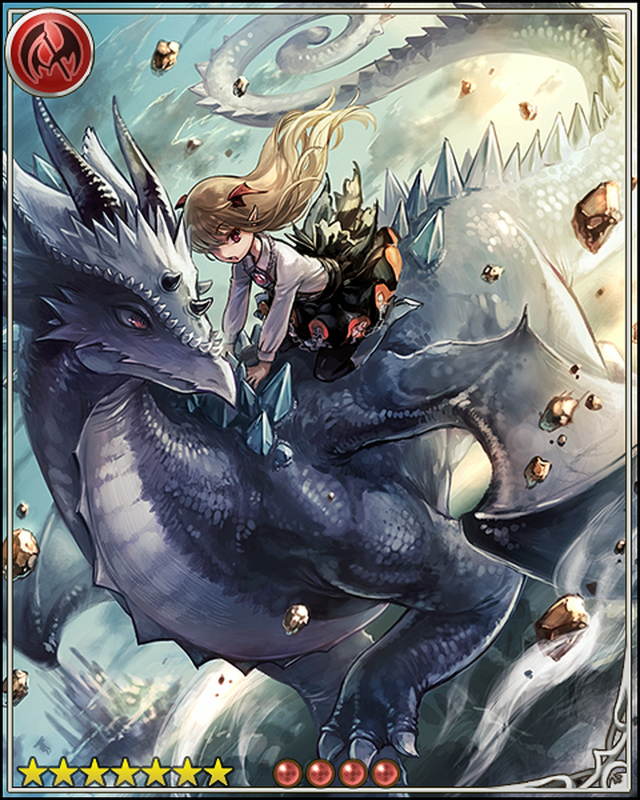 Lore: Malinda, you've really grown! Compared to when you first awakened... you've grown to about 30 times your original size! We're going to be together from now, to forever! I'm your master, no, I'm your princess!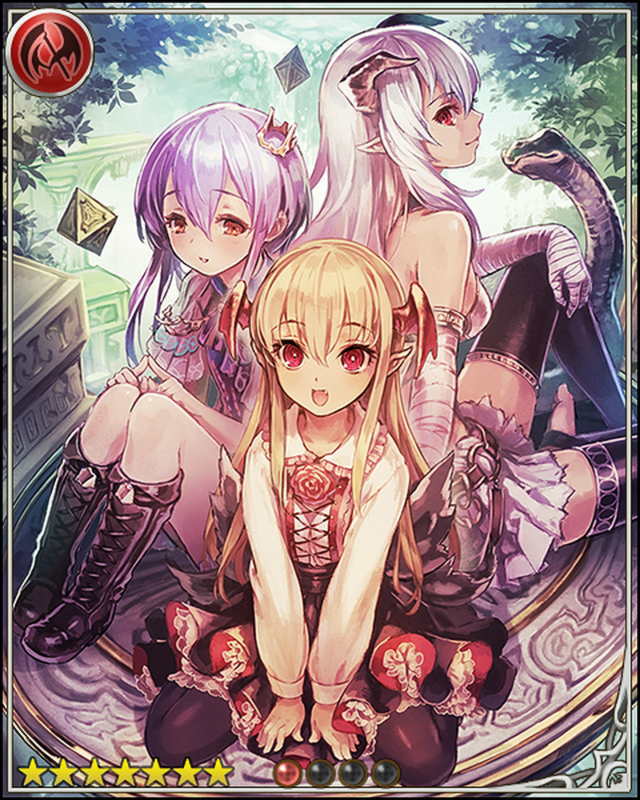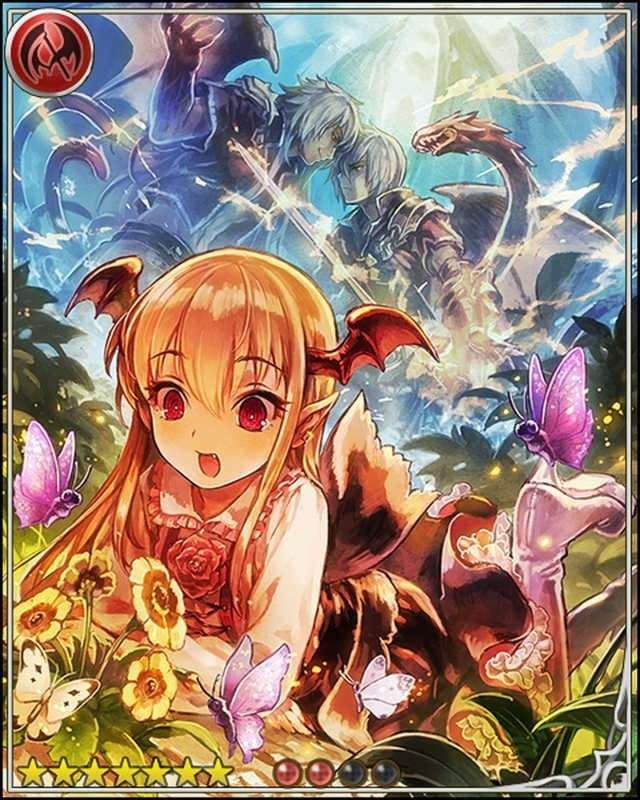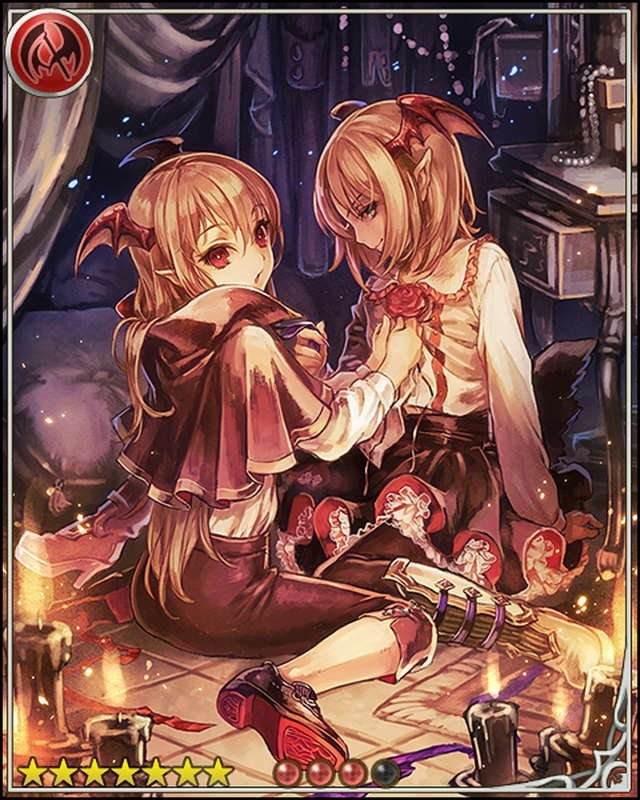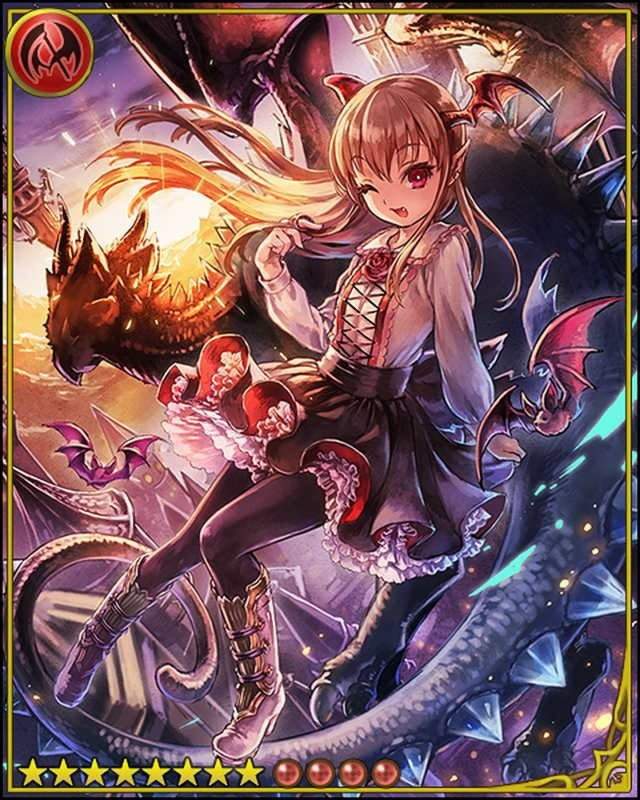 Halloween Vania(Most probably)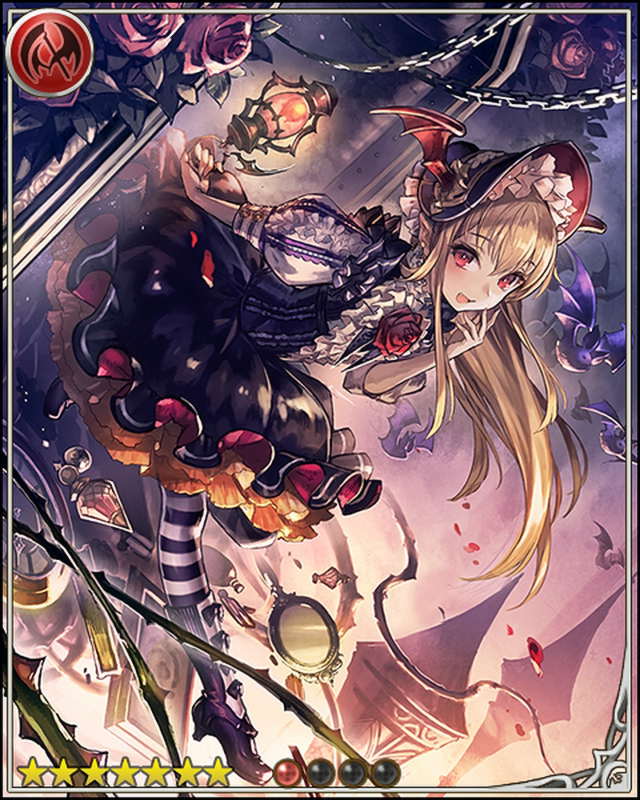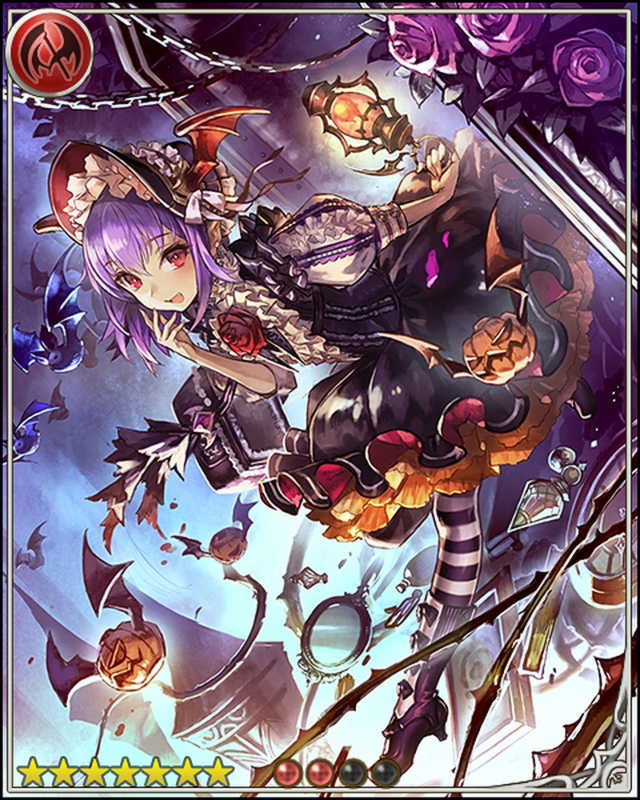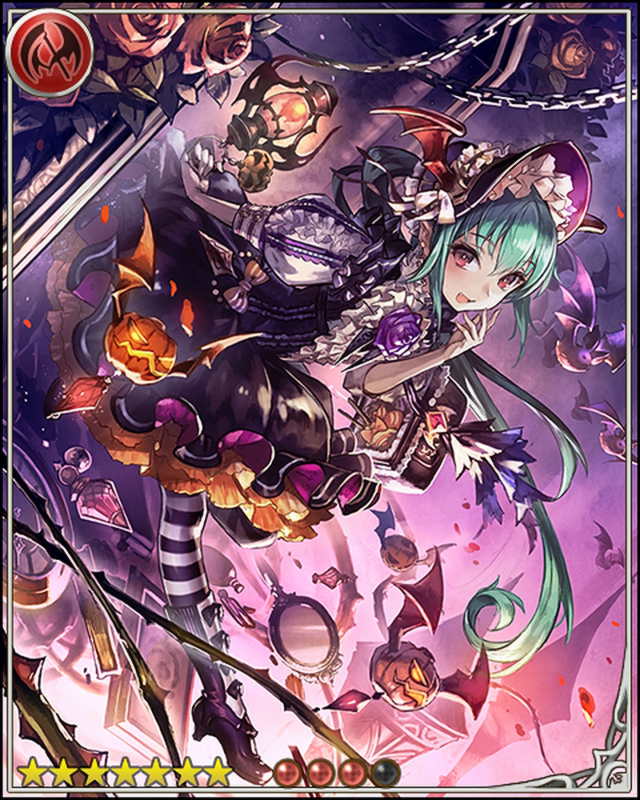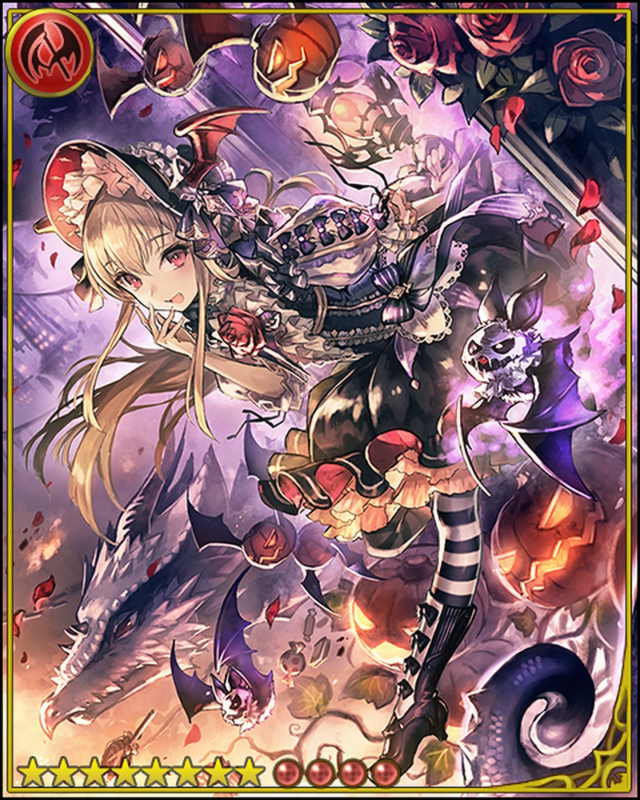 Majestic Vania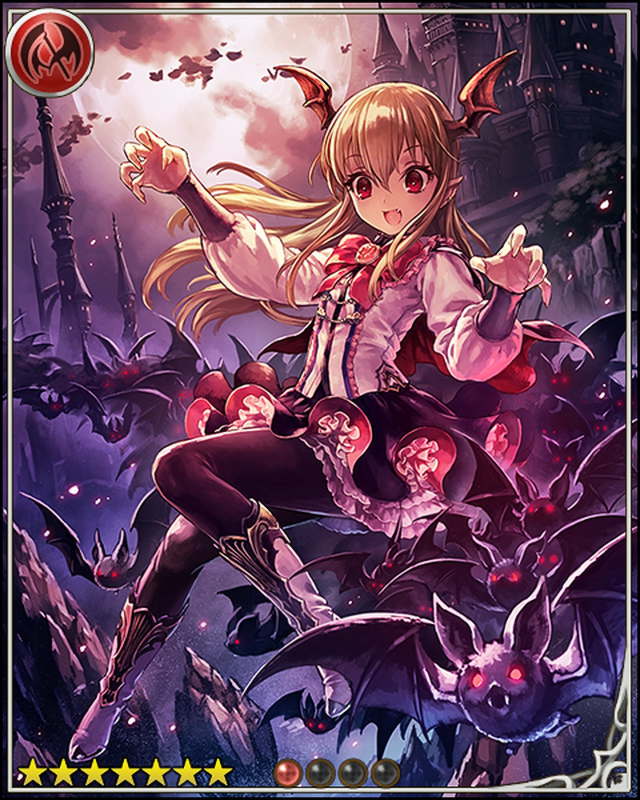 Lore: Rawr! Did I scare you? You always run off so soon... I don't think you understand what it means to be one of my retainers. You'd better be sorry!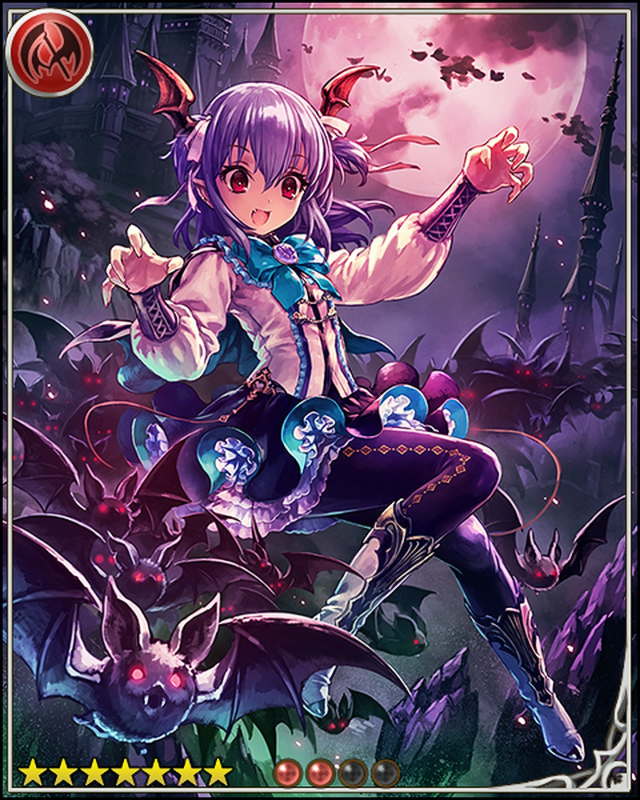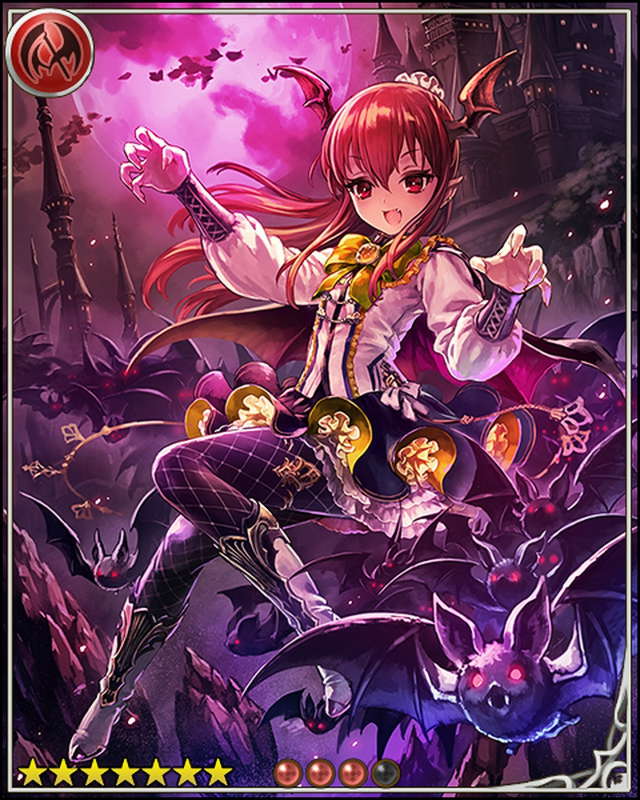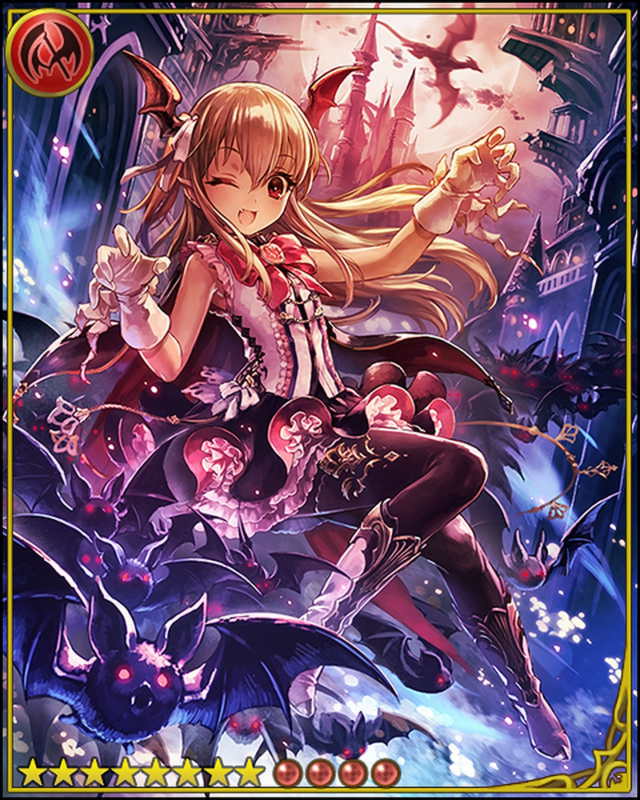 Little Princess Vania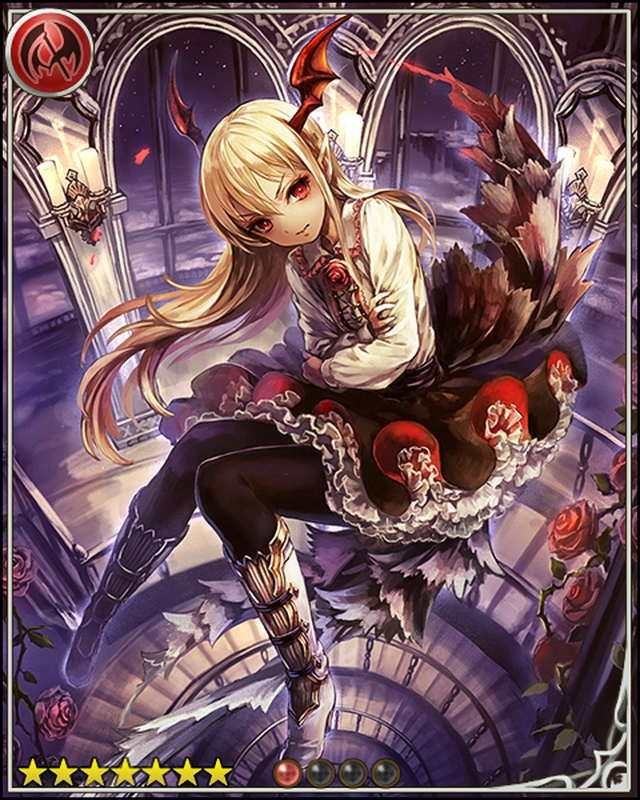 Lore: I can remember everything now! The Sky Fiends taking me away to the Castle, my really long nap I took with my dragon... it's all come back to me!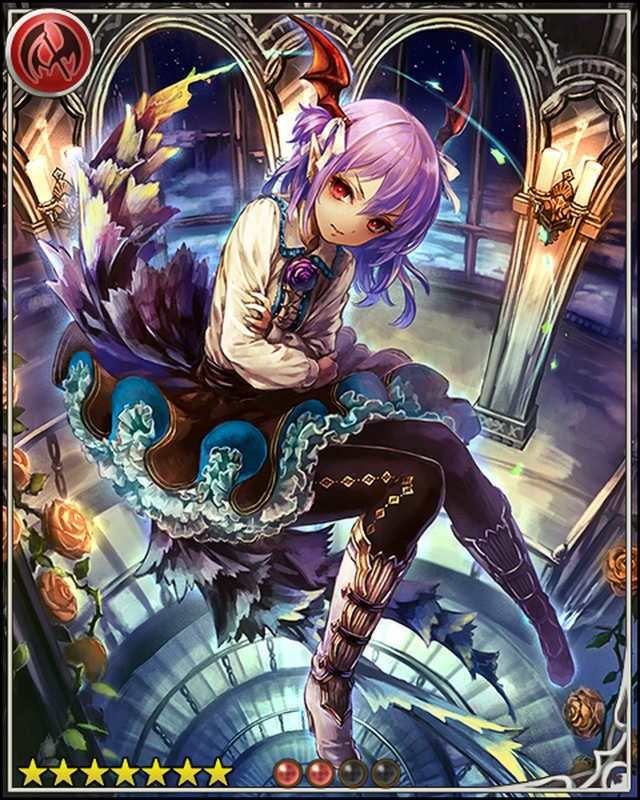 Lore: I was all alone in the Castle before Spinaria and Safira came into my life... And I never thought I'd make another friend, until I met you...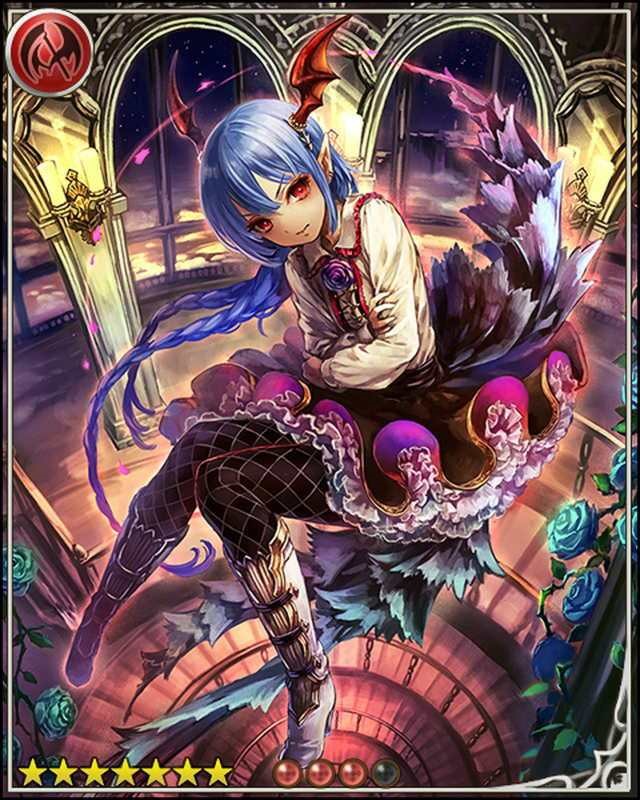 Lore: Know what I can do to those that try to hurt my friends? Hey! What's the matter? Don't believe me?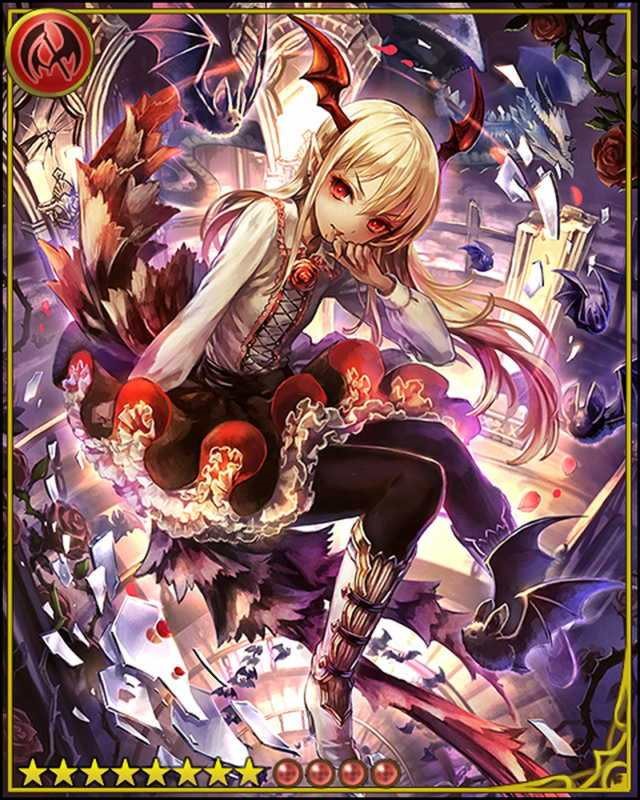 Lore: I think you have it the other way around, Hero. I'm the one protecting you, so you've gotta follow my orders. If you don't, I'll have another taste of your blood!

Servant Veight

Servant of Vania, also acts as a guardian.

Lore: Man, I was just getting ready to take a nap and I get called into the throne room. Rescue Vania? I guess I can, especially if it's the empress's orders.



Lore: This dark castle... It must've been beautiful previously. The sooner we return this castle to its previous form and save Vania's friend, the sooner I can talk to the empress again. There's no place quite like home.



Lore: The empress sent me out to see the world. I complained at first, but I think I understand why she did what she did. I've learned more in a few days here than I have my whole life.


[Scarlet Bond] Servant Veight

Lore: Vania, don't treat me like a slave. Look, I know you're tired and all, but I'm not your foot rest. Groan... Empress, why have you forsaken me!?


Christmas Vania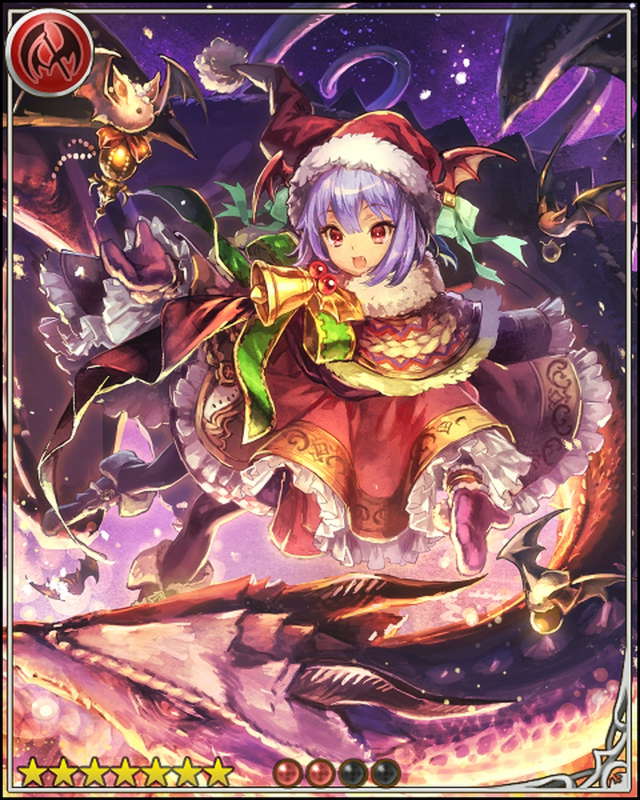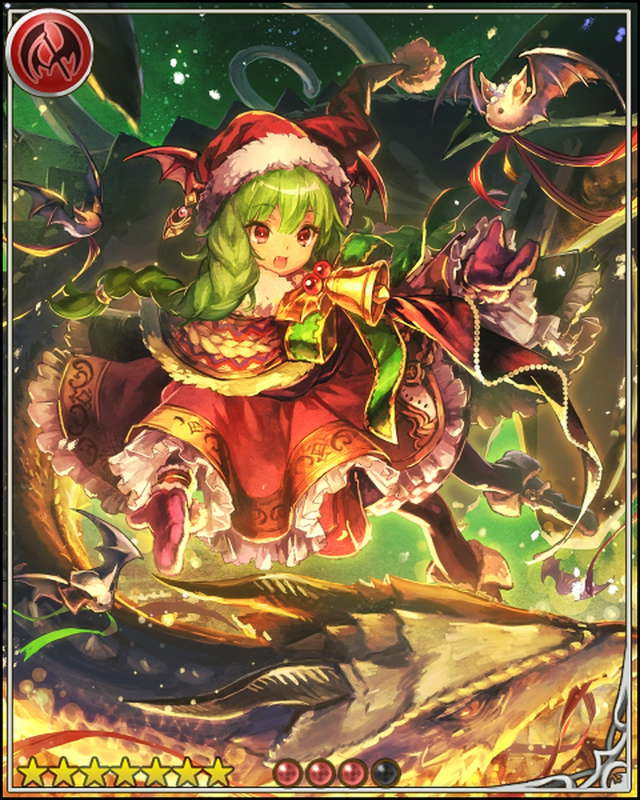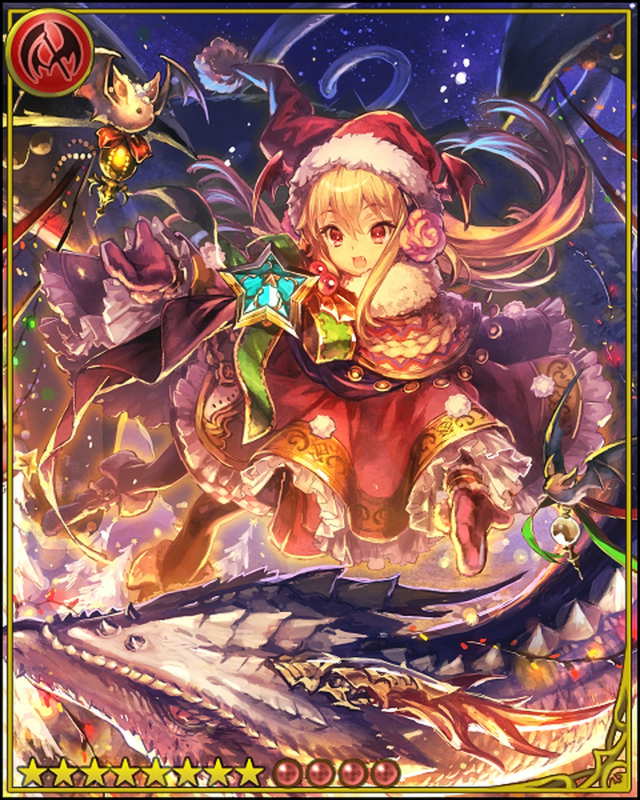 Spinaria

A close friend of Vania,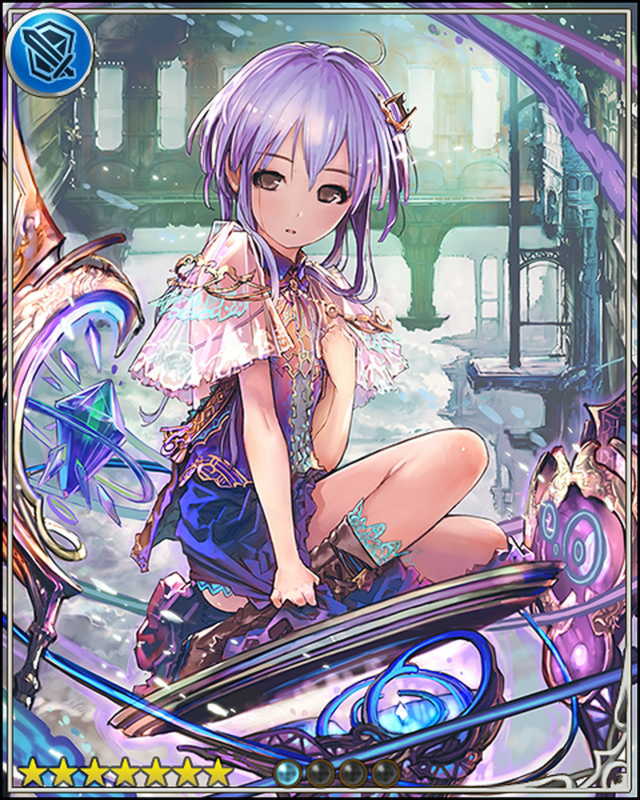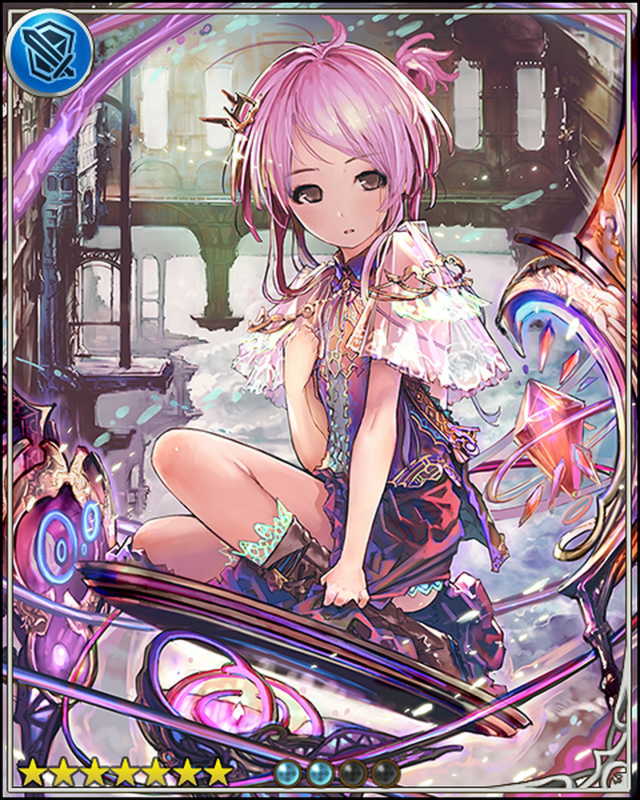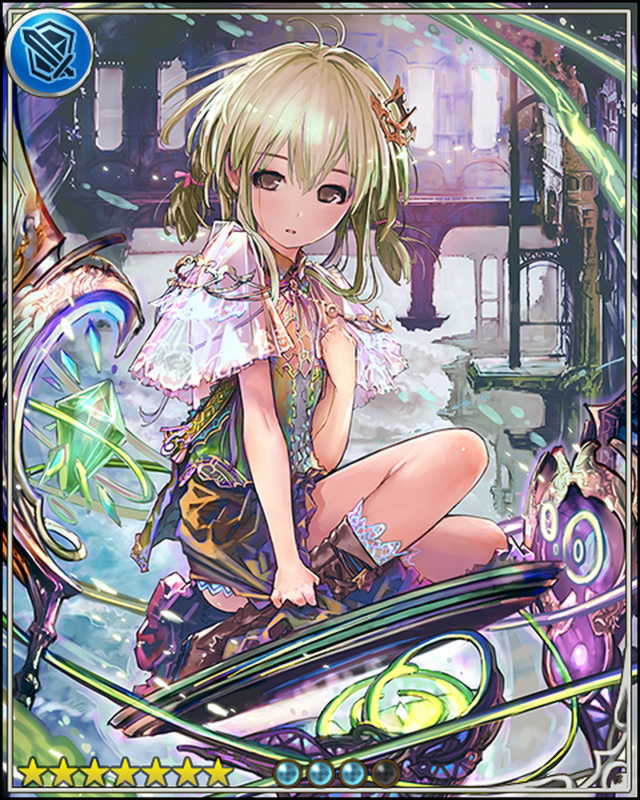 [Unbreakable Bonds] Spinaria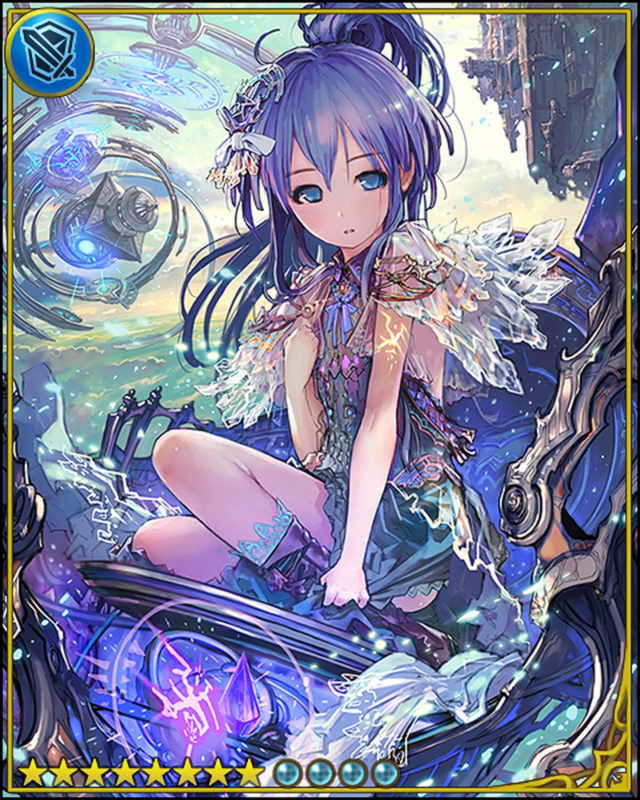 Lore: Hero... would you become my friend as well? Just stay by my side, and fill the hole within my heart. That's all a friend can ask for.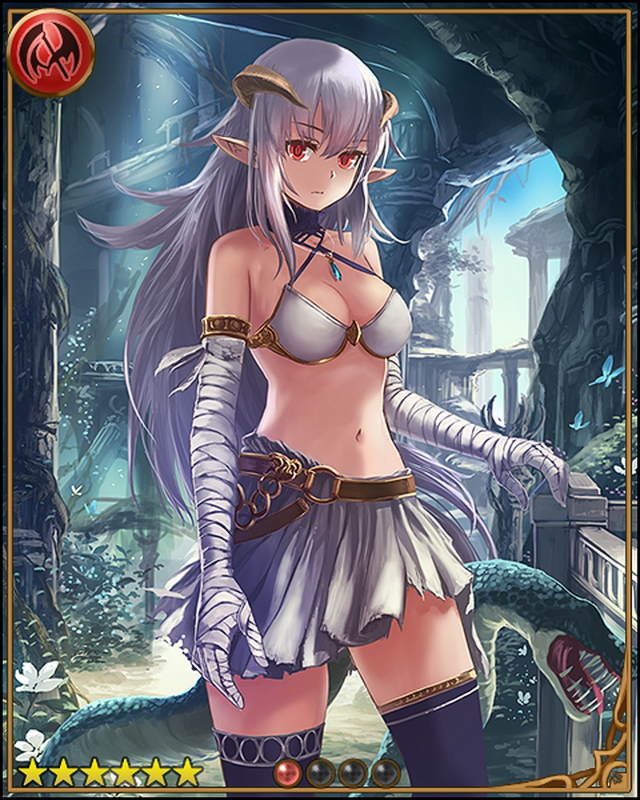 Lore: I am neither man nor beast. This is the result of the experimentations that I have endured. Was the extension of their lifeblood worth this result?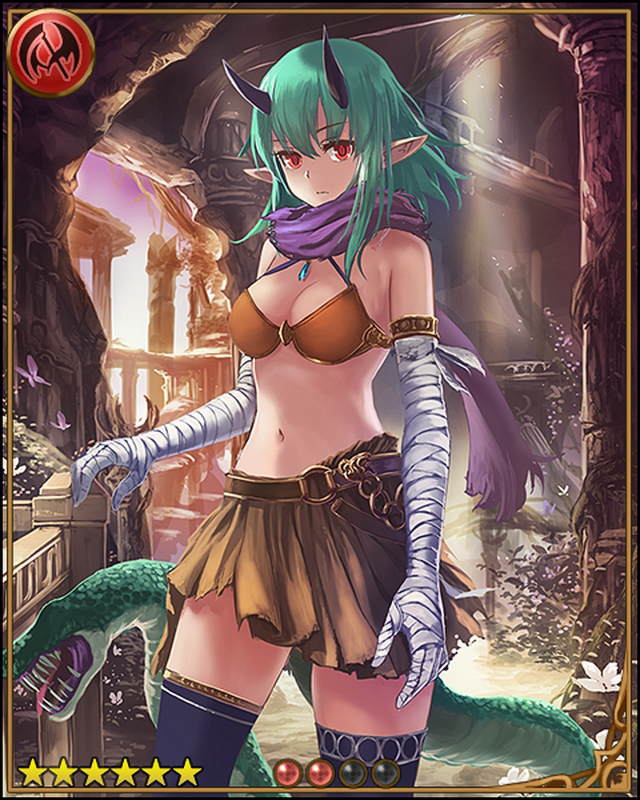 Lore: The beast within these arms howls for its freedom. Kill and take what's rightfully yours, it says. This necklace is the only thing keeping me sane. This present that I got from that kind-hearted girl...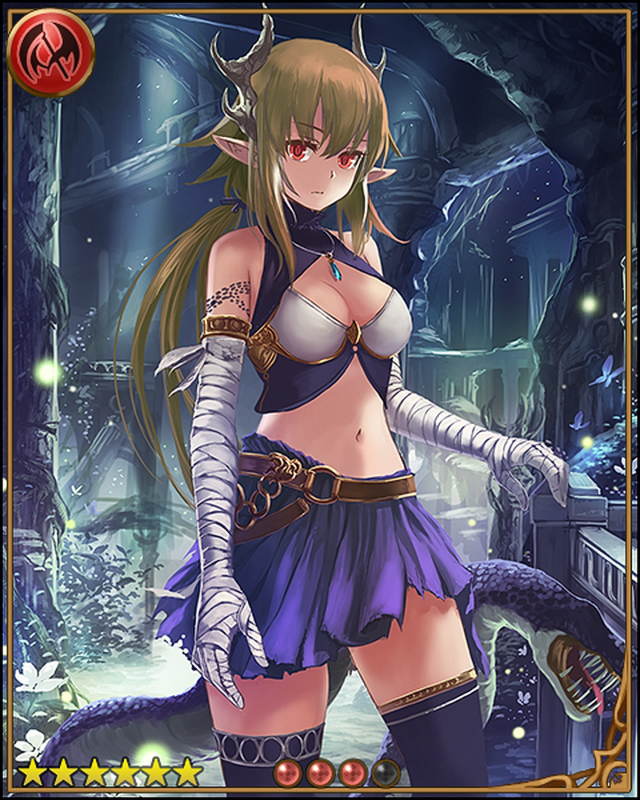 Lore: Spinaria created this necklace for me, saying that it reminded her of my beauty. To her, it may have been just another gift, but to me, it's absolutely priceless.

[Guardian Matron] Safira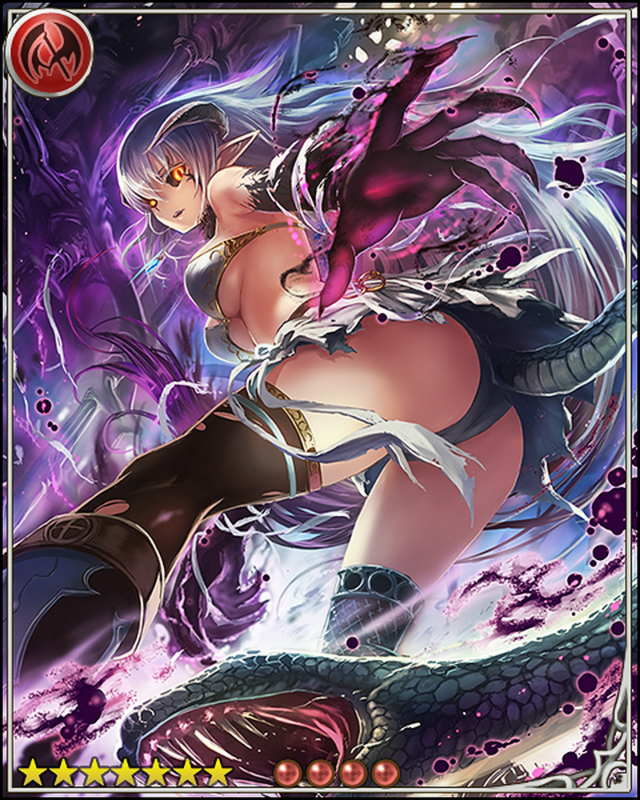 Lore: To protect Spinaria, I will descend to the deepest depths of depravity. This bestial power... if it can protect her, I am willing to let it stain the fabric of my being.

Lone Beast Safira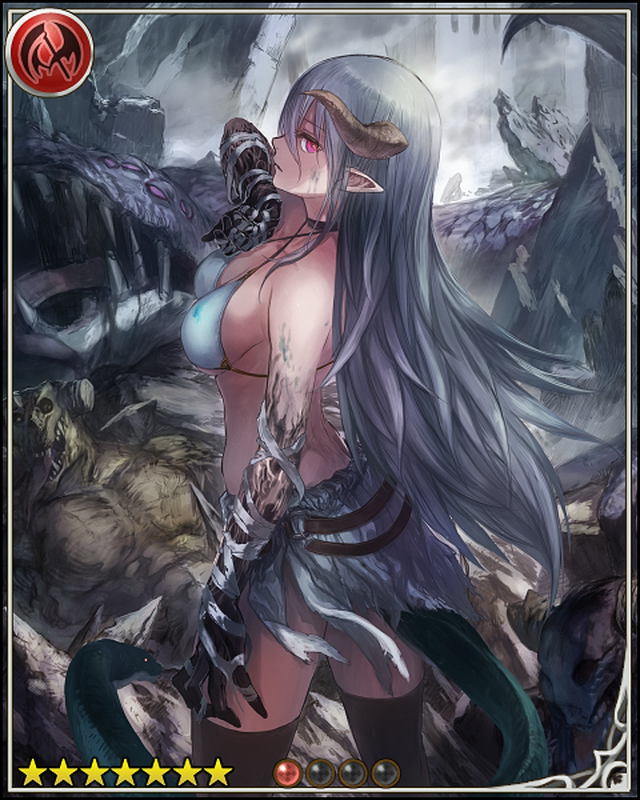 Lore: Constructed body, constructed life. A pointless existence... never to become human or beast, I can only howl at the inconsolable void... a hideous, hollow monster.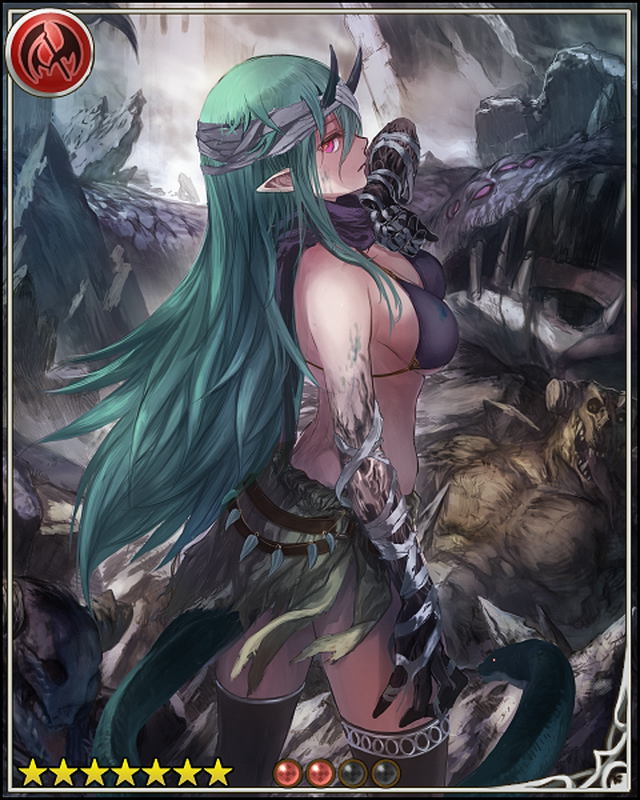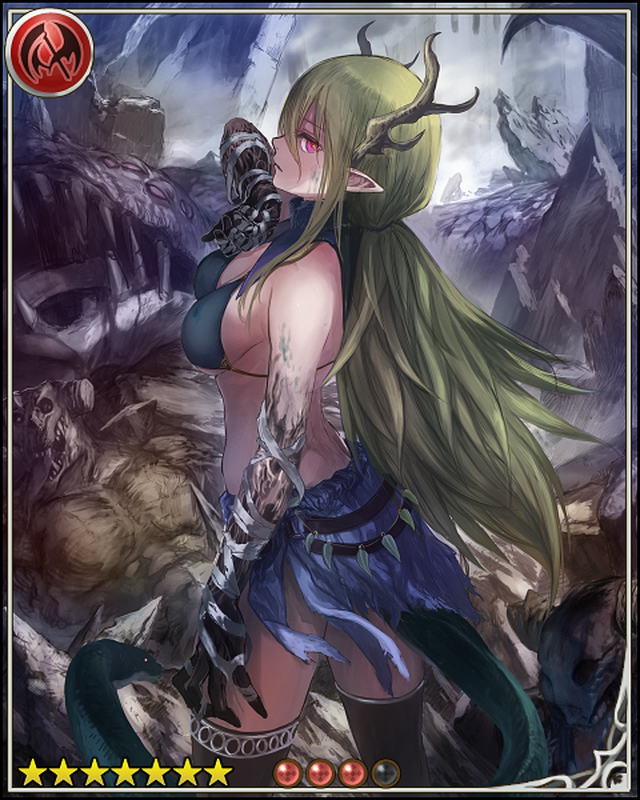 [On My Own] Lone Beast Safira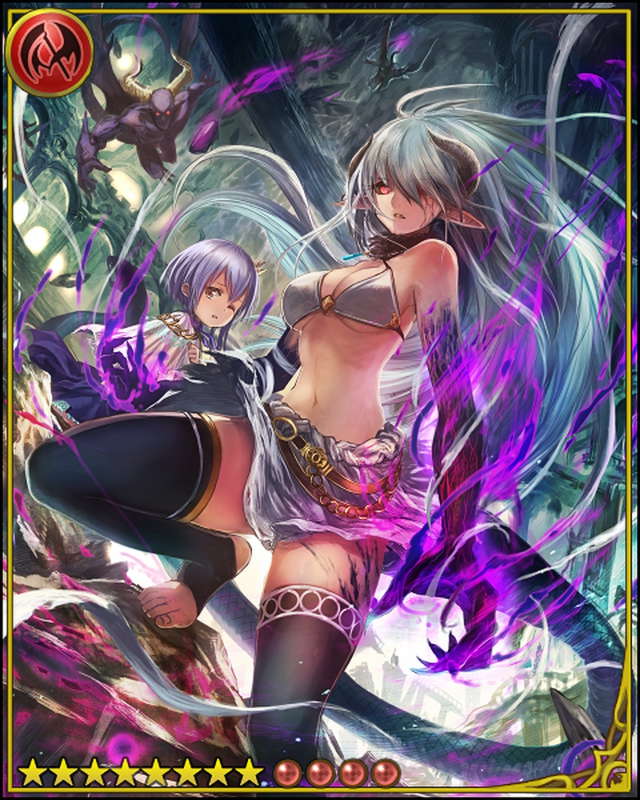 Cerberus


Lore: You're not allowed in hell. Woof! Woof! I won't let you through this gate! Woof! Woof! You can't pass! Come back again when you're dead, ok?







Lore: That guy's getting away! Woof! Woof! I won't allow anyone to escape hell. Woof! Woof! Now, get back in hell like a good stiff!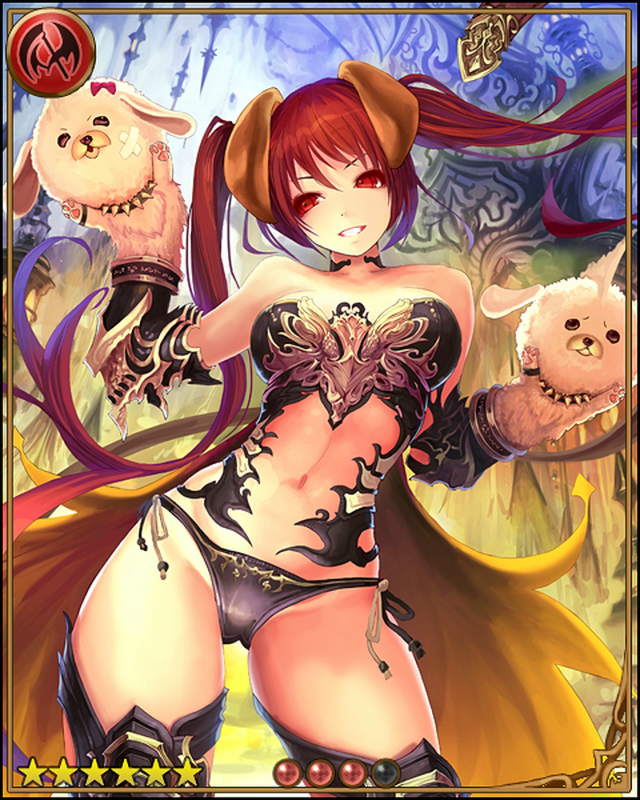 Lore: That guy's alive! Woof! Woof! Hell is the realm of the dead, so the living can't pass through here. Woof! Woof! You don't want to get hurt, do you?




[Tricepticanus Magica] Cerberus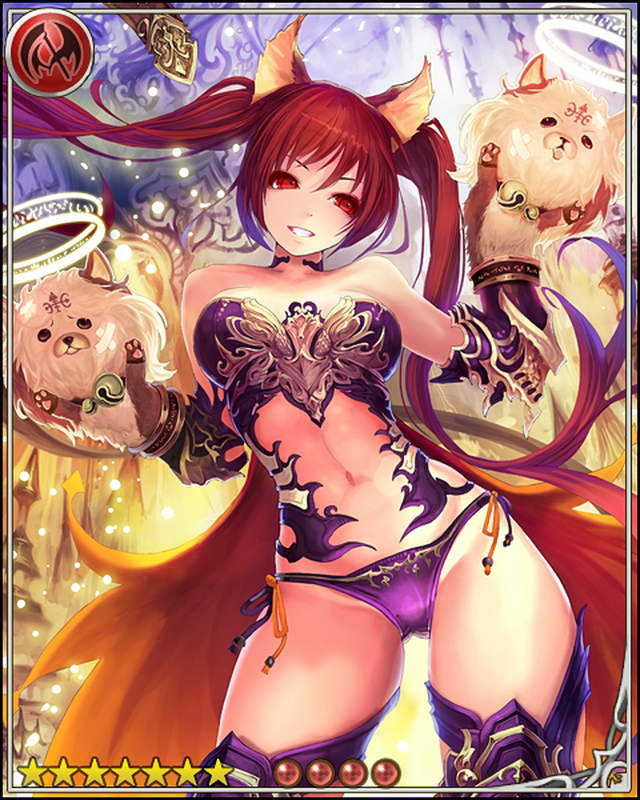 Lore: Damn it! Can you believe it? Woof! Woof! He's dragged her down here from above. Woof! Woof! I won't allow it, no matter how pretty she is!


Cerberus Hellwarden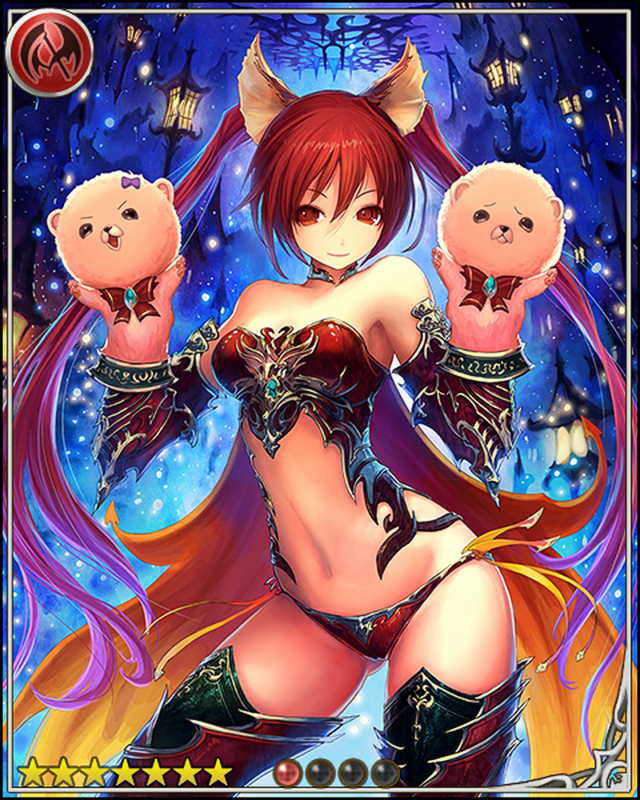 Lore: "We're being summoned, ruff!" "By who, ruff?!" "Who cares, ruff? We get to go for a walk outside for the first time in forever!"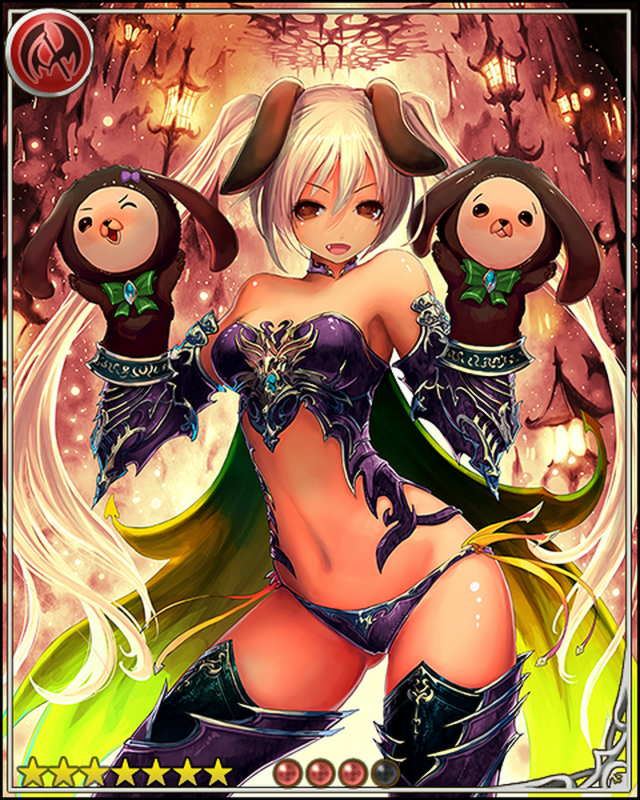 [Demon Mastiff] Cerberus Hellwarden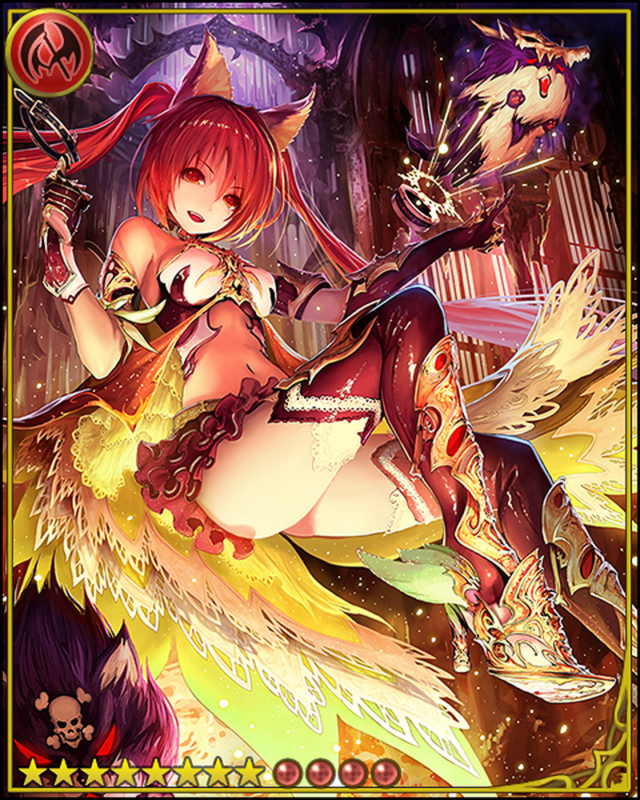 Young Cerberus(Not from translation)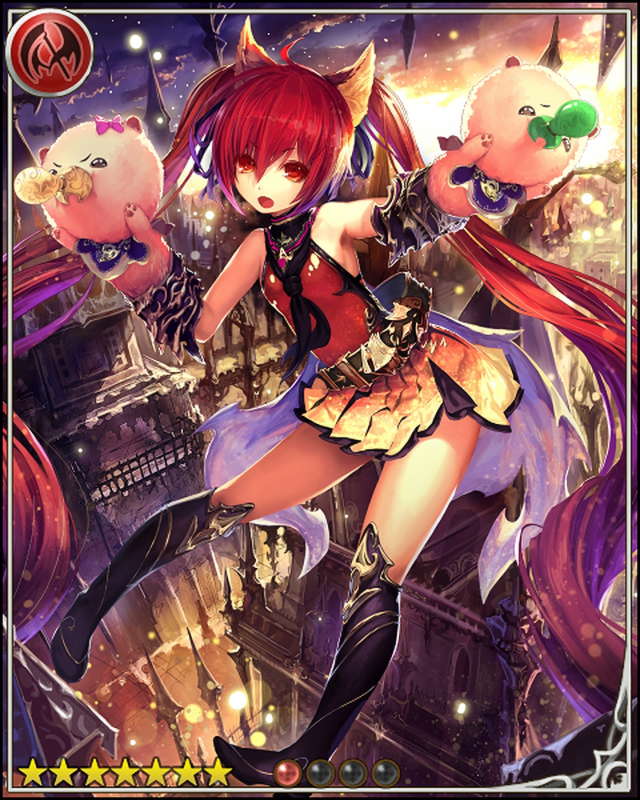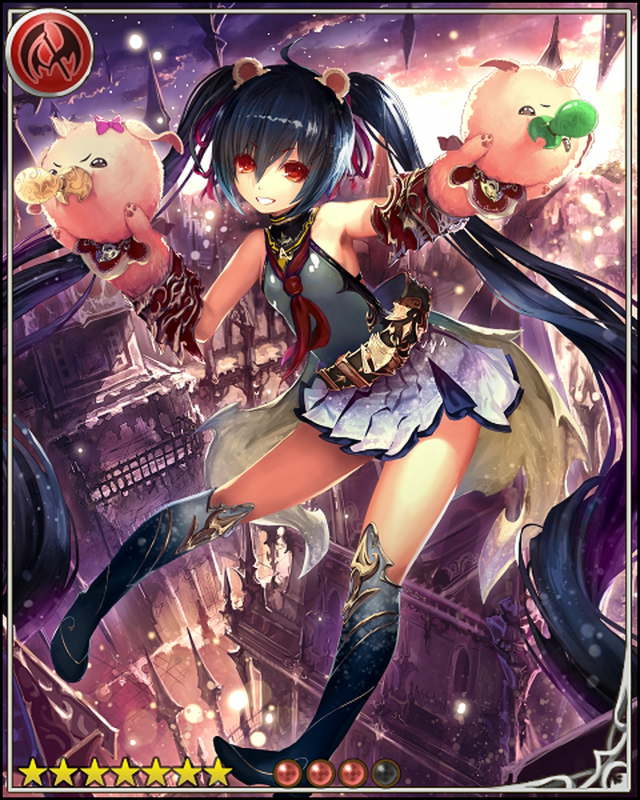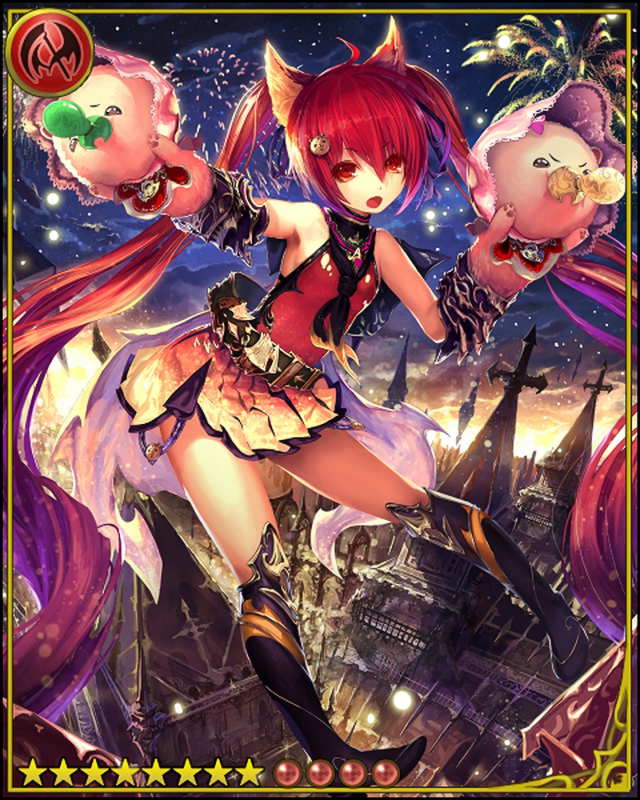 Valentine Cerberus(Released during Valentine's day)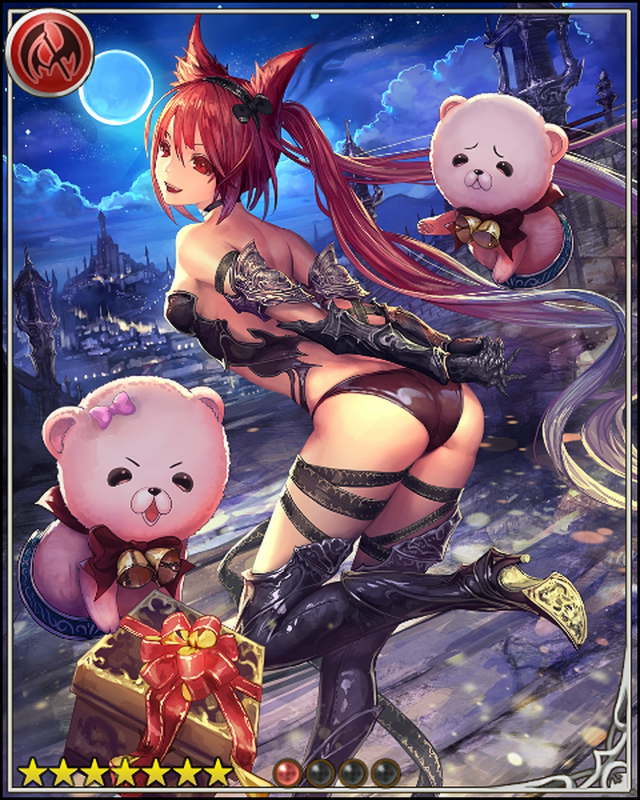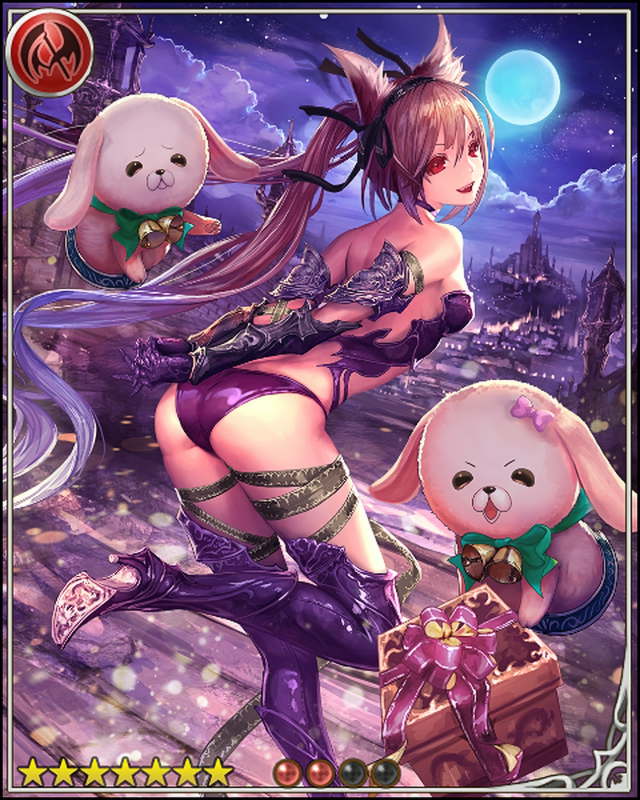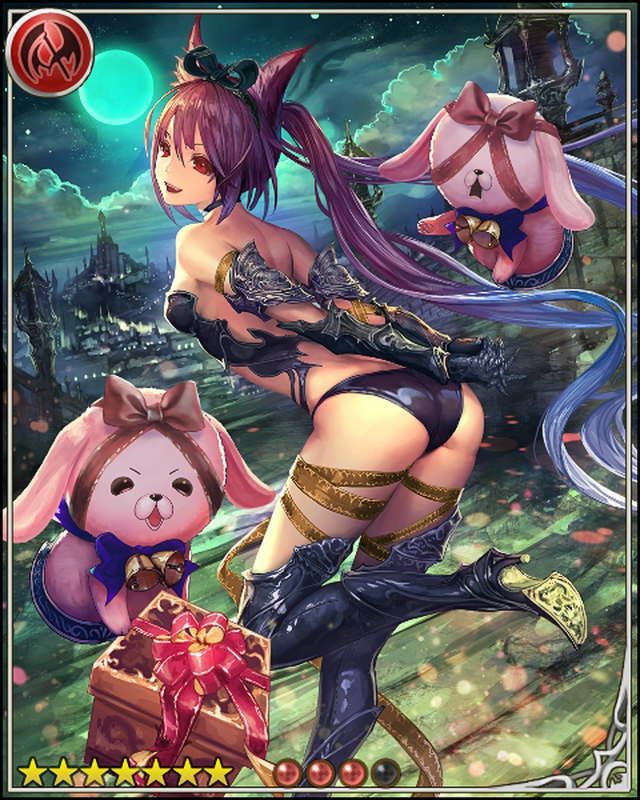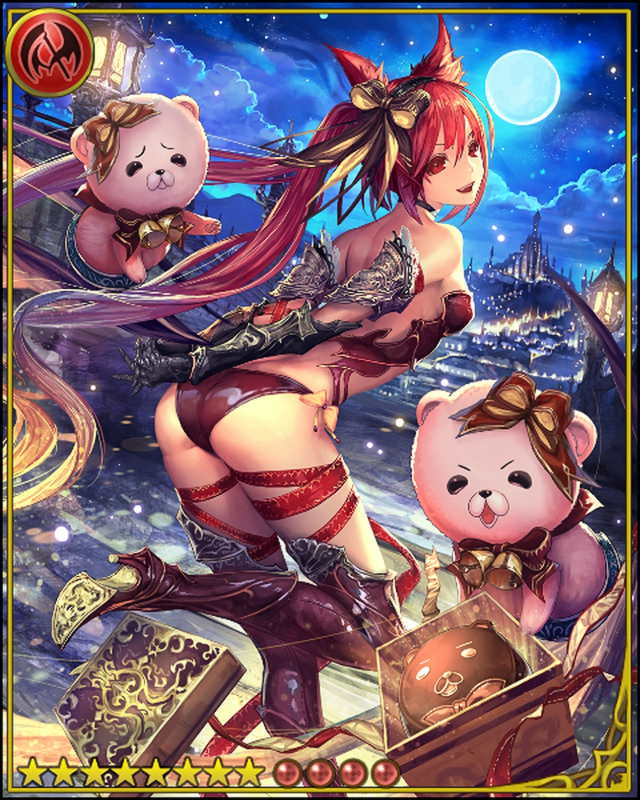 Summertime Cerberus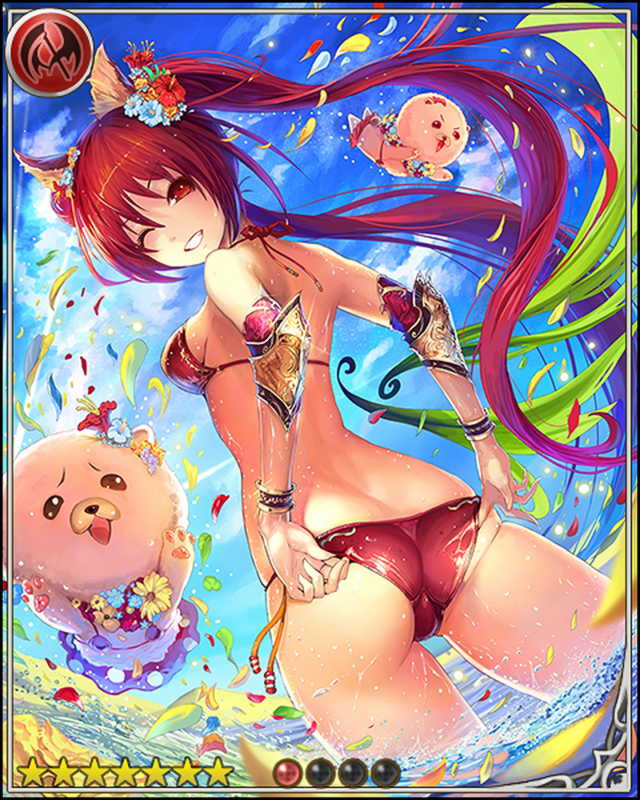 Lore: The ocean breeze... The soothing waves... Everything is perfect... woof. Just thinking about having to return to the underworld... what a dog-downer. Oh well. Time to live in the moment and have a blast.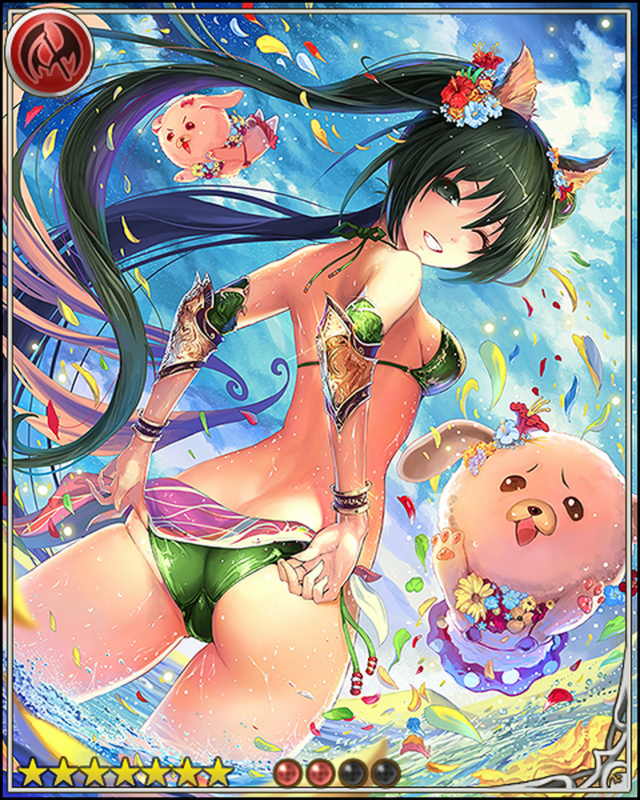 Lore: Woof woof! I knew I should have applied some sunscreen. Getting baked is not my idea of having fun. Guess the ocean's right next door, so a dip would solve everything. Woof?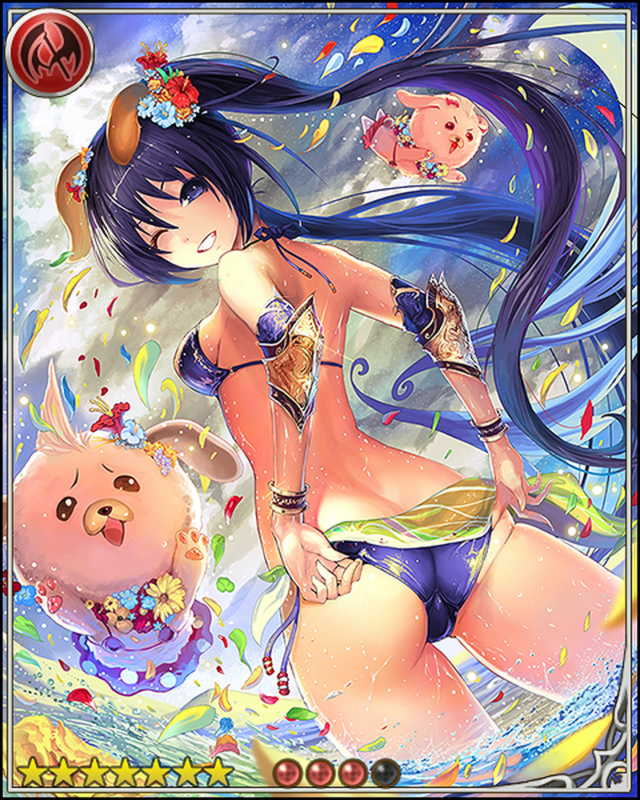 Lore: Woof! Time to go for a swim! Can't really go swimming in the underworld, so we gotta paddle like crazy while we can, woof. Let's enjoy it while things last. Woof.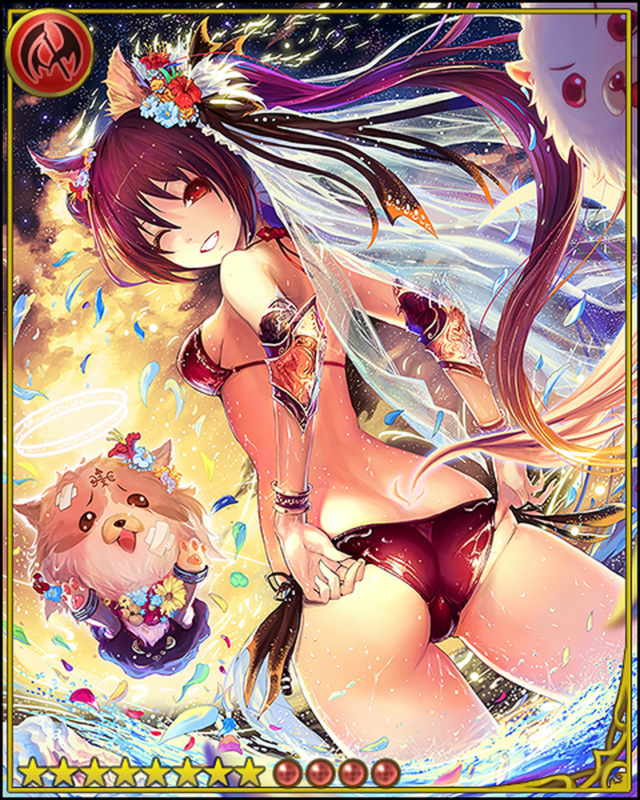 Lore: Woof!? You can swim too! Wooferful! This vacation was dogtastic. The surface world is a real canine paradise!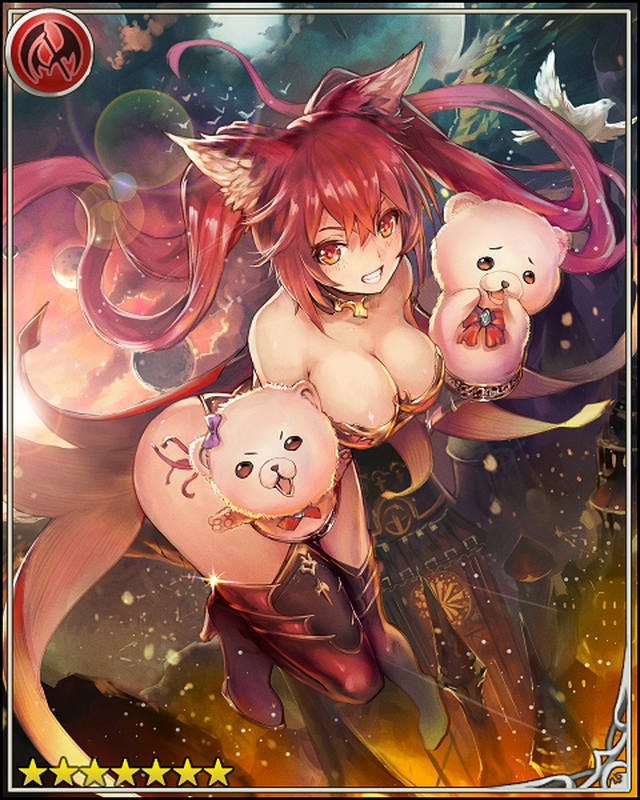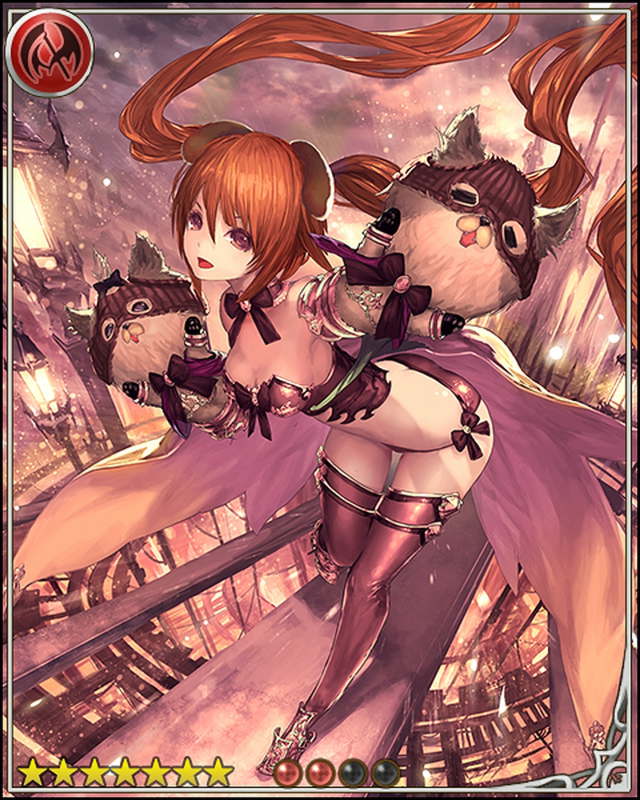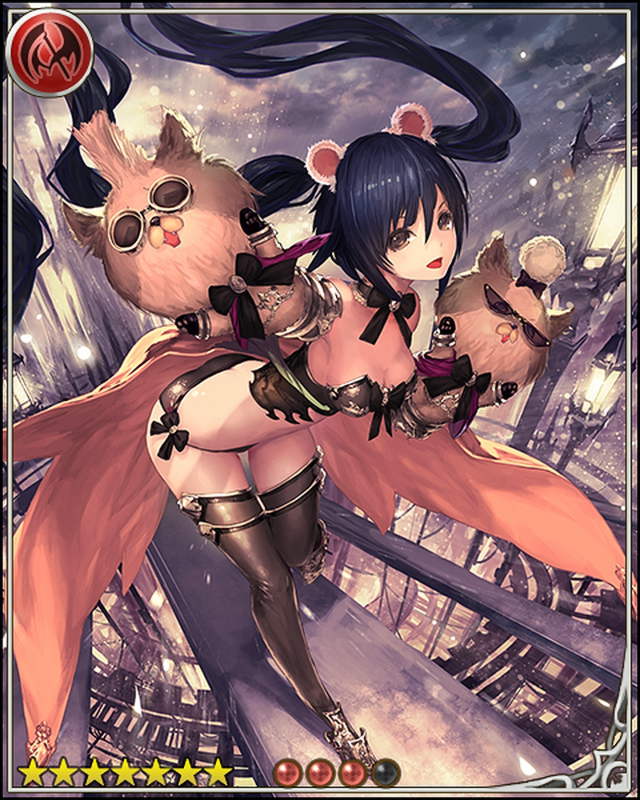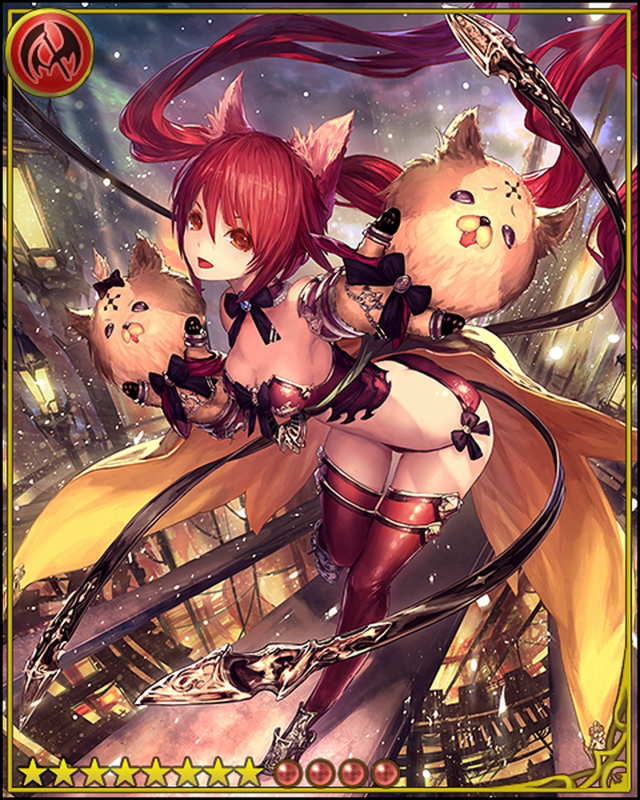 Medusa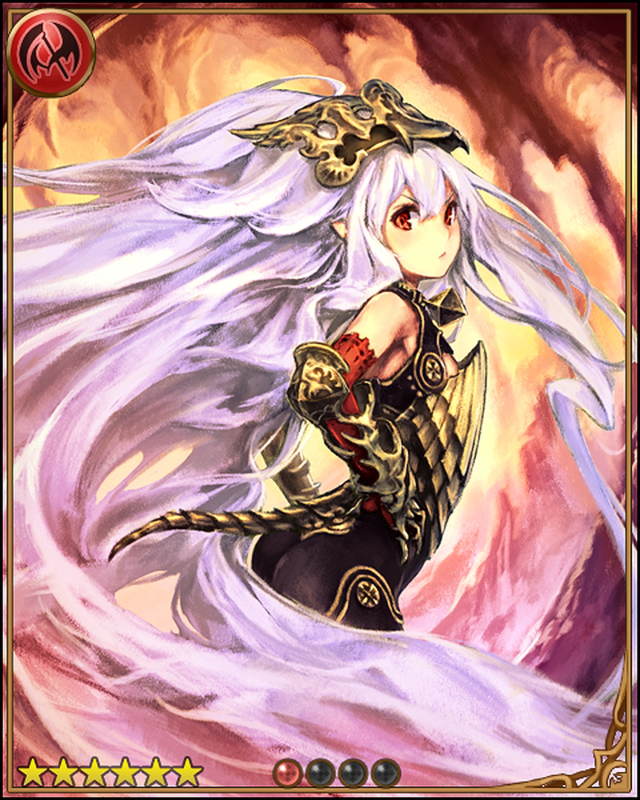 Lore: Look at my beautiful, flowing hair! That haughty Athena is nothing compared to me! Have a problem?! I'll turn you into stone!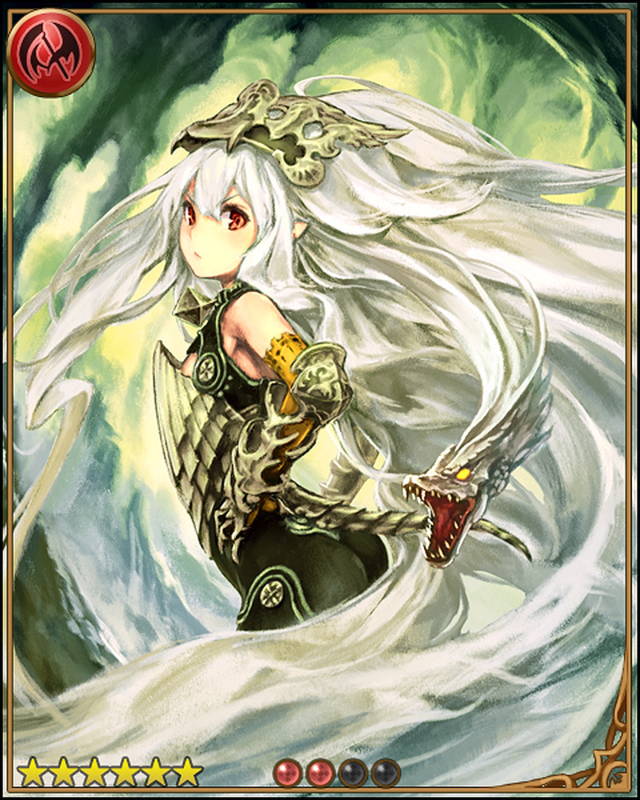 Lore: That nasty goddess Athena has no understanding of true beauty. I shall turn all of her followers who dare gaze upon me into stone!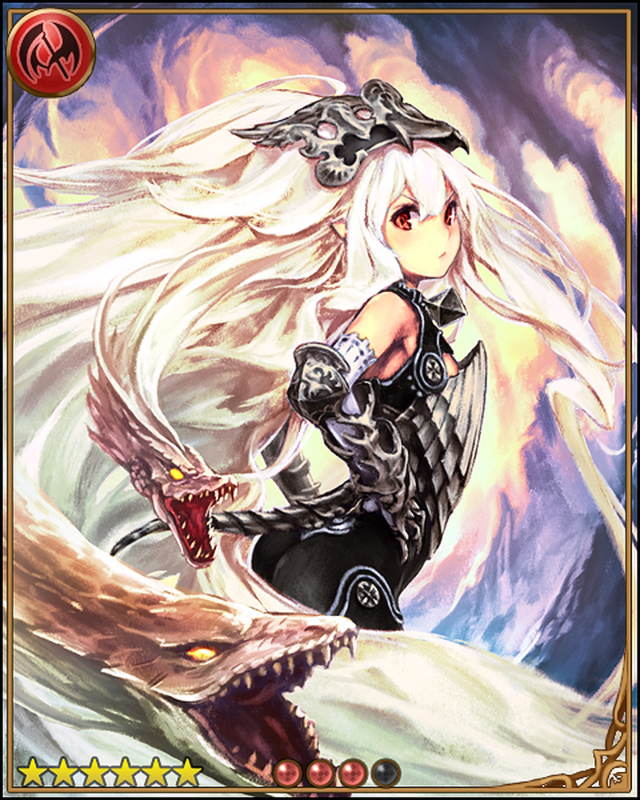 Lore: Don't think you can defile my sisters and live to tell the tale! Glance upon me just once and you'll be petrified instantly. Crying won't help!

[Lady Snake Eyes] Medusa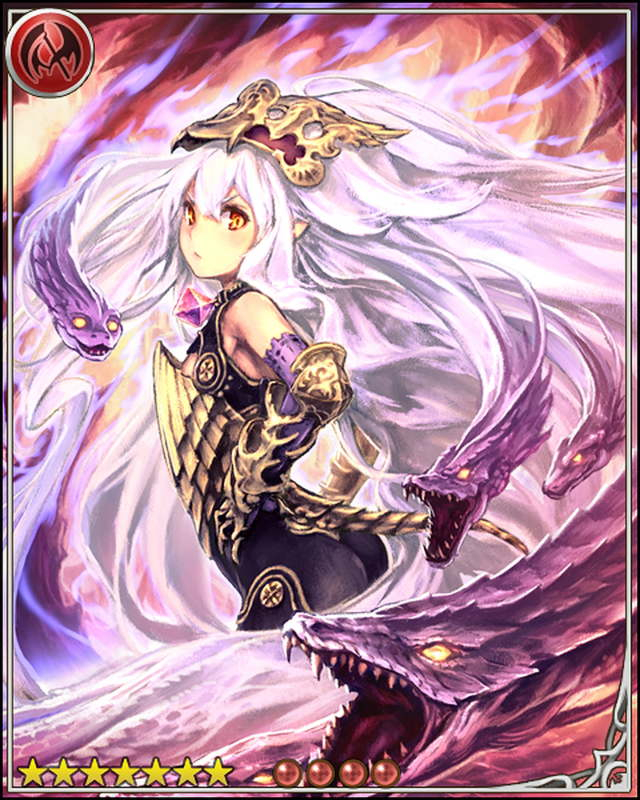 Lore: Gnash to death all those who oppose me, my sweet, sweet serpents! Those bitter fools who escaped my Evil Eye--get every single one of them!


Venomous Medusa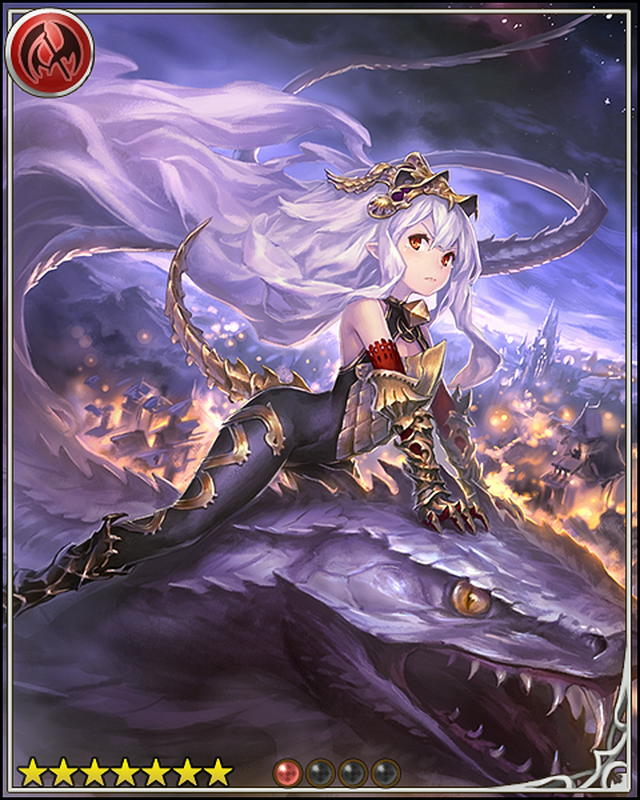 Lore: There's nothing like a midnight flight in the heat of summer. Look at all those poor suckers sweating down there in the streets below!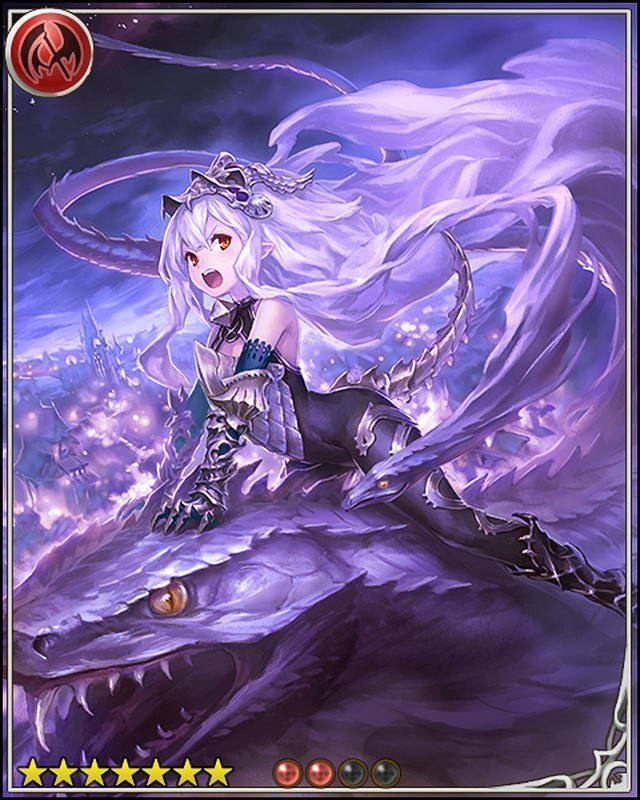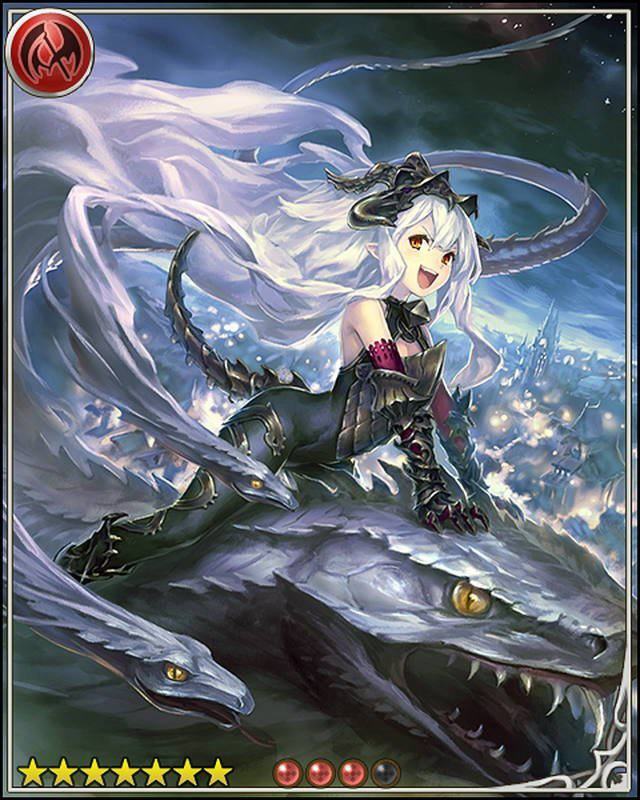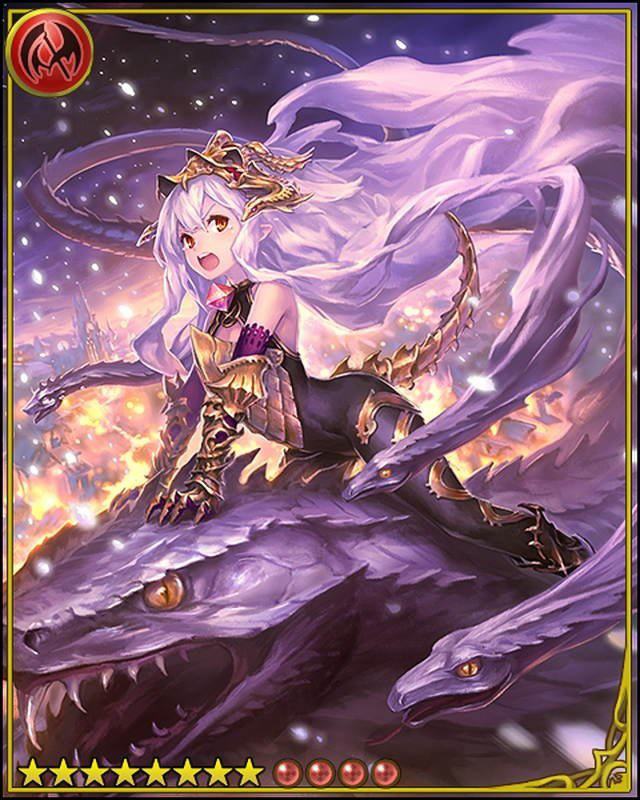 Serpentrider Medusa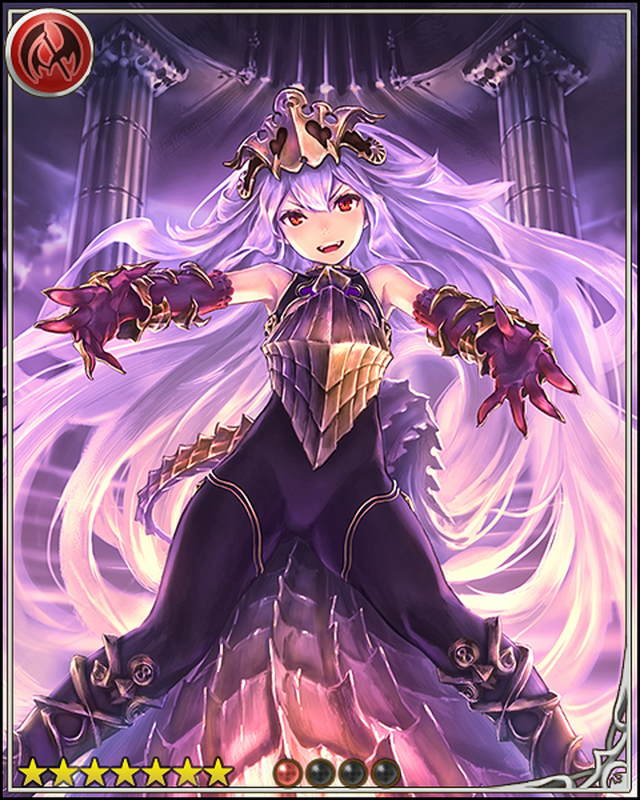 Lore: Feel the frenzy of the serpent! It's a sign from the heavens. My strength and beauty are a divine fit for this moment.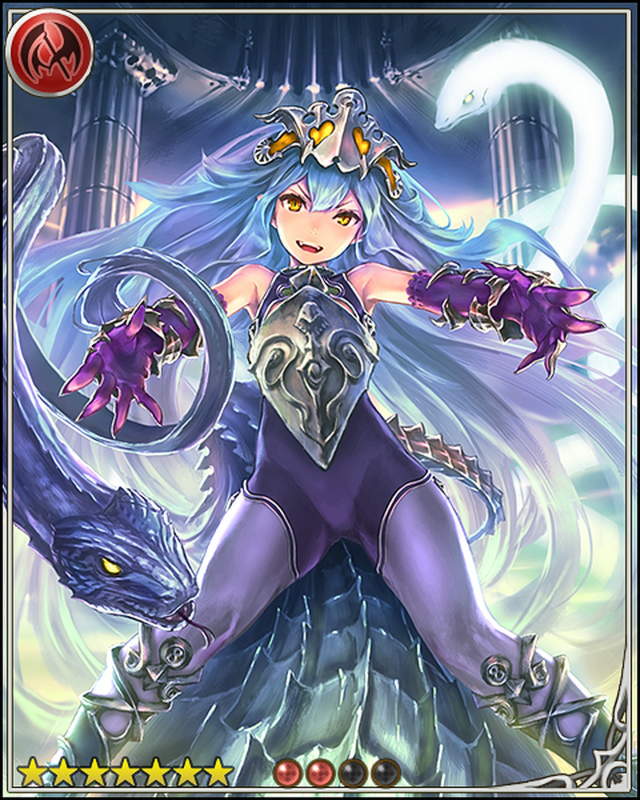 Lore: Look here! My beloved snakes have begun to wake. If anyone tries to harm them, we'll chop them to pieces and gobble them down!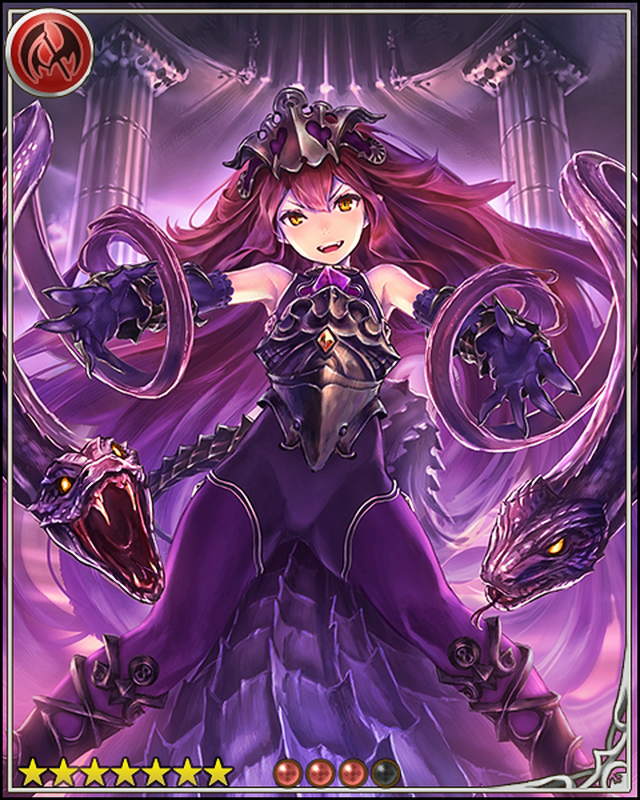 Lore: The cursed blood of the serpent grants you its strength, and the snake eyes guard over you. Accept these gifts with gratitude, human!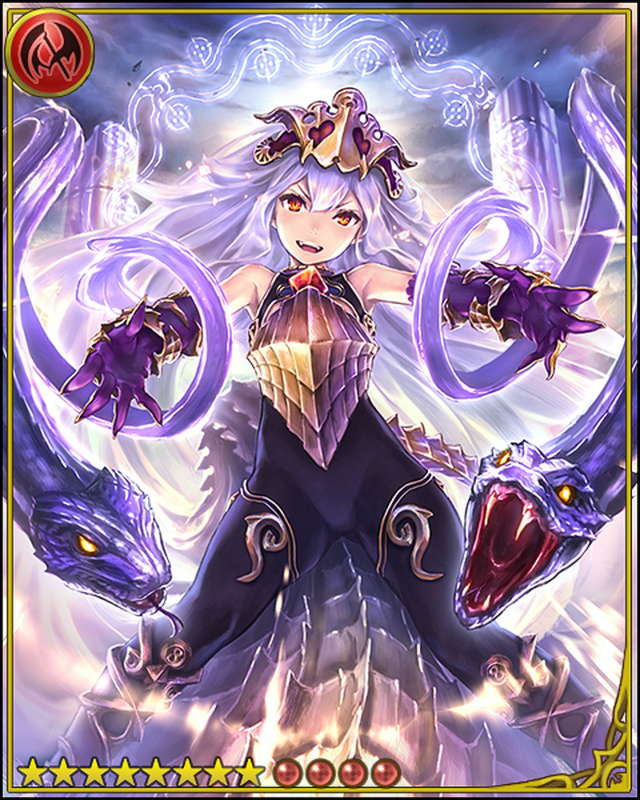 Lore: Can you see the future the stars are leading us to? The hour where my serpentine power rules is nigh. If you want to avoid my wrath, then tremble before me!
Satan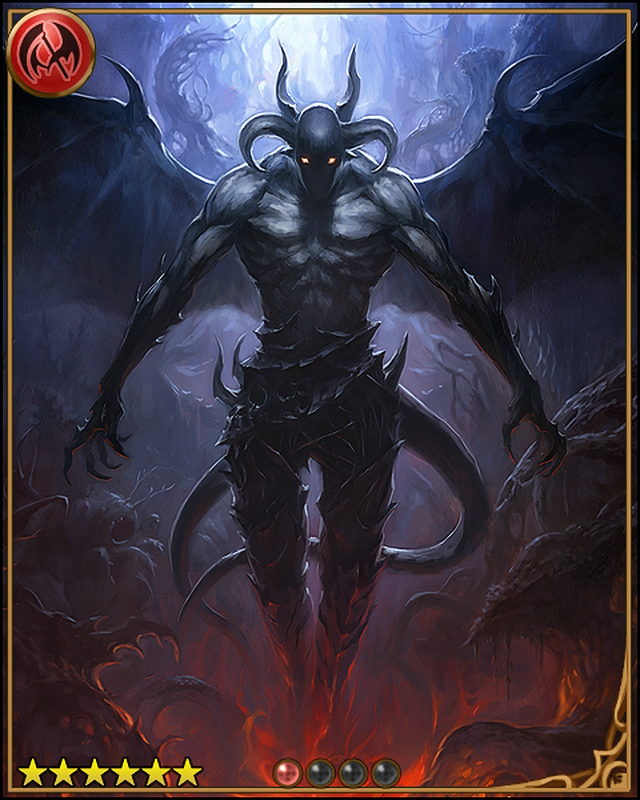 Lore: The angels who fought back were defeated and thrown down to the earth, to be consumed in the fires of hell, but then they were reborn. The ruler of hell then waged a bloody war with all the gods and living creatures.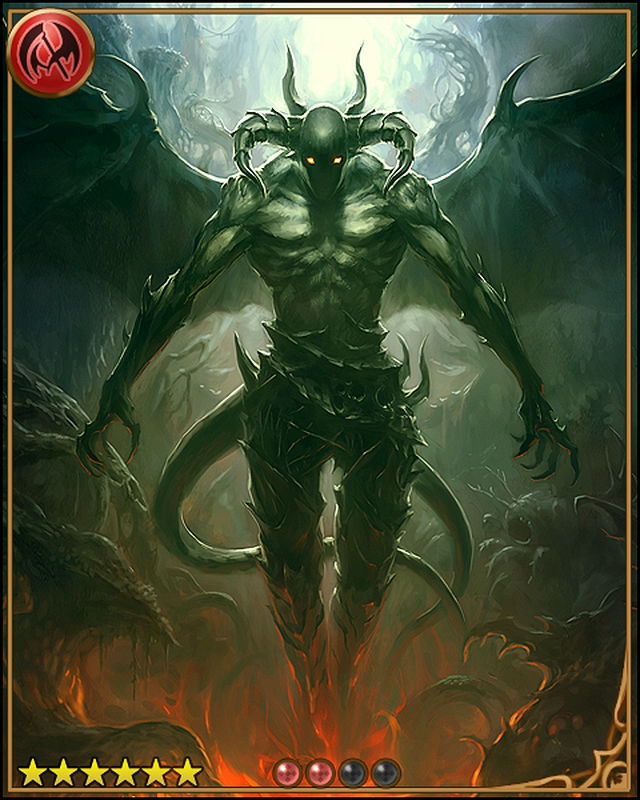 Lore: This ruler of all the demons in hell only sought a world of gray, in which all hope was lost for the gods and earth's creatures. His pitch black wings covered the battlefield...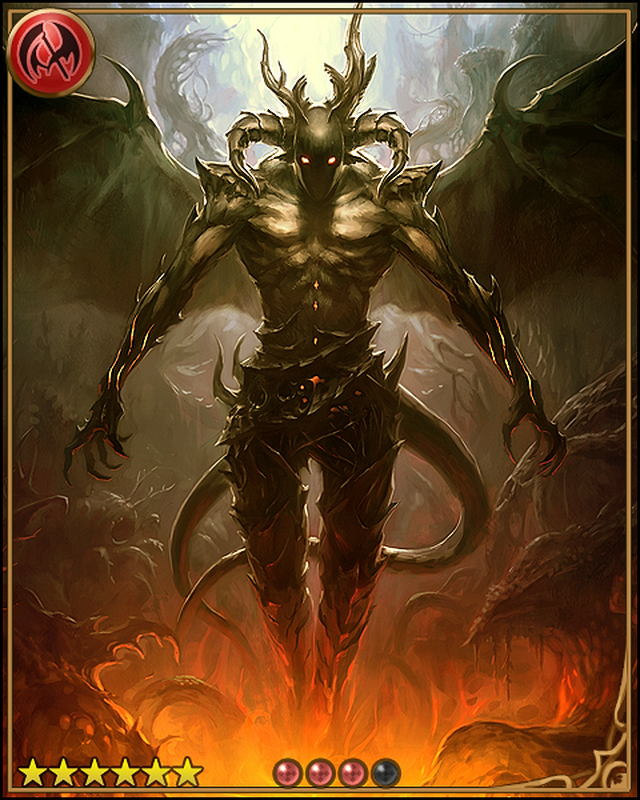 Lore: With the powers of the abyss, the ruler of hell drew forth humankind and taught them the true meaning of depravity and darkness. By twisting the hearts of gods and men, he filled the world with evil and covered every corner of the land in darkness.


[Prince of Darkness] Satan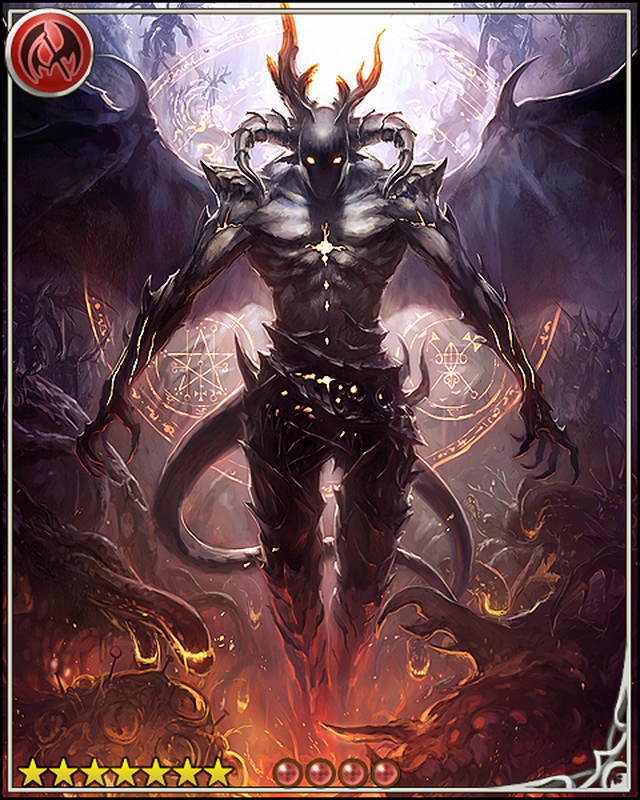 Lore: The troops of darkness gathered by the ruler of hell and rejoiced. The earth was completely buried in a frenzy of chaos and destruction, as the day of the Apocalypse was imminent.


Ice King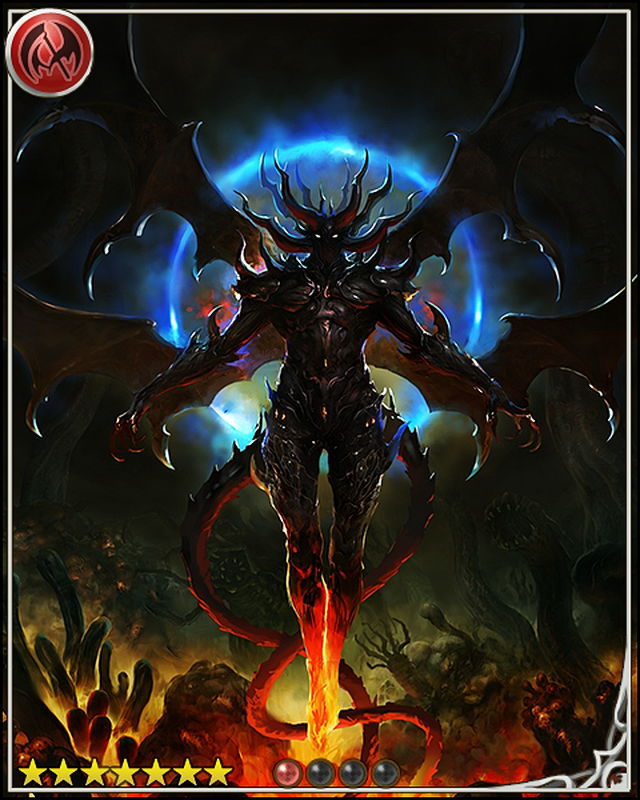 Lore: The world will be encompassed in darkness, as the light of hope is squeezed out and snuffed.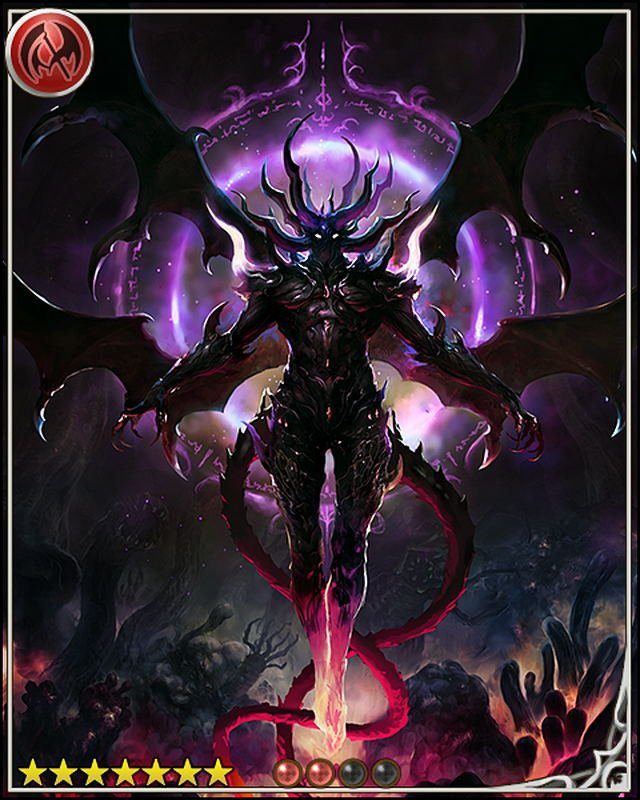 Lore: Ice will spread across the continents, encasing all living things in preservation. A preservation through death.



Lore: None shall escape, for the whole world is at my mercy. A new Ice Age comes—and with it the end of mankind's history.

[Satan] Ice King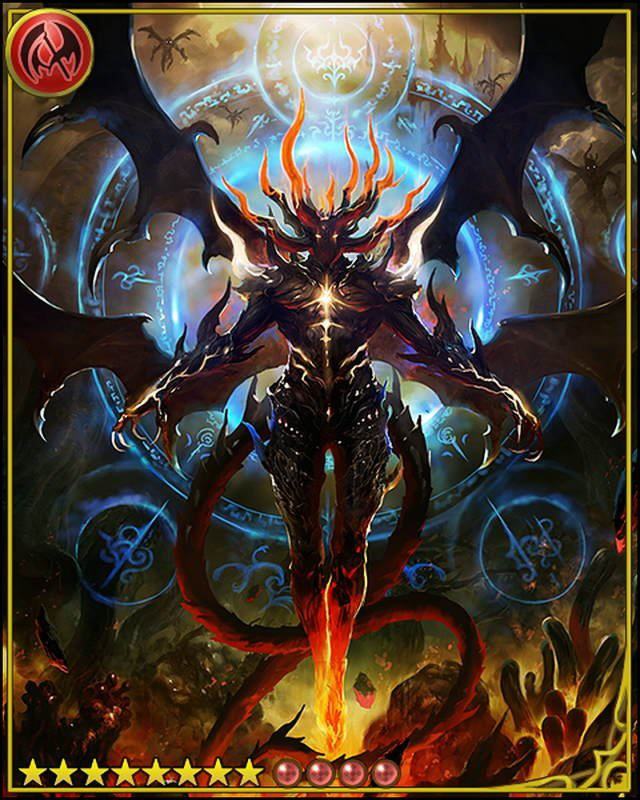 Lore: You cannot stop me—you lack in both power and conviction. The cold is my birthright. None shall prevent the inevitable from coming to pass.


Dark Angel Olivia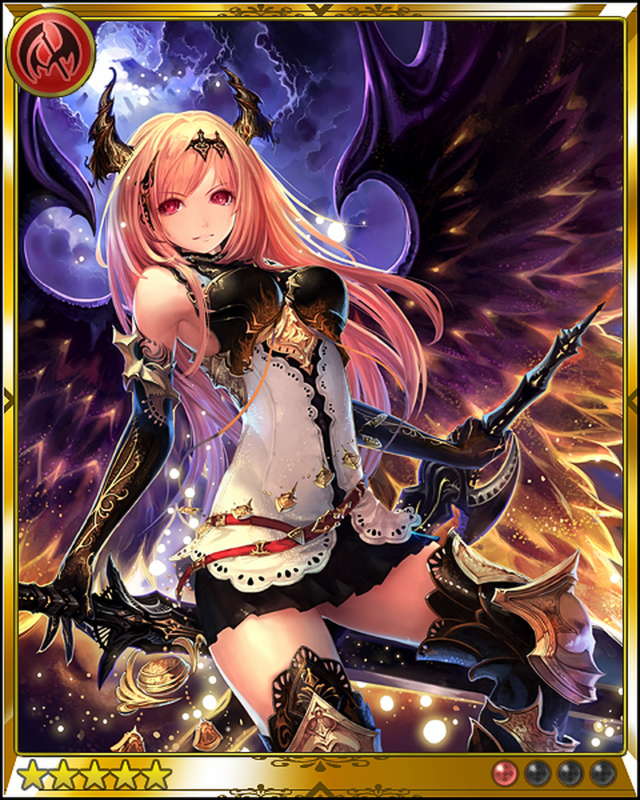 Lore: Let us welcome our new brethren as they swoop down upon this world of chaos.... Our clan's attack upon God is riding on the success of your battle!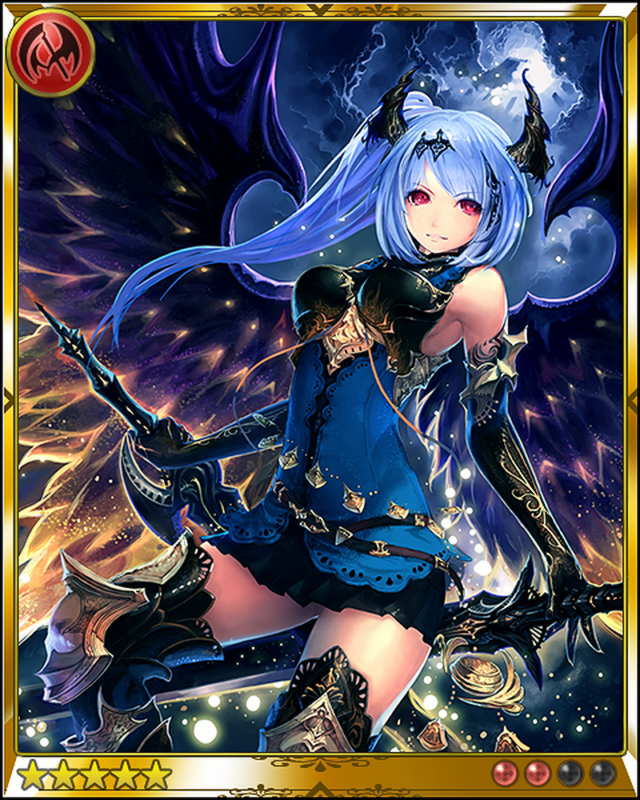 Lore: The strength and valor of those who cooperate to reach my new world order will be not go unnoticed... Any demons who abandon their pride and our mission will be crushed with my own two hands!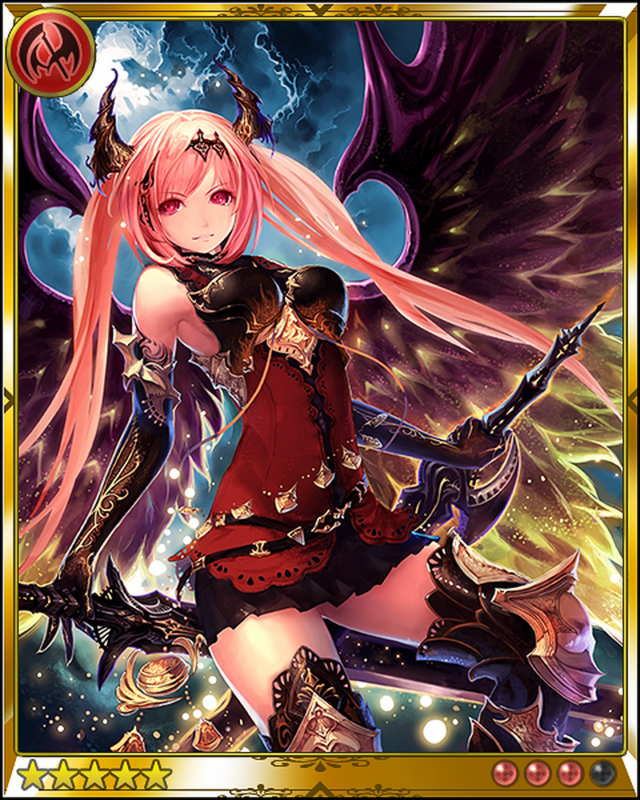 Lore: My brethren who spend every waking hour fighting for our future... Let us enslave the foolish humans and create a new world!


[Disgraced Seraph] Dark Angel Olivia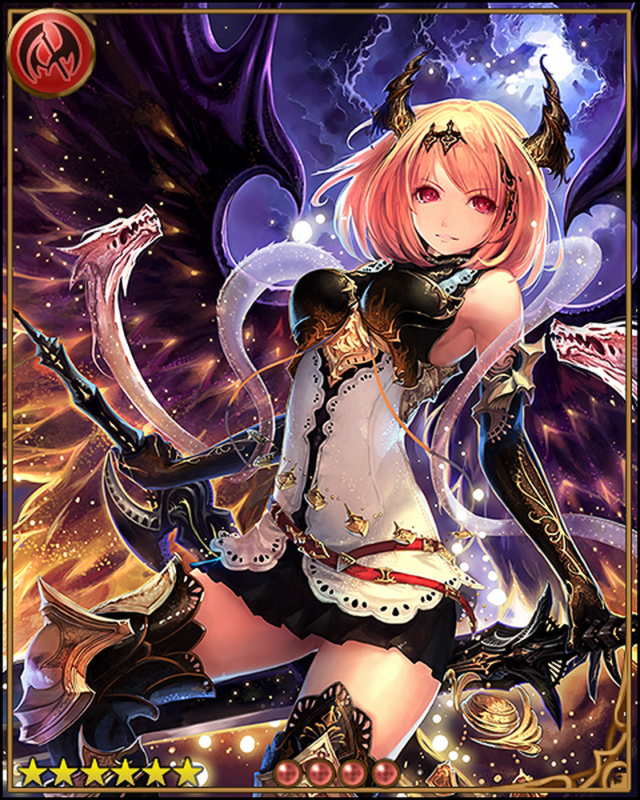 Lore: My new brethren who live in combat... Now is the time to finish this battle and head out over the horizon to establish our new world order!


Summertime Olivia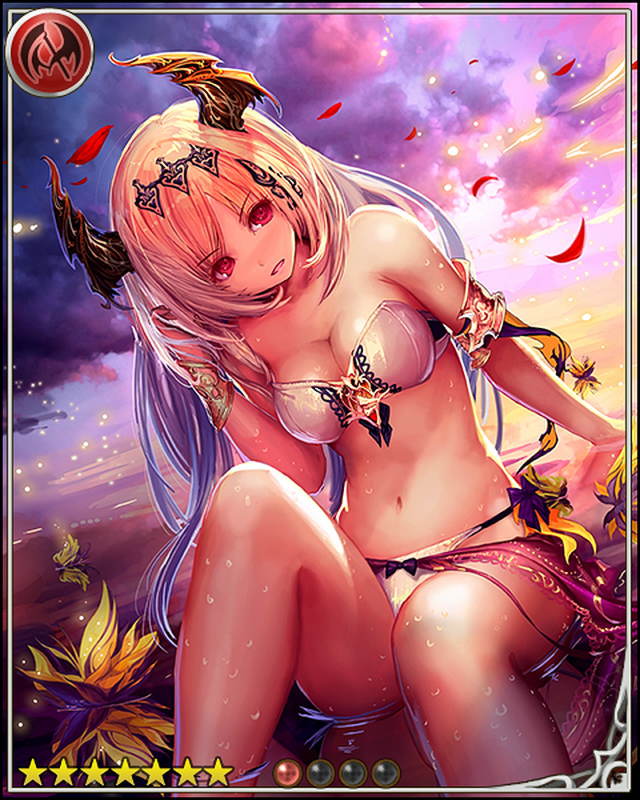 Lore: If you want to create a new world, you must first give your body and soul to the summer inferno. Praise be to idleness, brethren!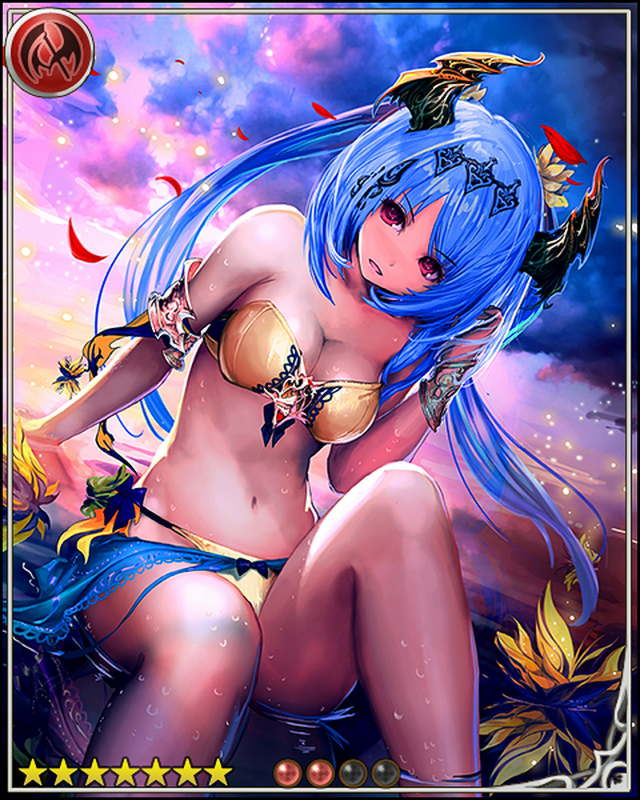 Lore: Take a look at the ocean sprawling before you. It does not strive, but yet it reigns the world. This is the reflection of our future, brethren!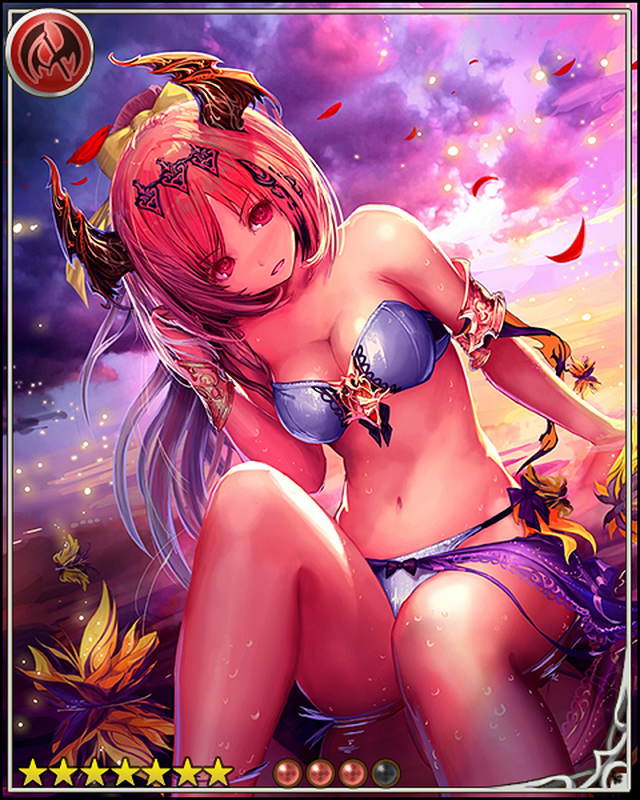 Lore: The flames of war are the falling petals of a withering red flower. They are the sparks of life soaring against a darkling night sky... beautiful but fleeting. If we choose to battle, the sea will not join us, brethren!


[Dark Sun] Summertime Olivia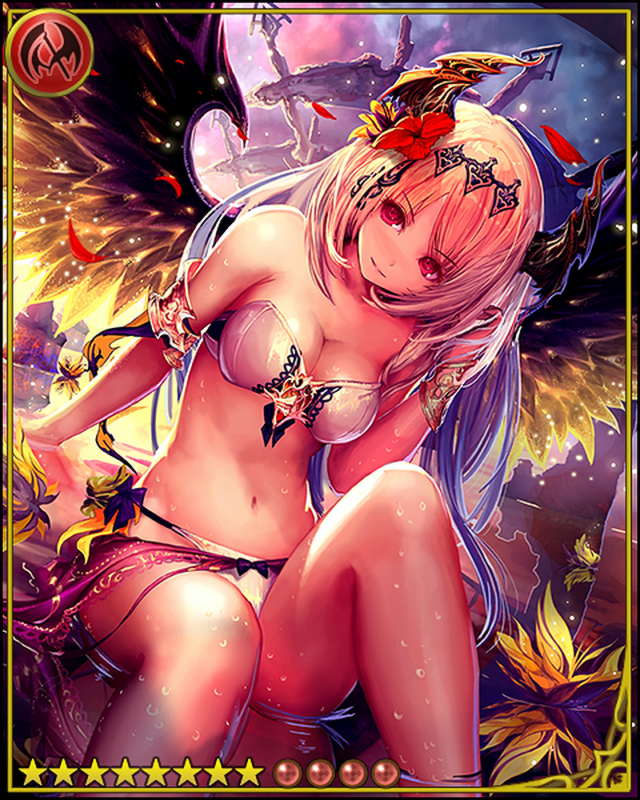 Lore: Our respite here will soon end if we answer the battlefield's call. But when we walk these gorgeous shores once more, they and all the world will be ours!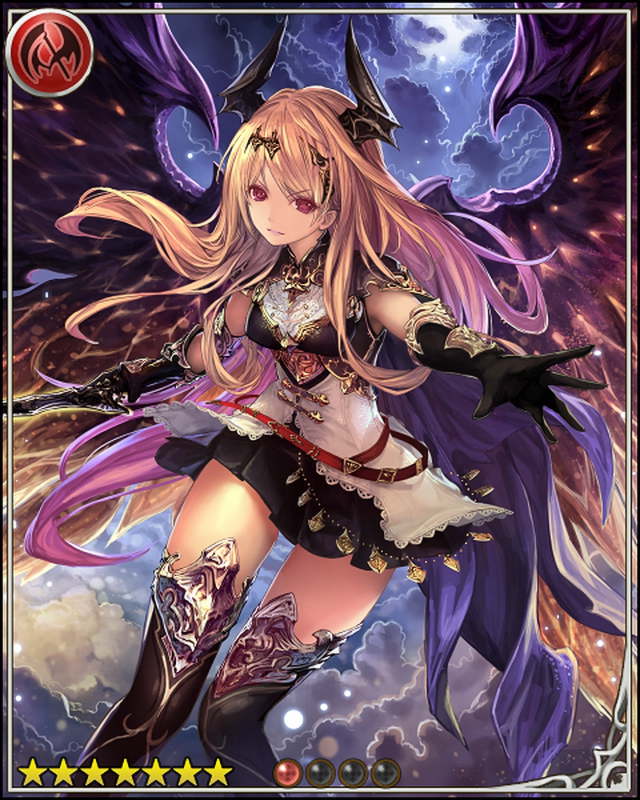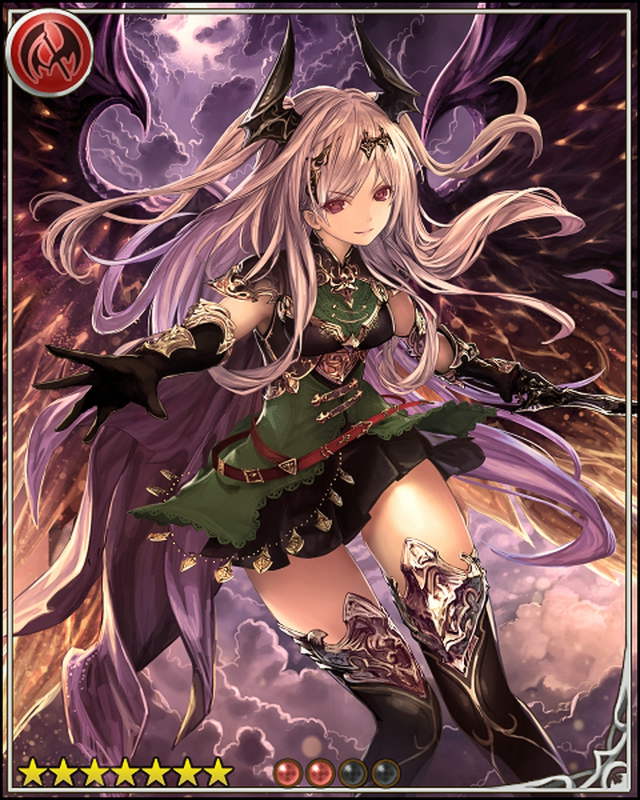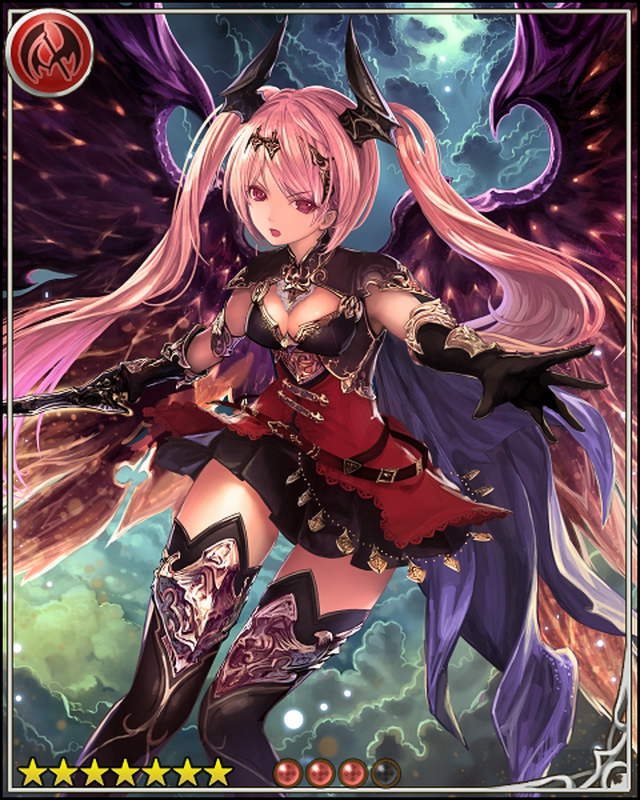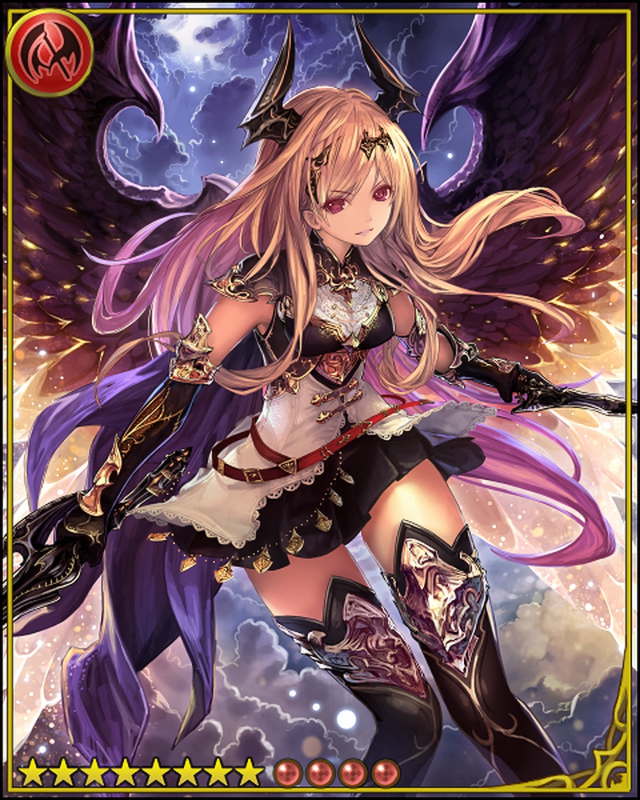 New World Olivia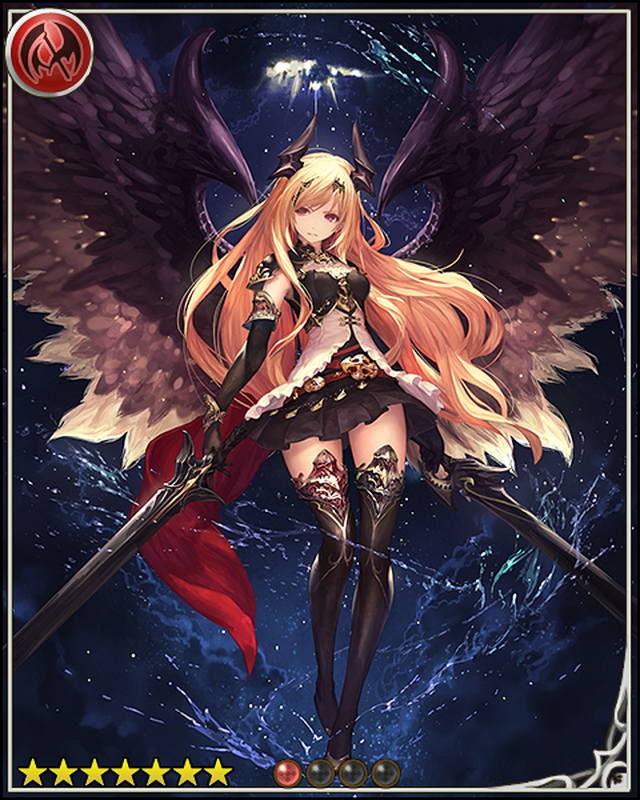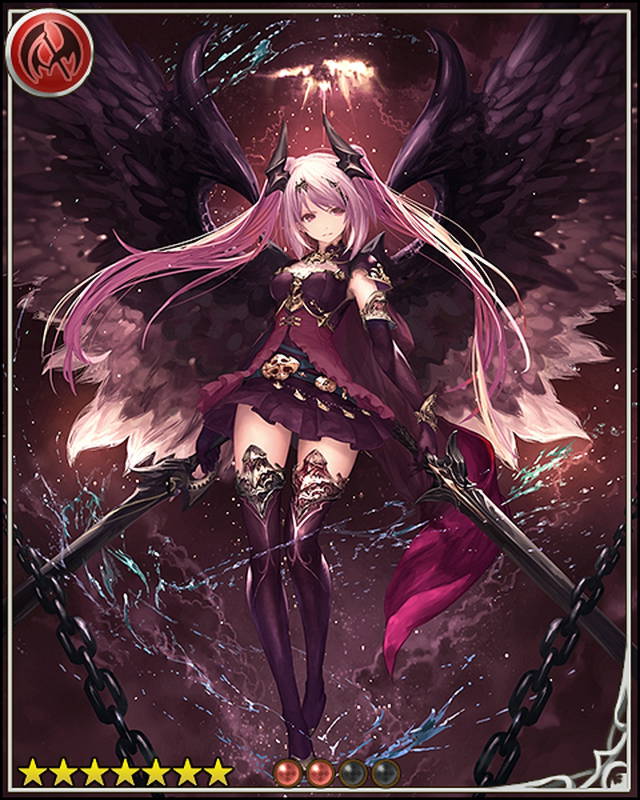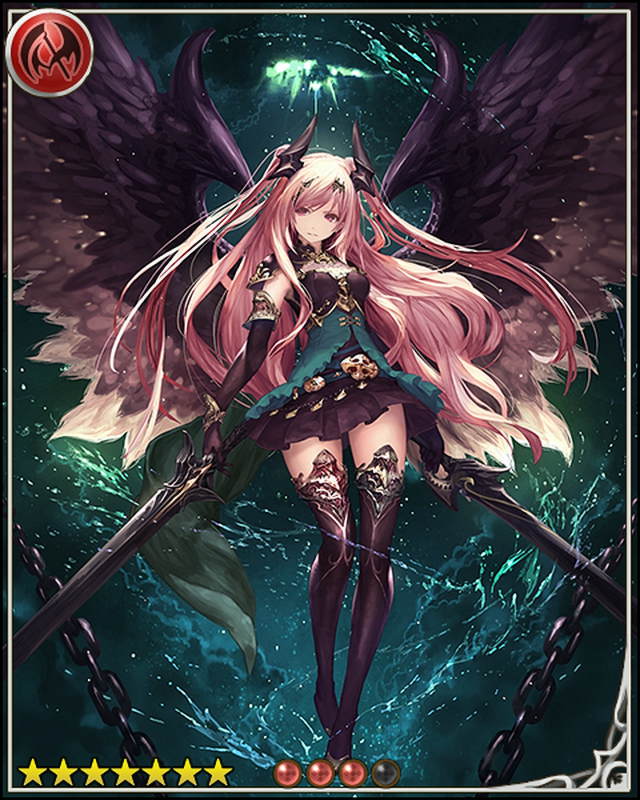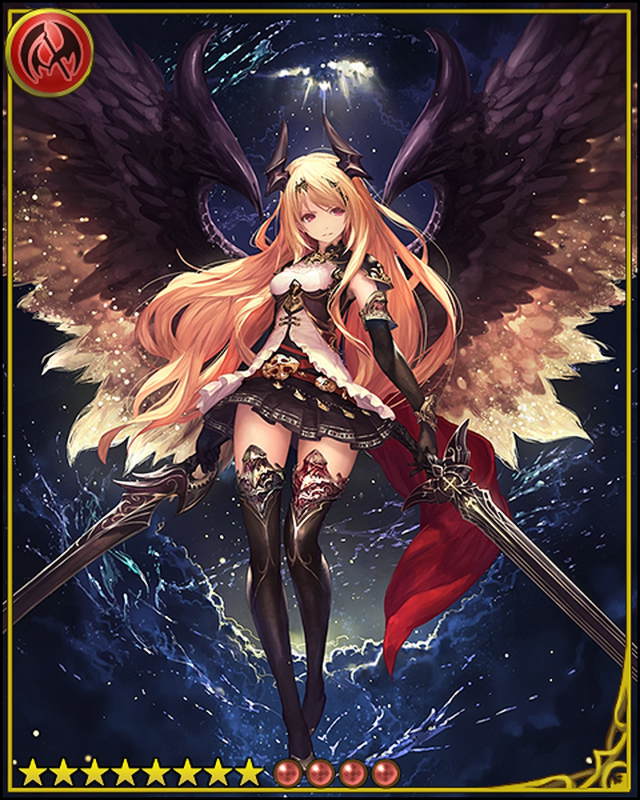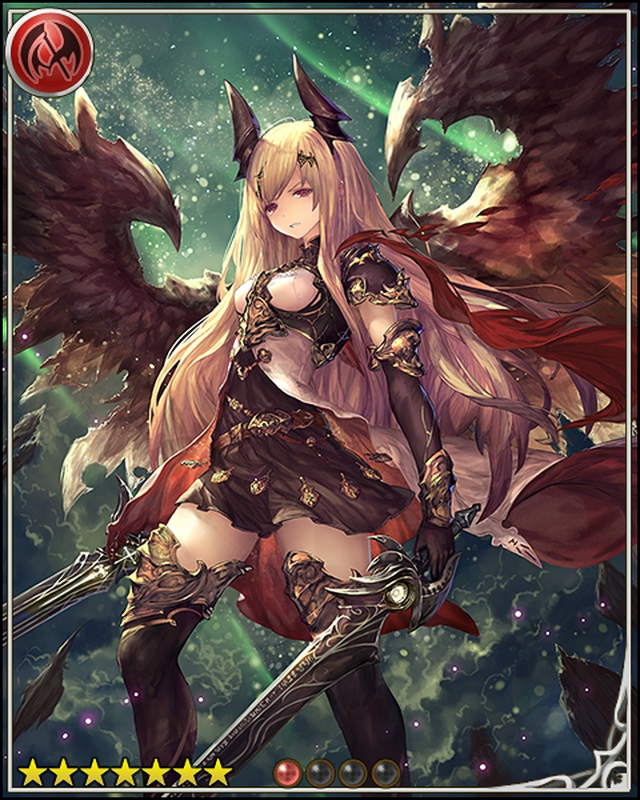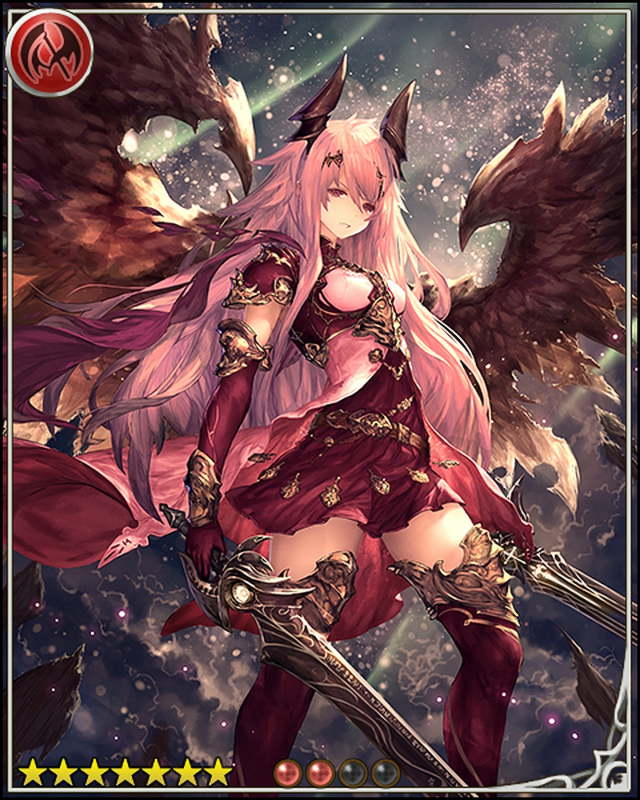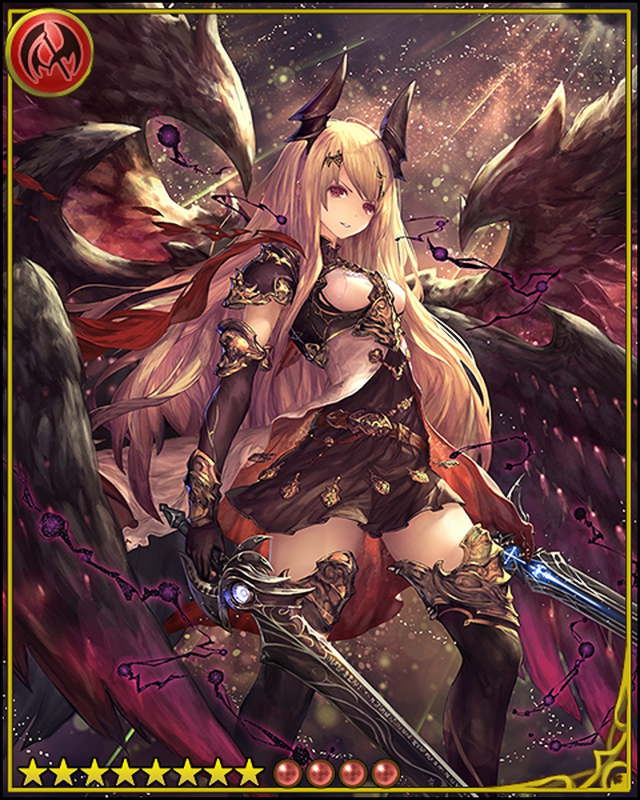 Fenrir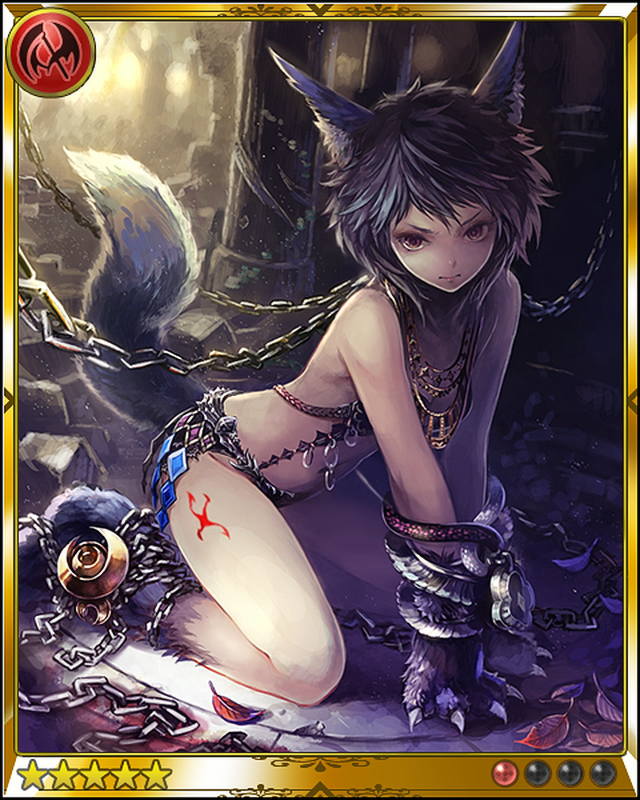 Lore: A mystical wolf prophesized to bring about the end. Though under the watchful eyes of the gods, their fetters could not hold her.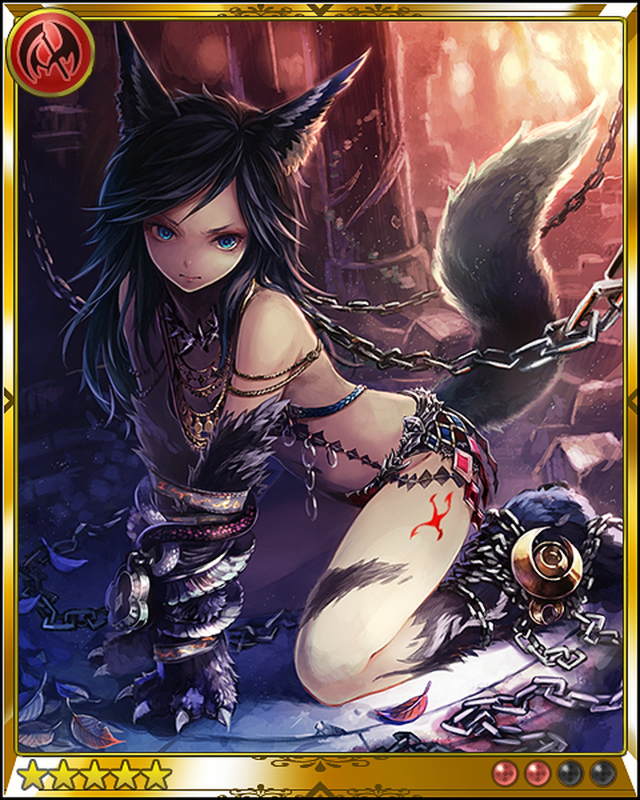 Lore: A mystical wolf, bound by a disastrous prophecy. Swearing revenge upon her captors, she accepted their prophecy of doom.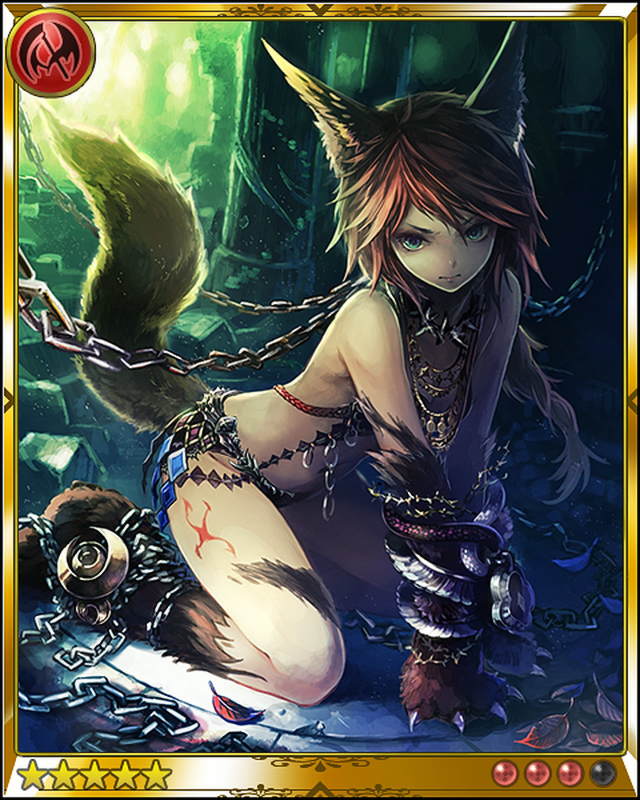 Lore: Locking away her frenzy of passion deep within her, the wolf waited patiently for Götterdämmerung. Even the gods feared her, as she had already tasted their flesh.


[God Eater] Fenrir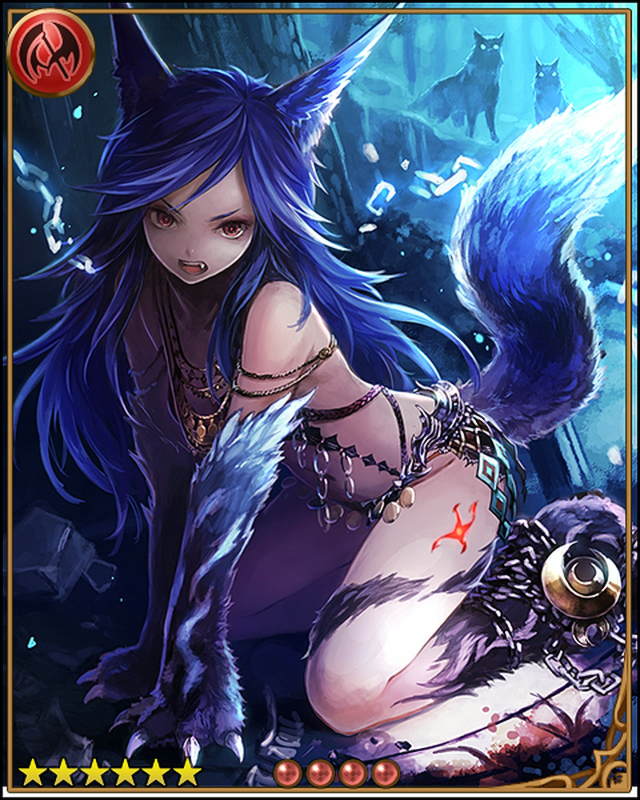 Lore: Then came the day of Hlín's prophecy. The wolf broke through her chains and appeared on the battlefield, with her fateful craving for god flesh.

Lunatic Fenrir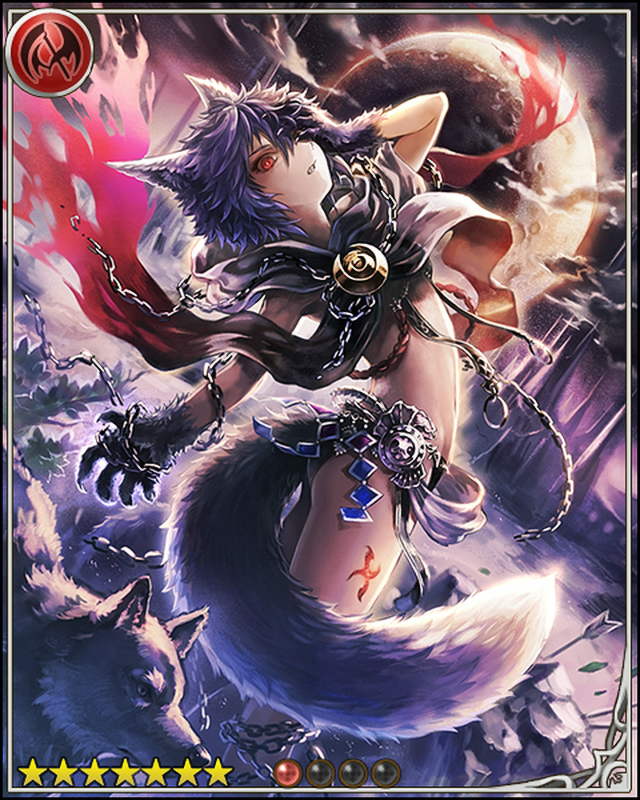 Lore: On the fateful day of Hlin's prophesy, the wolf gnashed her chains to pieces. She galloped onto the battlefield, searching for the gods that had stolen her freedom.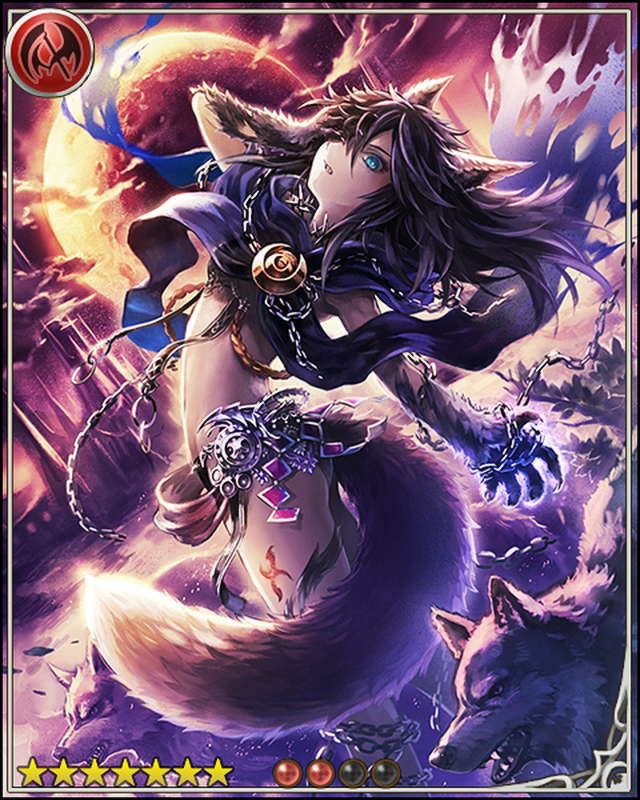 Lore: The moon shone brightly on the wolf, illuminating her furor. The hatred inside her bellowed outward as a terrifying roar of hellfire which threatened to engulf her enemies.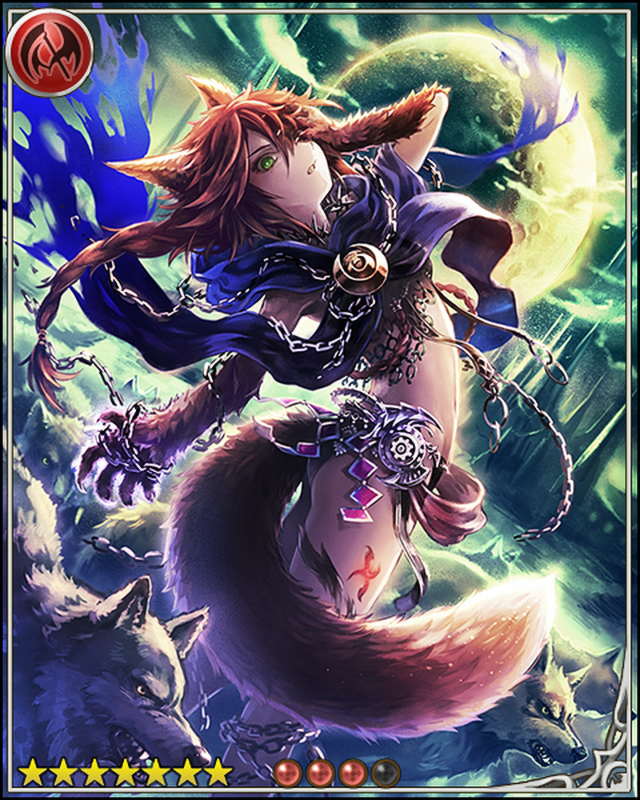 Lore: The wolf continues to howl under the moonlight, burning everything within earshot. The gods stand in awe, shaken by the lunatic's vicious assault.

[Moonlit Vengeance] Lunatic Fenrir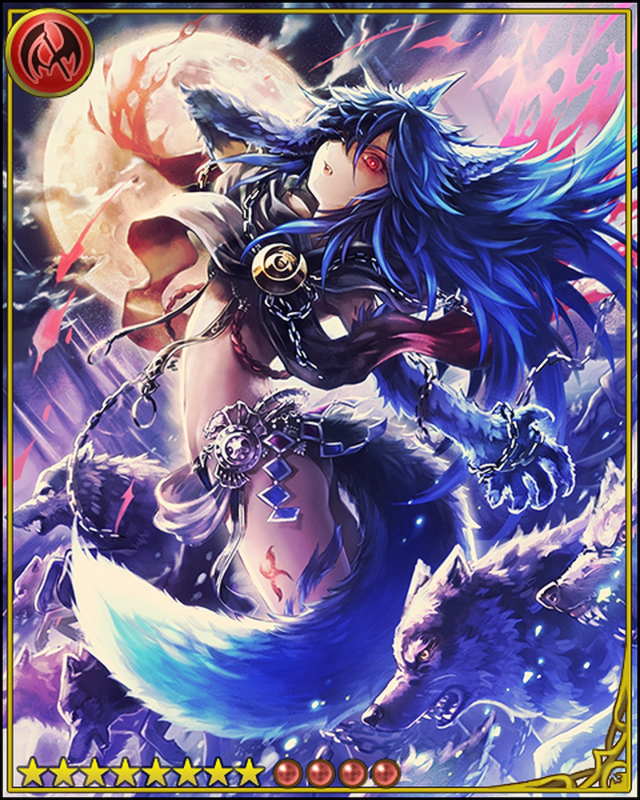 Lore: She painted the battlefield crimson with the blood of gods after gobbling them up one by one. Still clad in the chains of her former captors, she now waits for the end of days.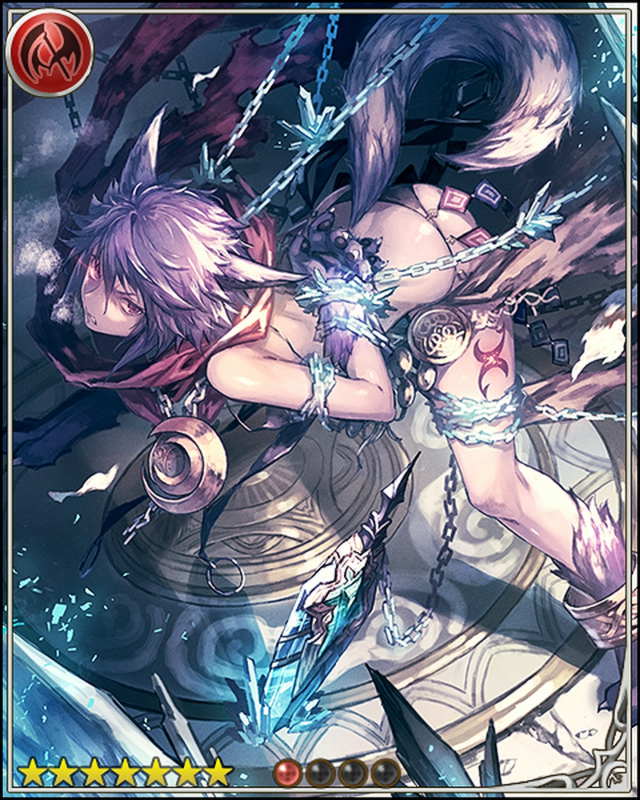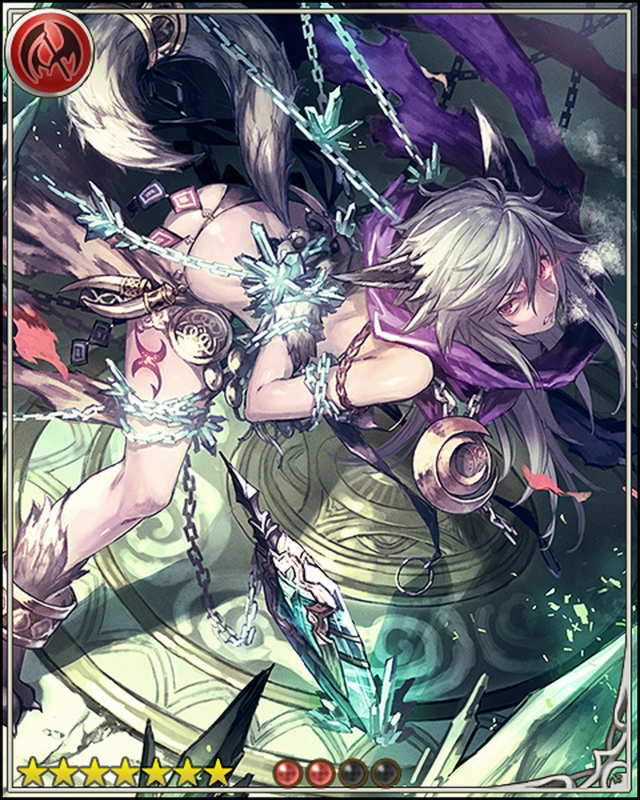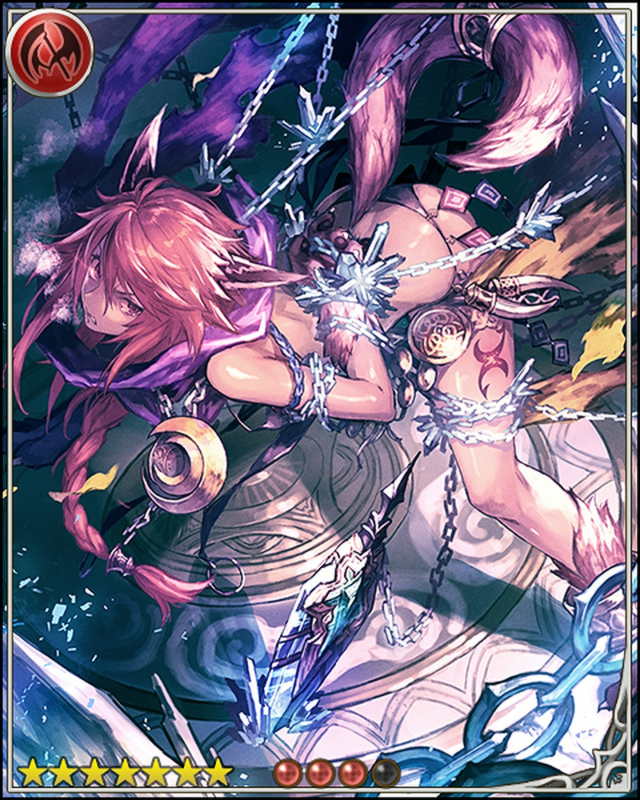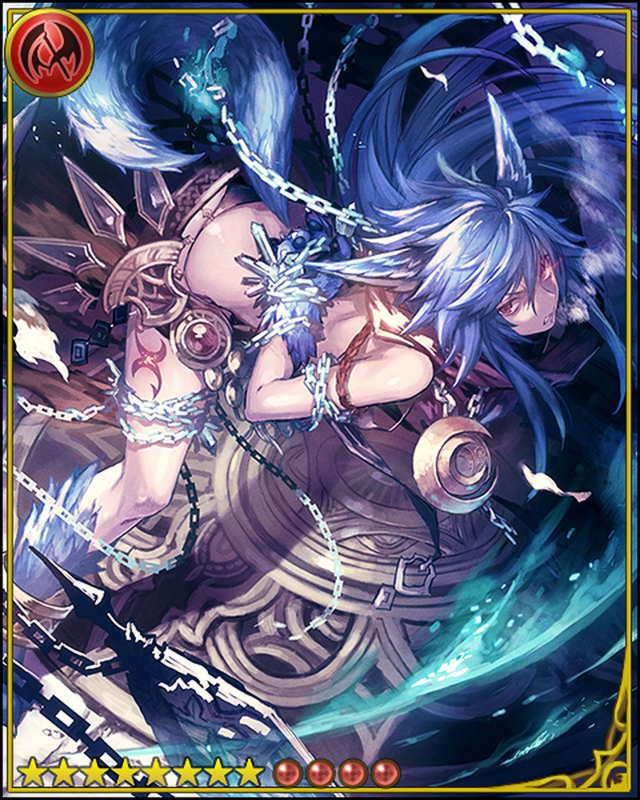 Vira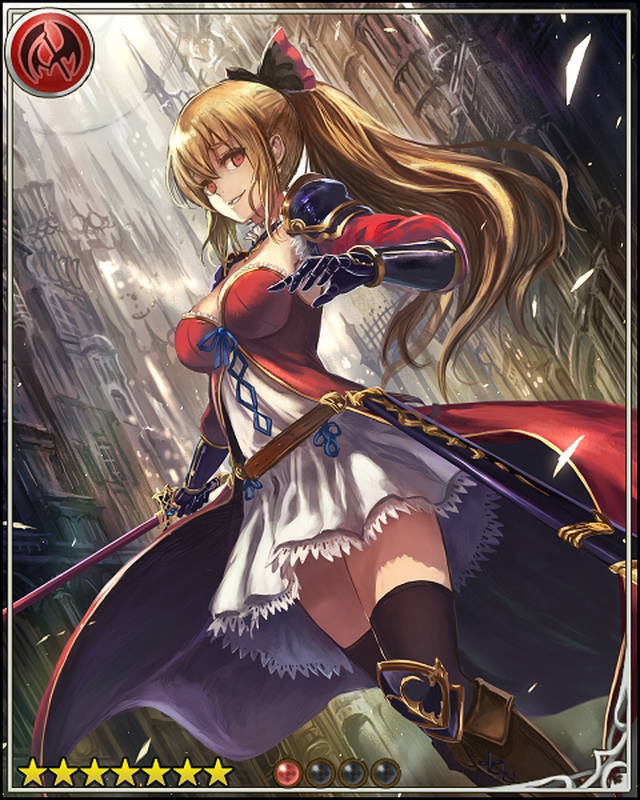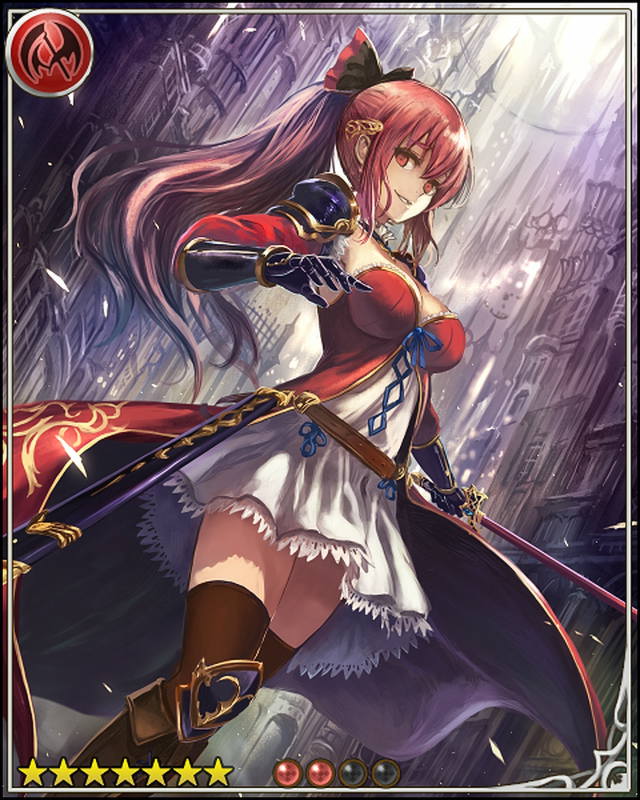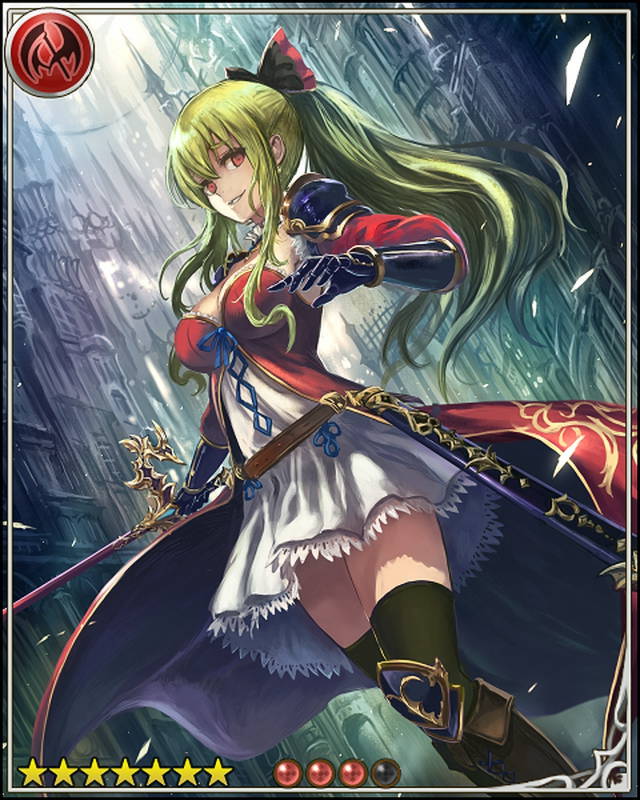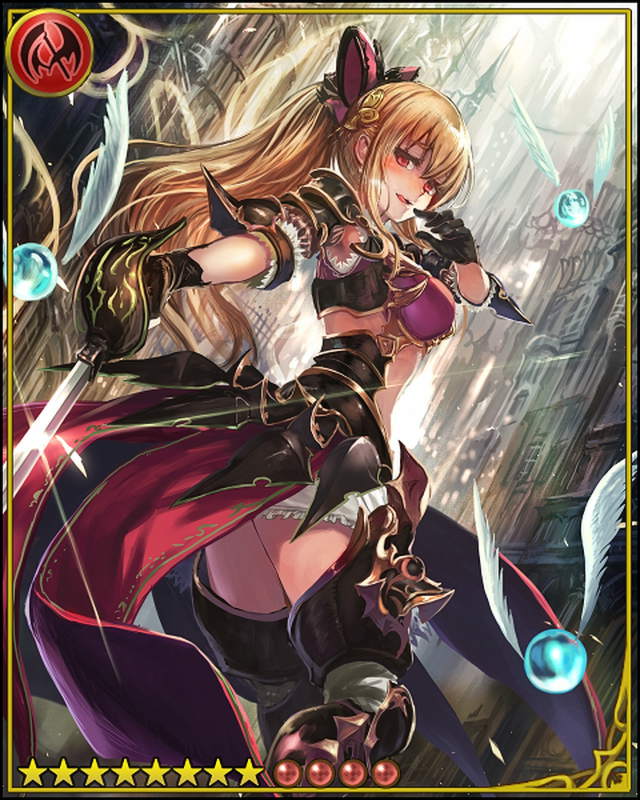 Lucifer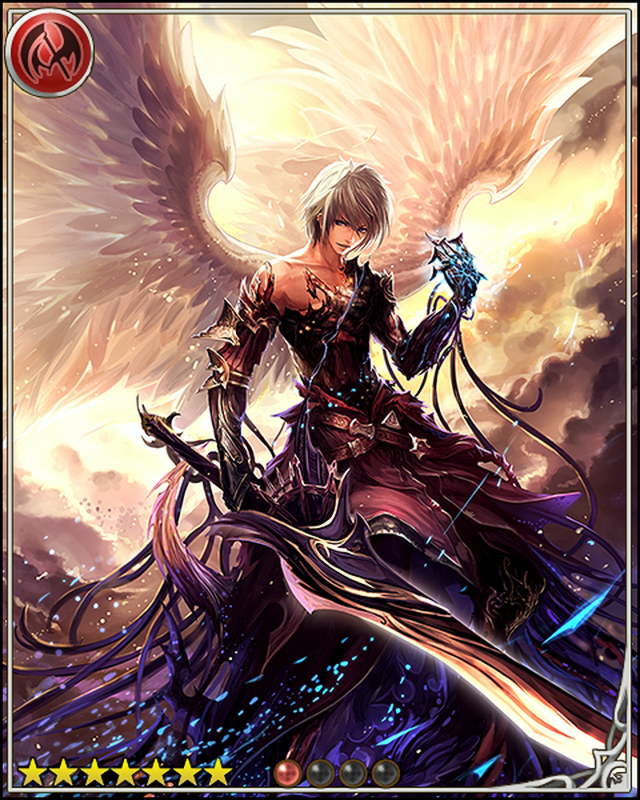 Lore: The seraph from Heaven was jealous of the Light. He drew his blade against the Almighty and raised the flag of rebellion.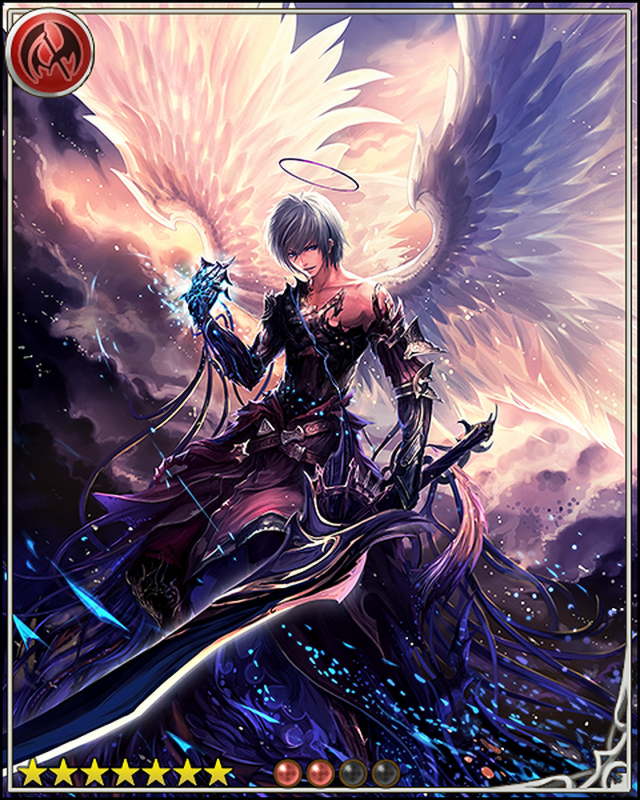 Lore: Heaven was thrown into a chaotic frenzy by the great seraph's rebellion. Dodging holy spears and blades of inferno, he dared cross swords with the Almighty.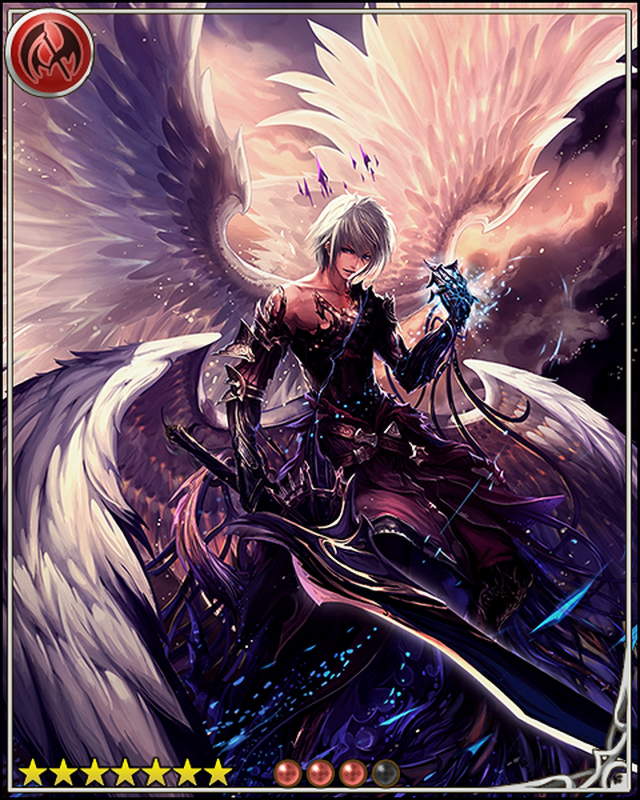 Lore: Finally, the angel lost his war. The One and Only exiled him from Heaven and cast him down past Purgatory to the depths of hell.



[Leader of the Fallen] Lucifer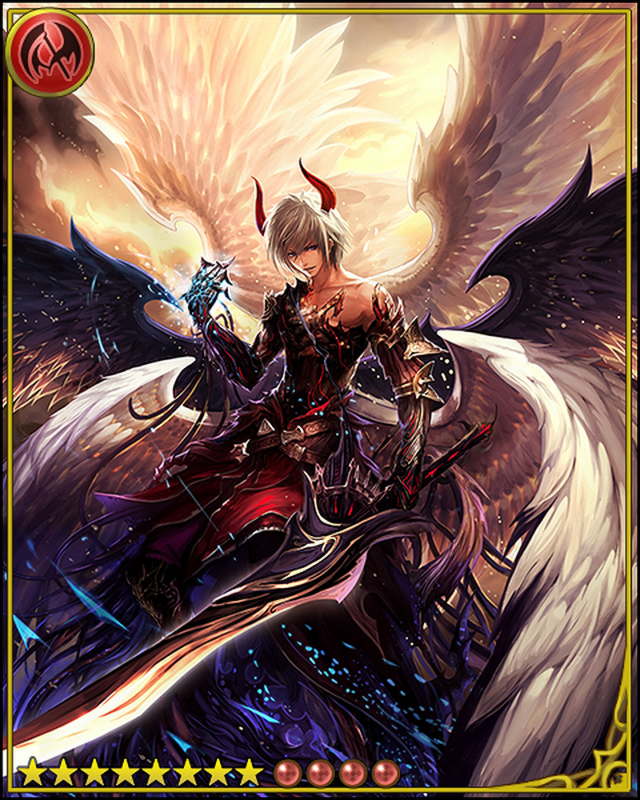 Lore: The fallen seraph claimed his throne in Hell, ready to one day flap his wings of rebellion and make the Light his.



Dark Jeanne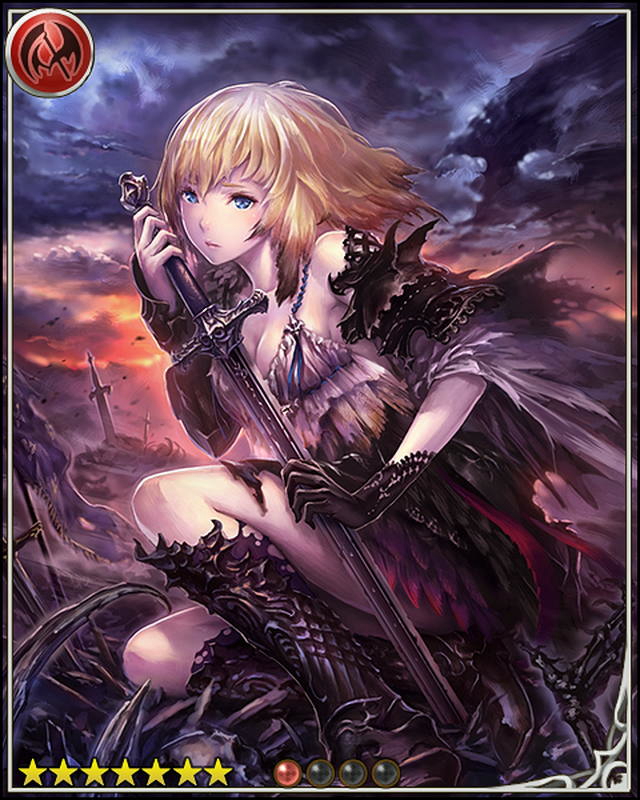 Lore: In the past, there was a girl who believed in God. She listened to the voice of God, followed the words of God, and spread the gospel of God. The girl would discover that there is no God on the fields of battle.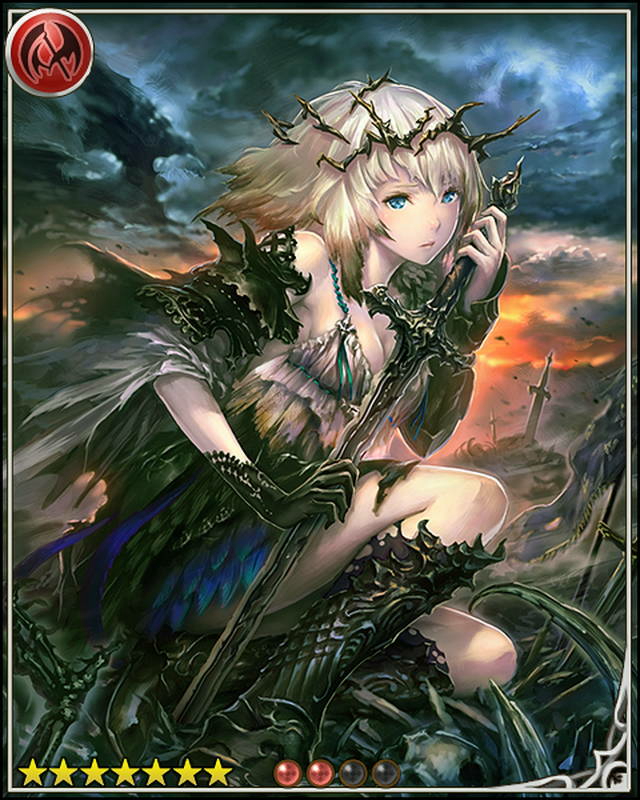 Lore: God appeared in front of the people, manifesting in miracles across the land. Even angels would come to walk the lands. However, the girl's one wish would never come true.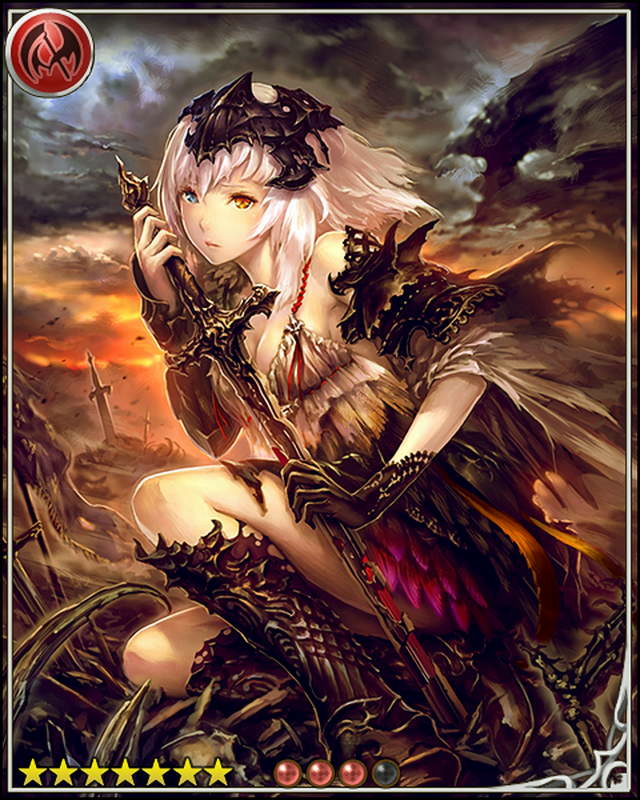 Lore: The girl looked at the sky and screamed inconsolably. Surrounded by broken swords and the corpses of the dead, the words of despair and desolation that were uttered from her lips would come to curse God, as well as herself.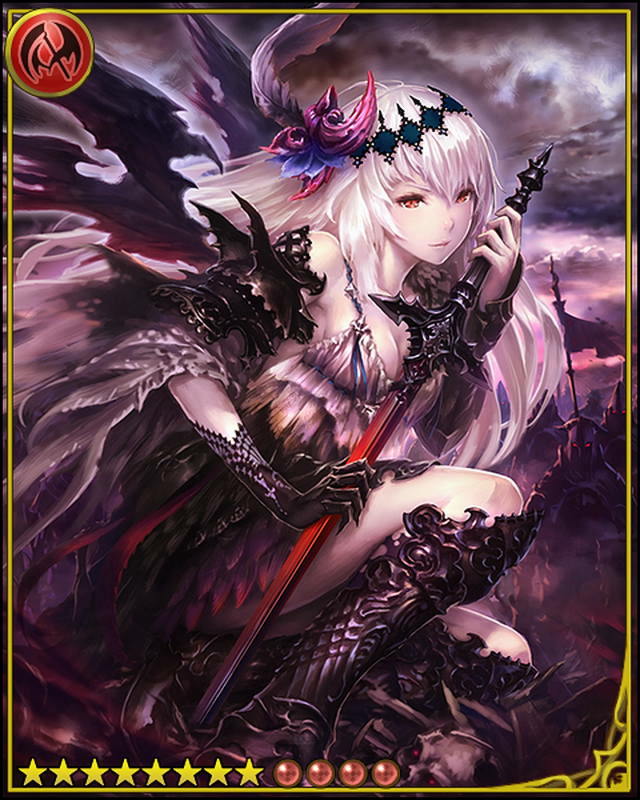 Lore: The girl who cursed God would return to the land, with her pure heart corrupted by the darkness of despair. Standing in the midst of crushed dreams and ruined lives, she rises out of the battlefield, a shadow of her former self.



Proto Bahamut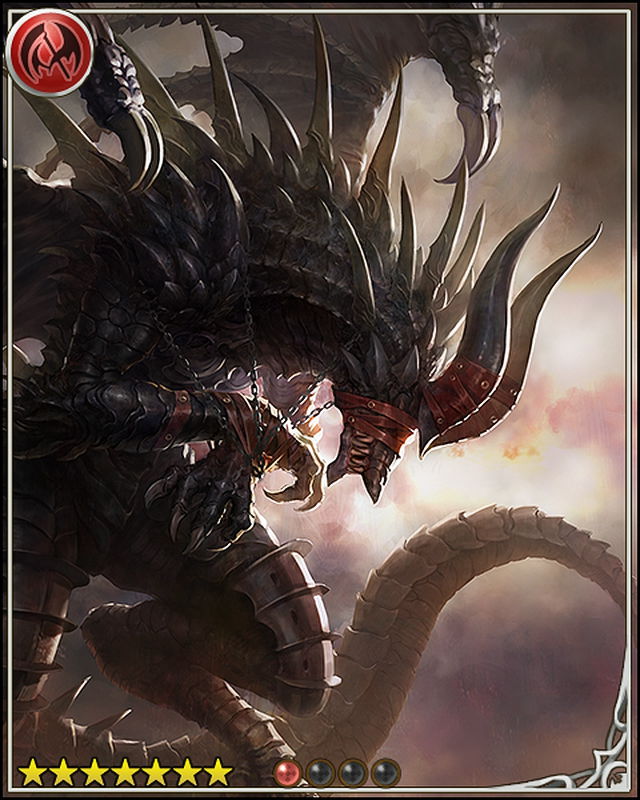 Lore: The ultimate dragon yearned for destruction apart from itself. It transformed into a dragon of destruction and sealed itself away at the end of the world with the help of a primordial wedge.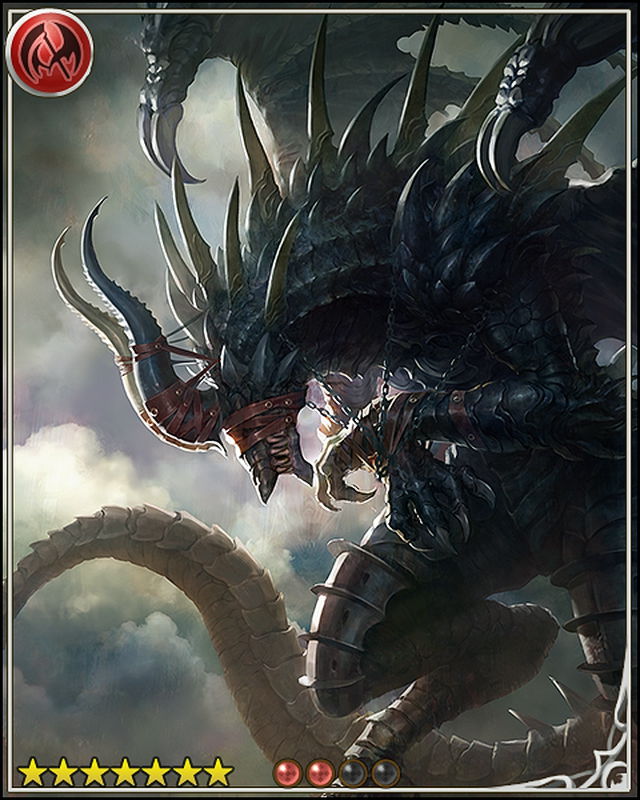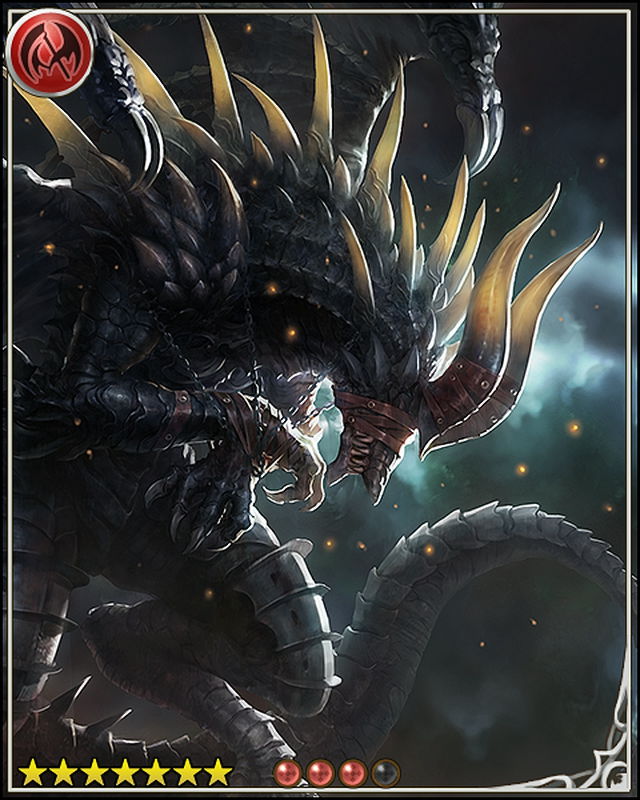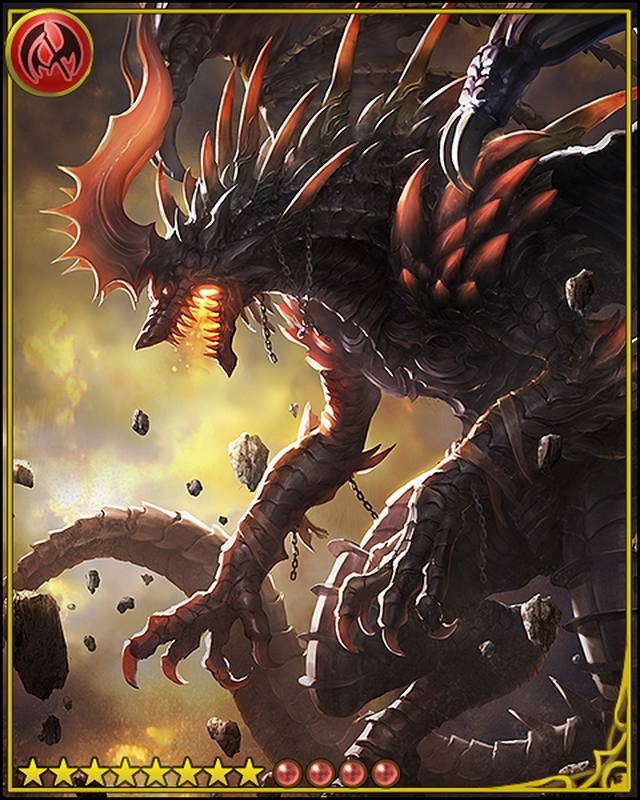 Origin Bahamut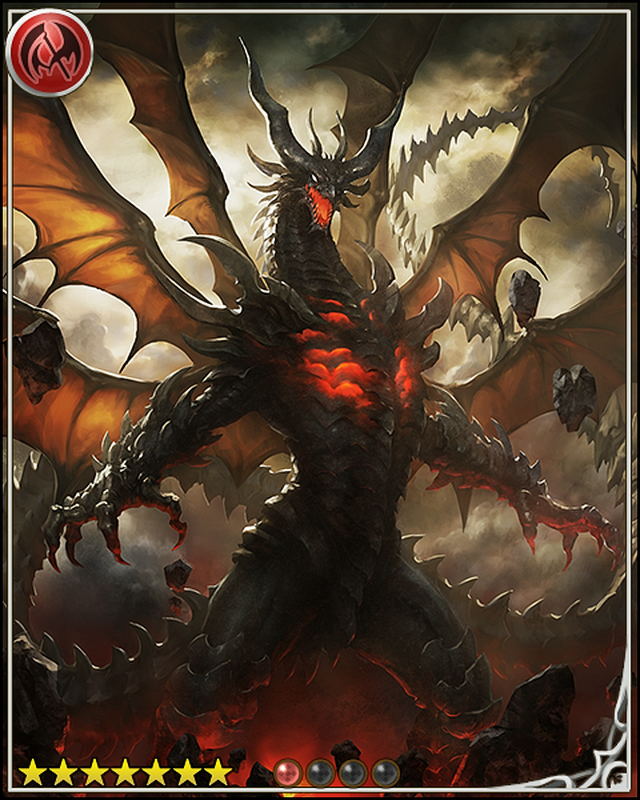 Lore: The dragon predates the origins of the world. No one knows when it came into existence> All historians agrees on one point: his awakening will signal the destruction of civilization.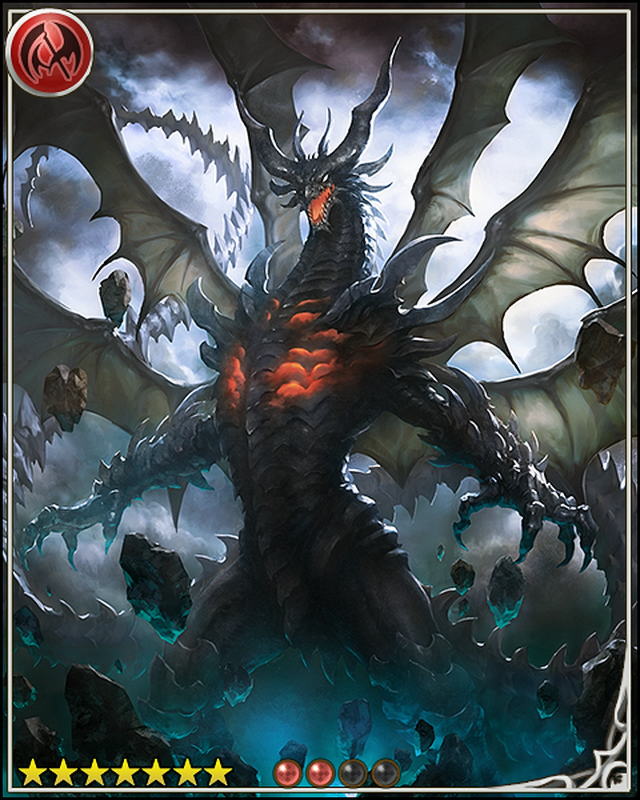 Lore: The end of days approaches as the dragon rouses from its slumber. It matters not whether you are good or evil, rich or poor. The wave of finality will engulf the world indiscriminately.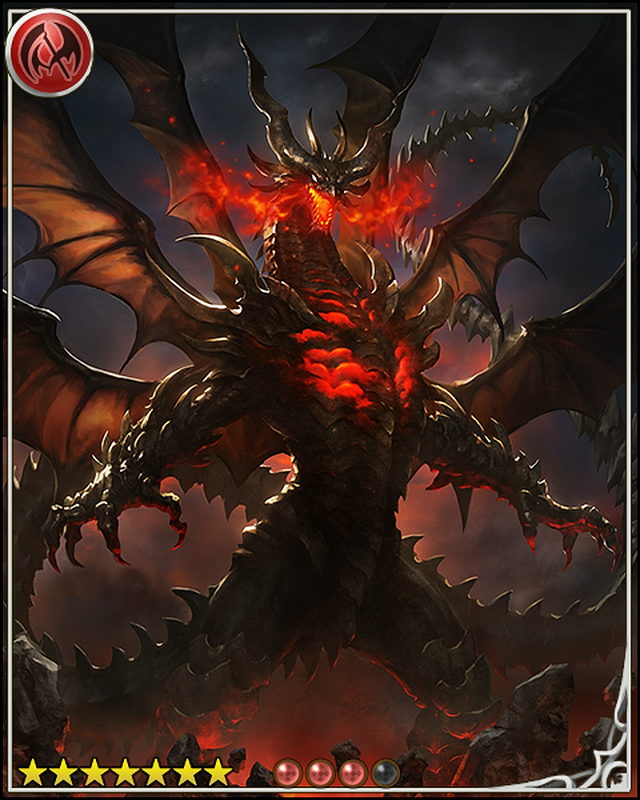 Lore: The days grew shorter as darkness creeps upon the sun. Even the combined armies of the free world are unable to inflict any significant damage upon the monster. An equilibrium will be soon reached, with humankind removed from the equation.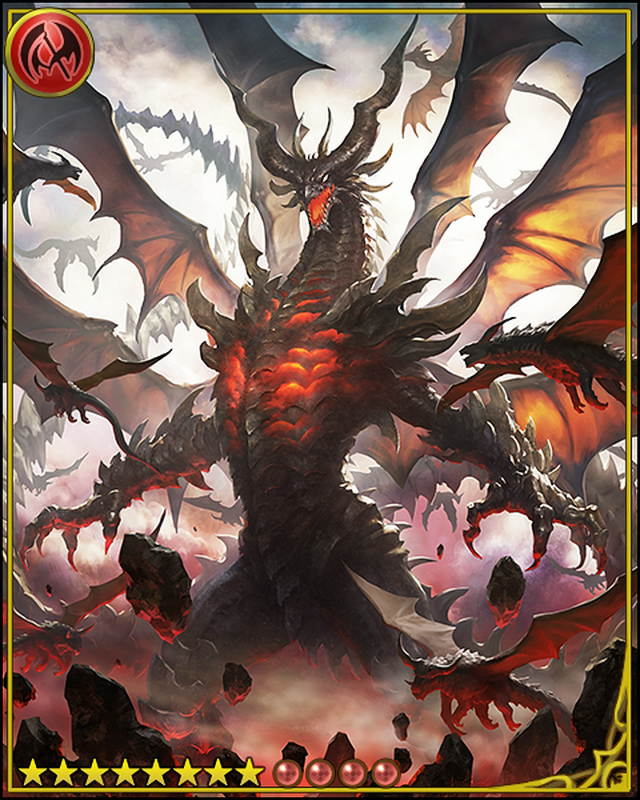 Lore: The dragon watches as life seeps from the planet. Biding its time, it waits for the end of days. Once again, the dragon will oversee the dawn of a new world...